I love this stunning boudoir session! She brought some really gorgeous things to wear.  All of our photo sessions include complimentary hair styling and makeup application done by licensed professionals. Her beautiful makeup was done by Kelly Saulters and her hair was styled by Amanda Sutter.  Below are several of my favorite portraits from her session and her answers to some questions I asked about her experience at the NWI Boudoir studio.
Why did you choose NWI Boudoir?
I chose NWI Boudoir after I had seen the amazing photos she had taken of all the ladies on her Instagram. My first thought was that this would be an awesome gift for my fiancé.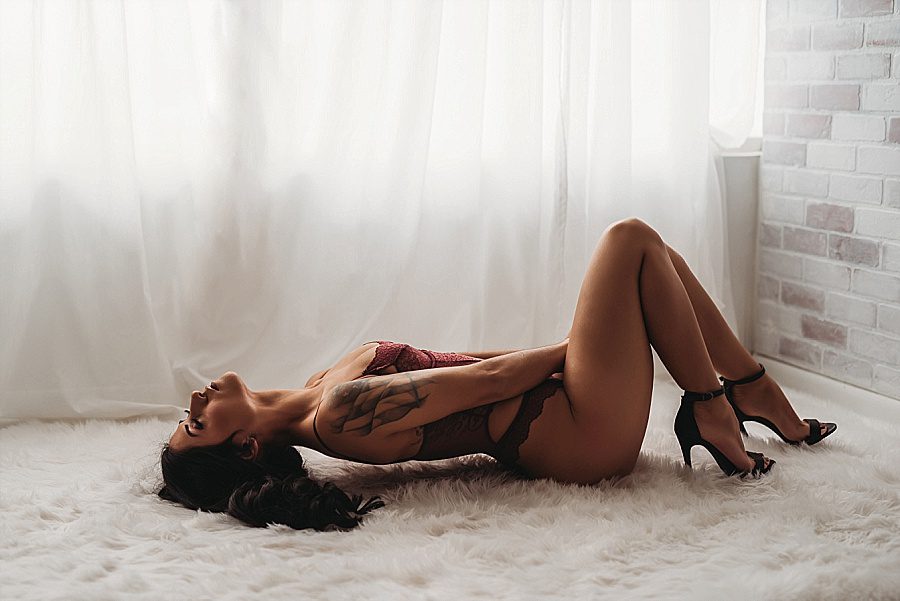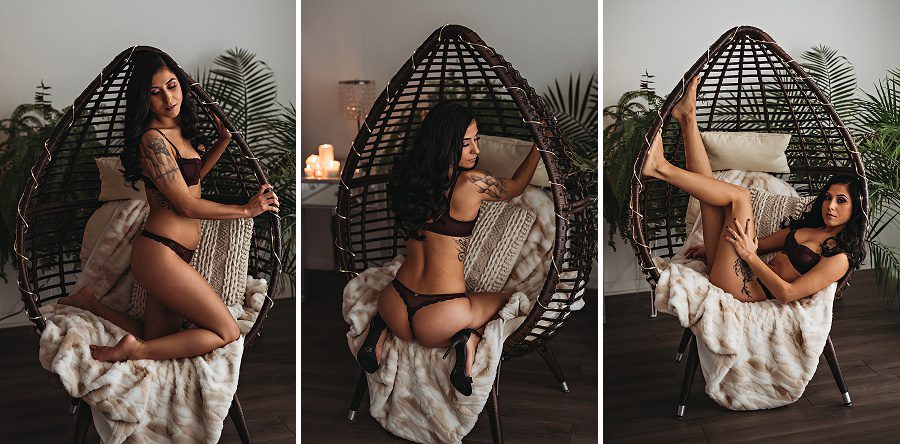 What were you nervous about going in to your session?
I was extremely nervous going into my session. I had my insecurities, but that quickly went away once the session started. Stephanie made me feel very comfortable.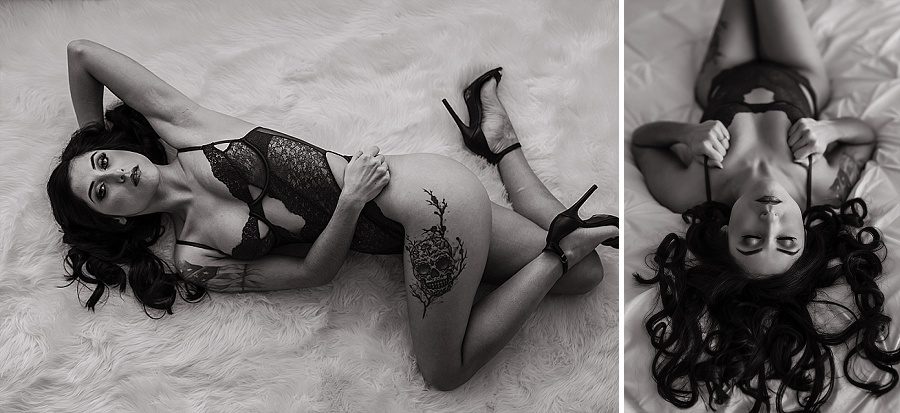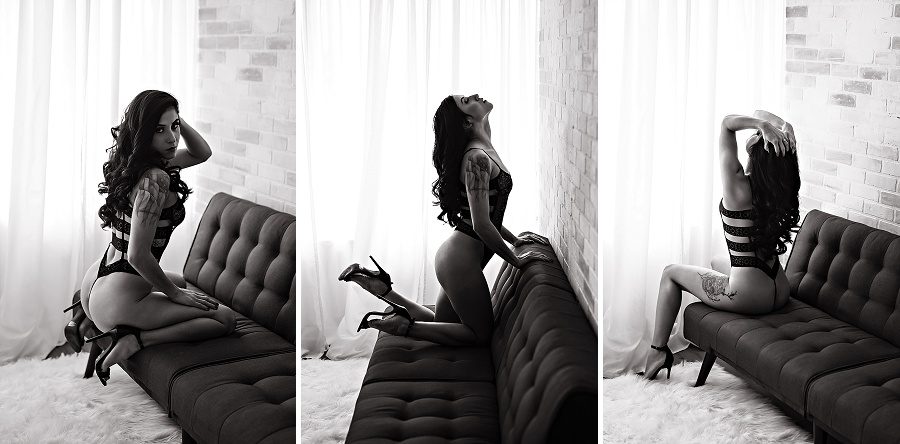 What was your favorite part of the experience?
The whole experience was my favorite. From the hair and makeup to my photo reveal. It was such a fun and uplifting experience. I also loved how much of a perfectionist Stephanie is about her work and it definitely showed in my photos.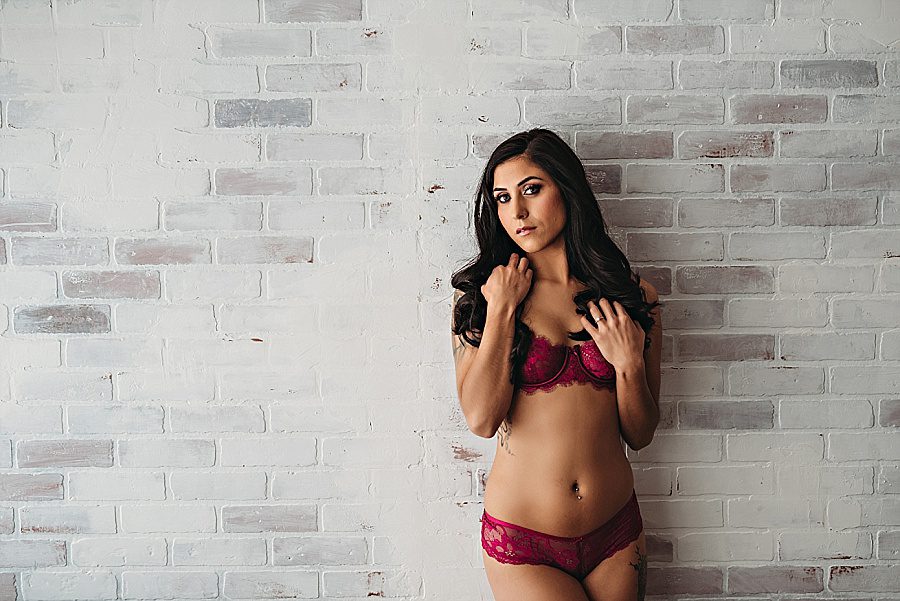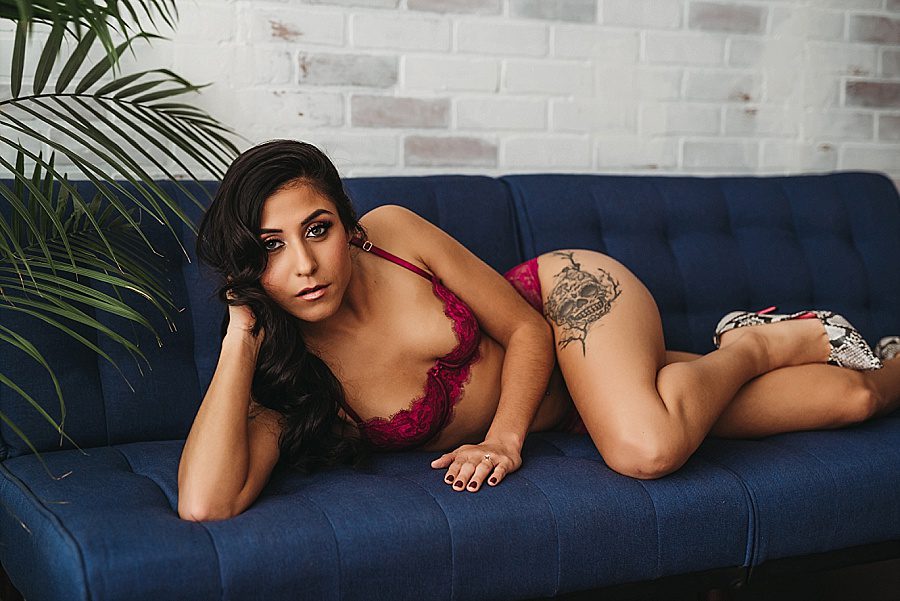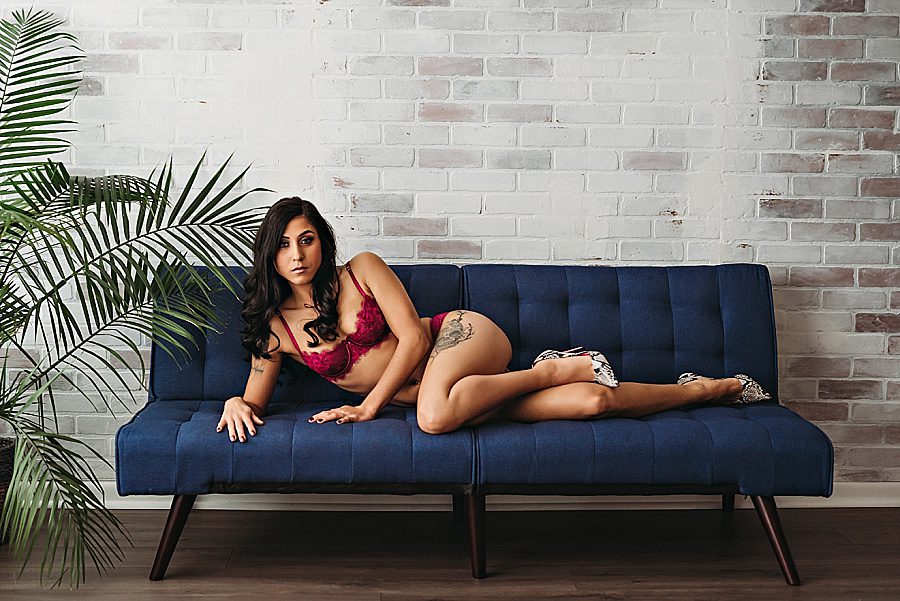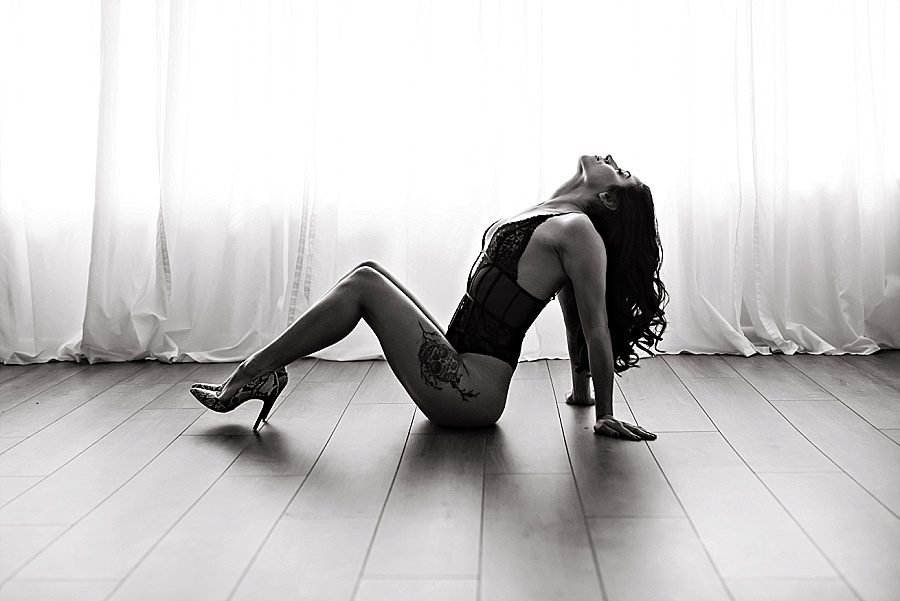 How do you feel now that you've completed your session?
I am extremely HAPPY that I had decided to do a session with NWI Boudoir. I left the session feeling sexy. I could not wait to see the finished product and once I did… I was blown away. Now I realize that I really did this for myself because I now feel more confident then ever.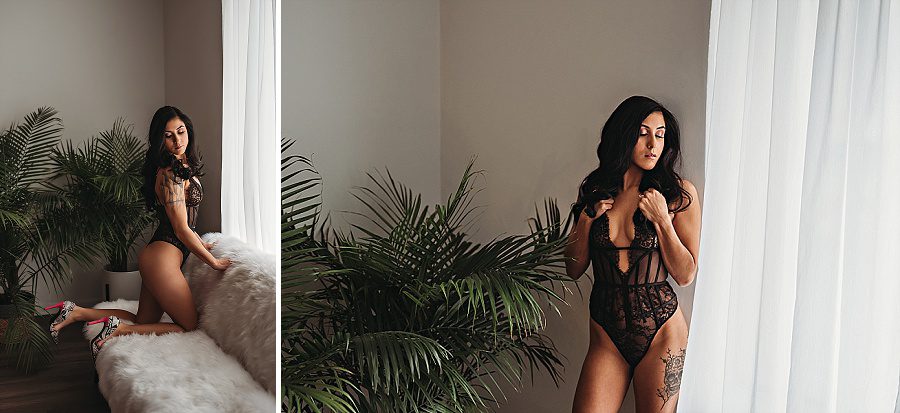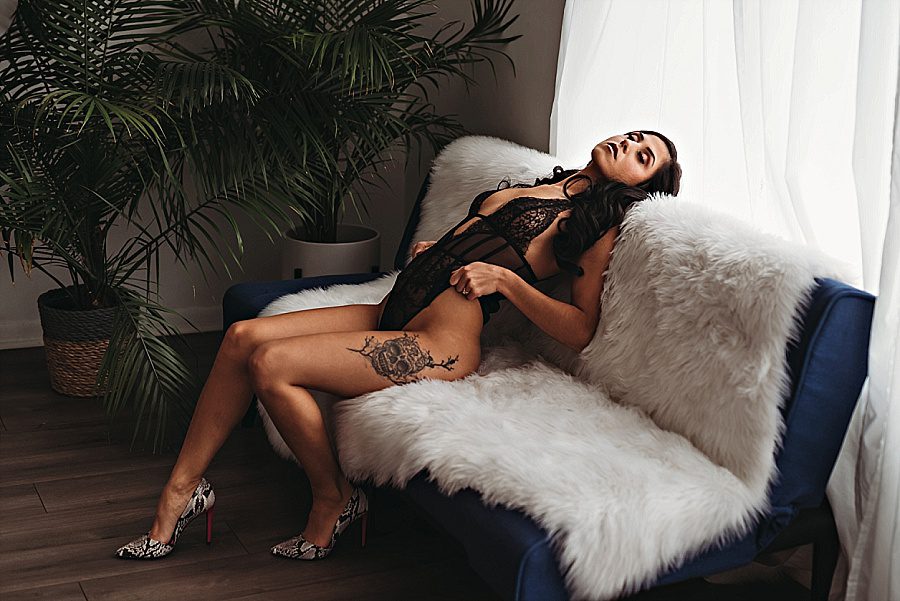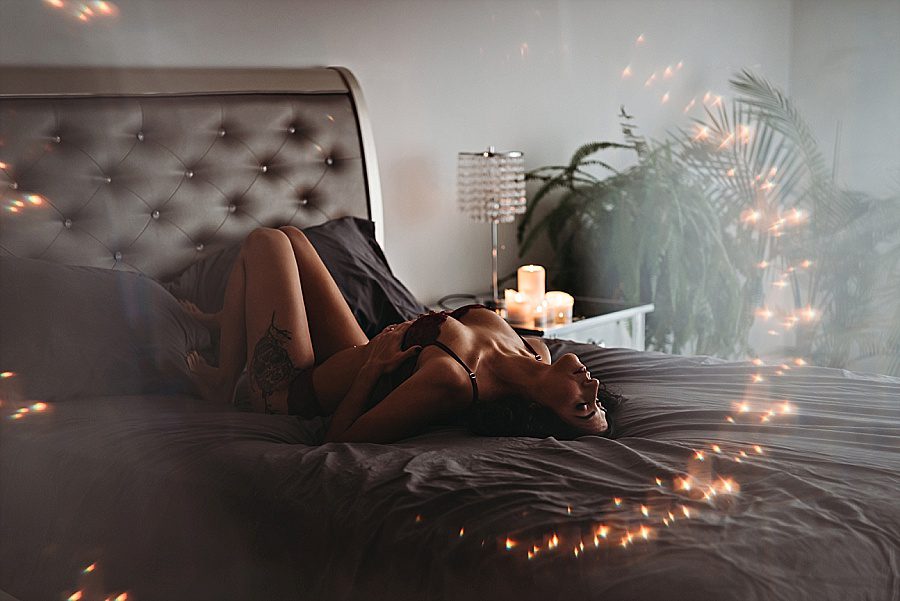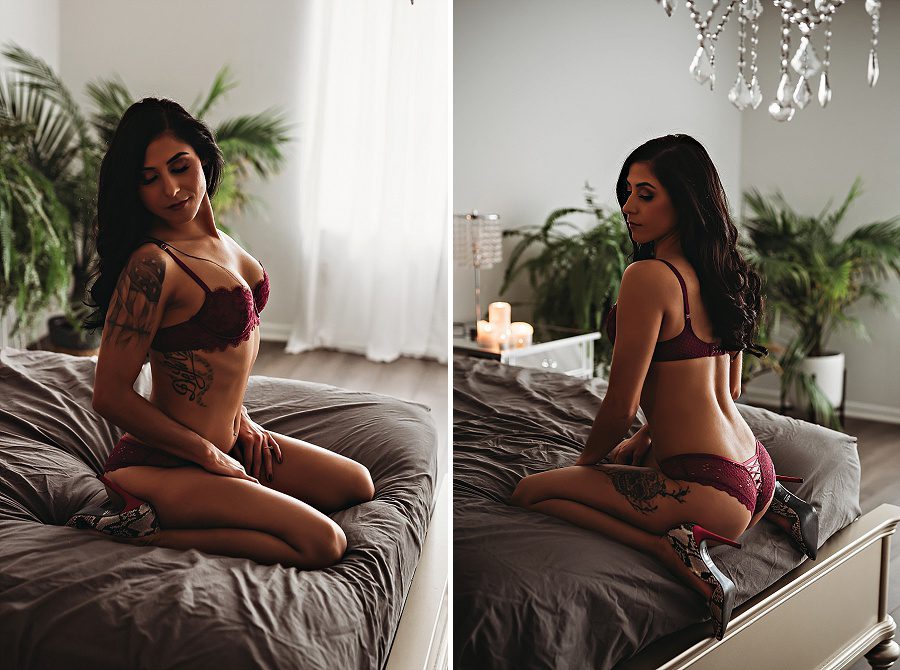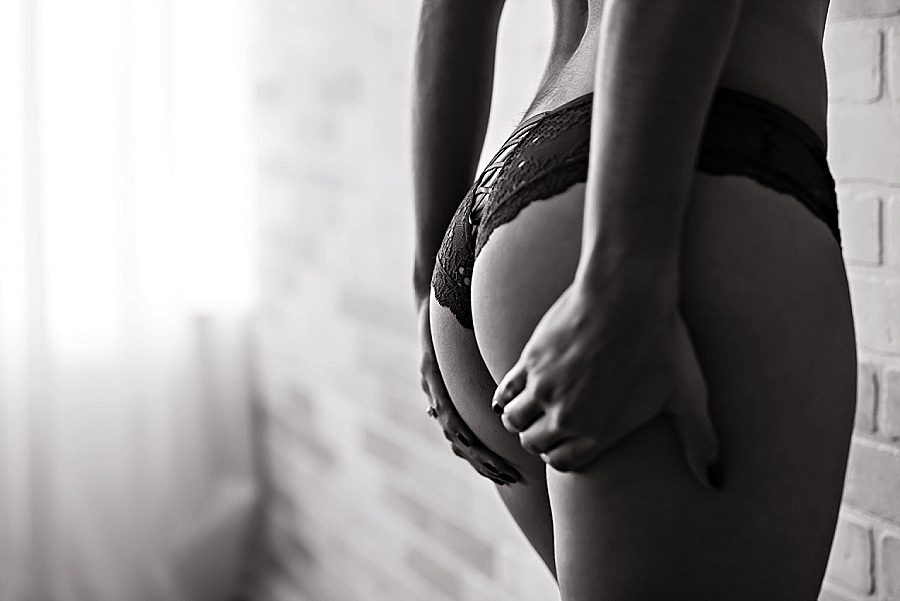 Would you recommend NWI Boudoir to others?
Absolutely, NWI Boudoir is the best around! Stephanie is extremely easy and fun to work with. Her make-up artist and hair stylist are also amazing and did an awesome job making me beautiful!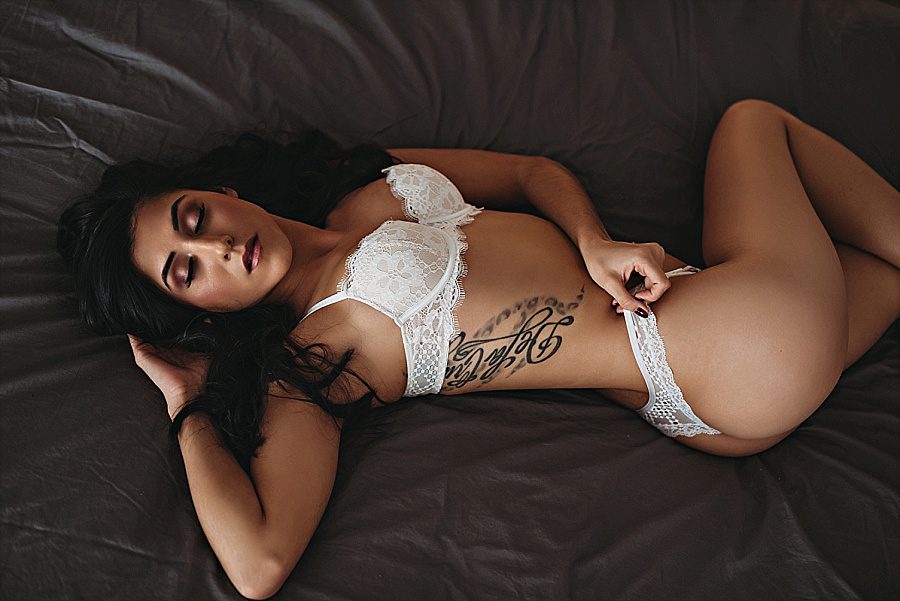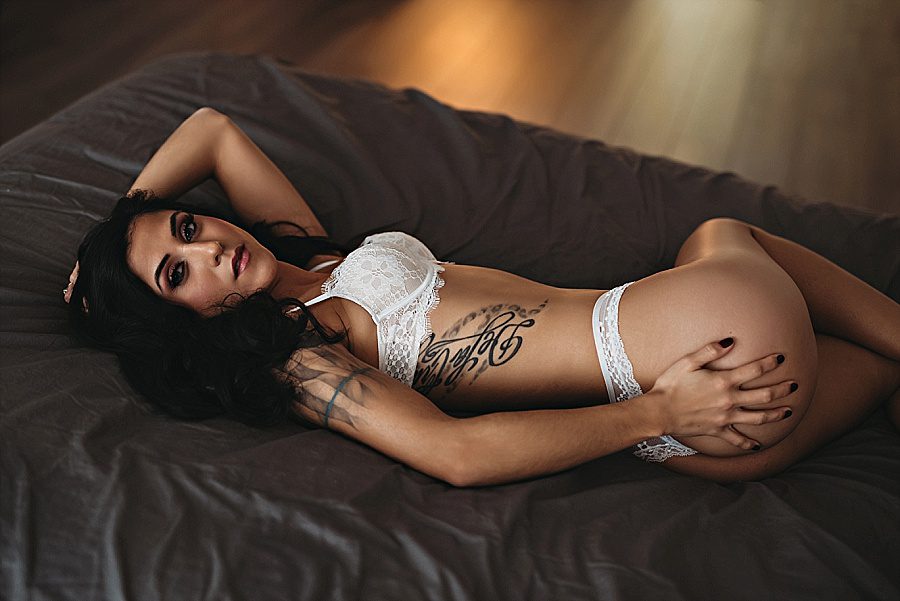 If you would like to learn more about NWI Boudoir please fill out the contact form here on the website. An email will be automatically sent with a link to more information.