This stunning lady was in the NWI Boudoir Portrait Studio in late 2020.  Her photos are absolutely stunning!  As with all session, professional makeup and hair styling is included.  Her makeup was done by Morgan Hecht and her hair was styled by Amanda Sutter.  I asked her to answer some questions about her experience and have shared her answers along with several of my favorite photos from her session below.
What made you choose NWI Boudoir?
"Honestly I had found It by random google search. But once I went through her webpage and read all of the comments from others and saw the quality of her photos I was like yep this is the one to choose!"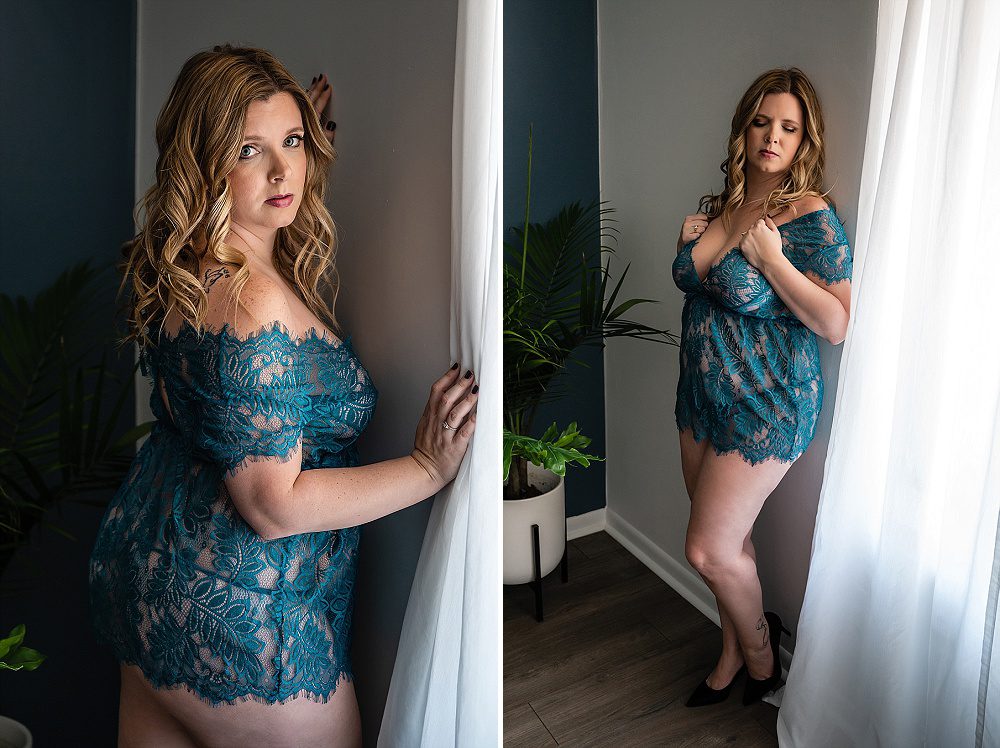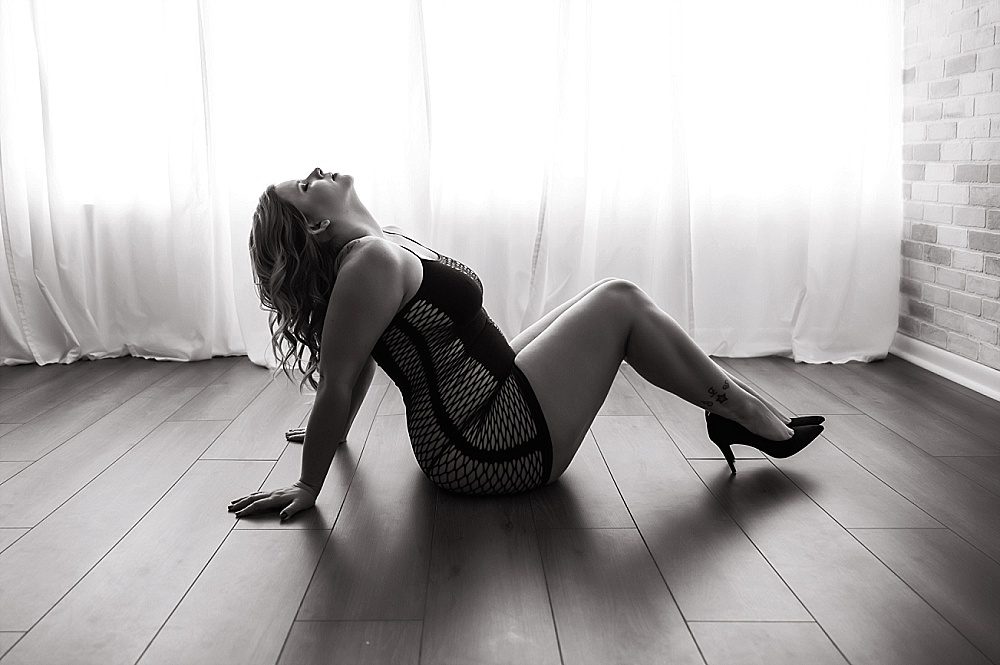 Were you nervous going in to your session?
"Absolutely! I am a conservative person when it comes to clothing and showing off my body. But Stephanie provides a pre session planning where she explains everything to you in detail of what to expect for the day of the shoot and it made it so much easier. She even gives you suggestions on clothing for your body type as far as what to avoid and what would be flattering. So helpful! Otherwise I would have been lost."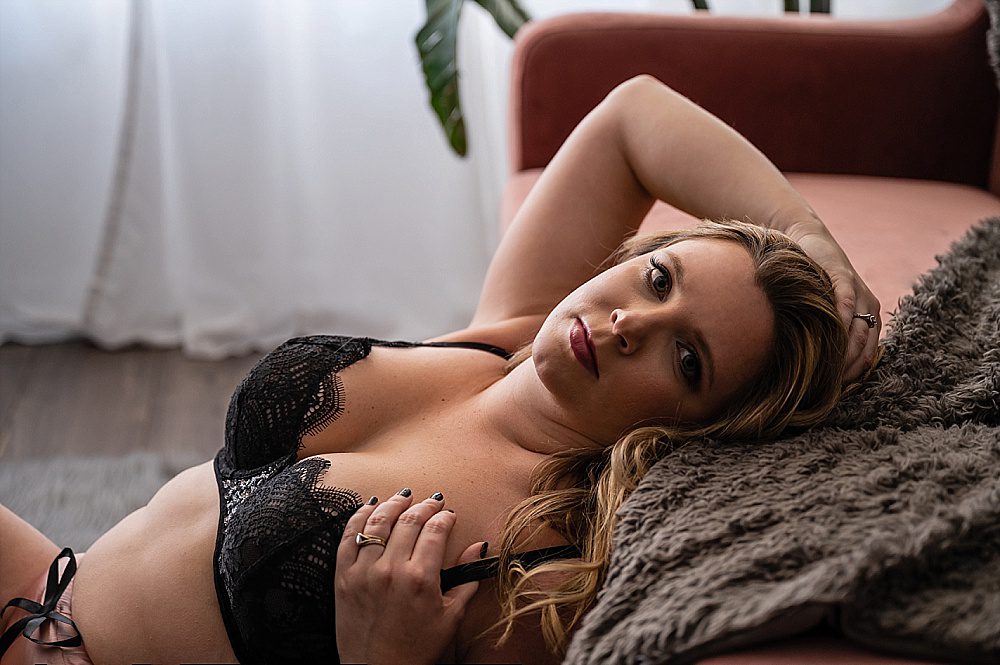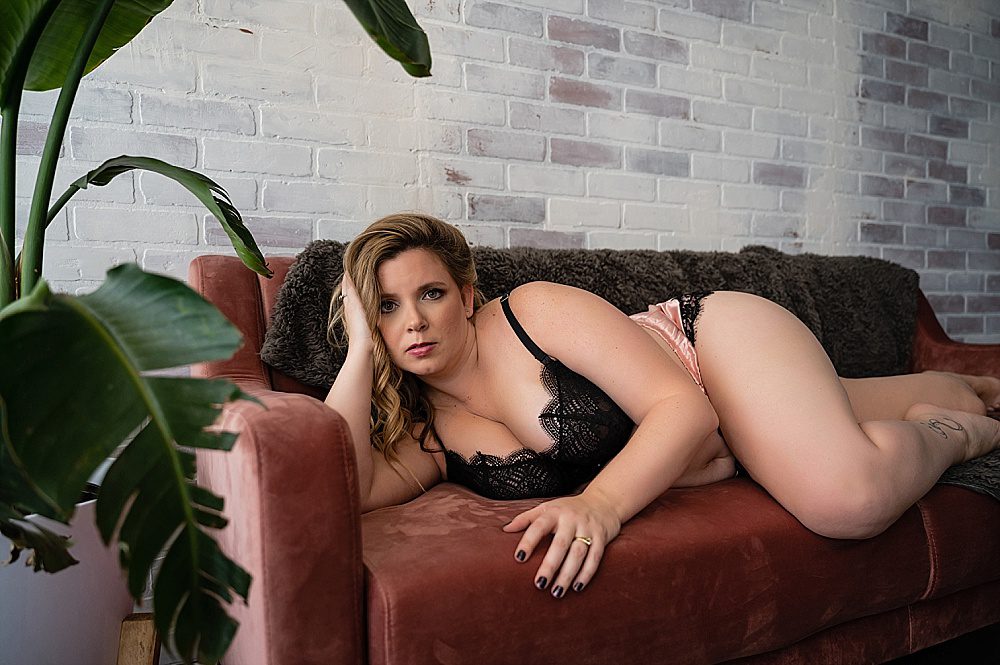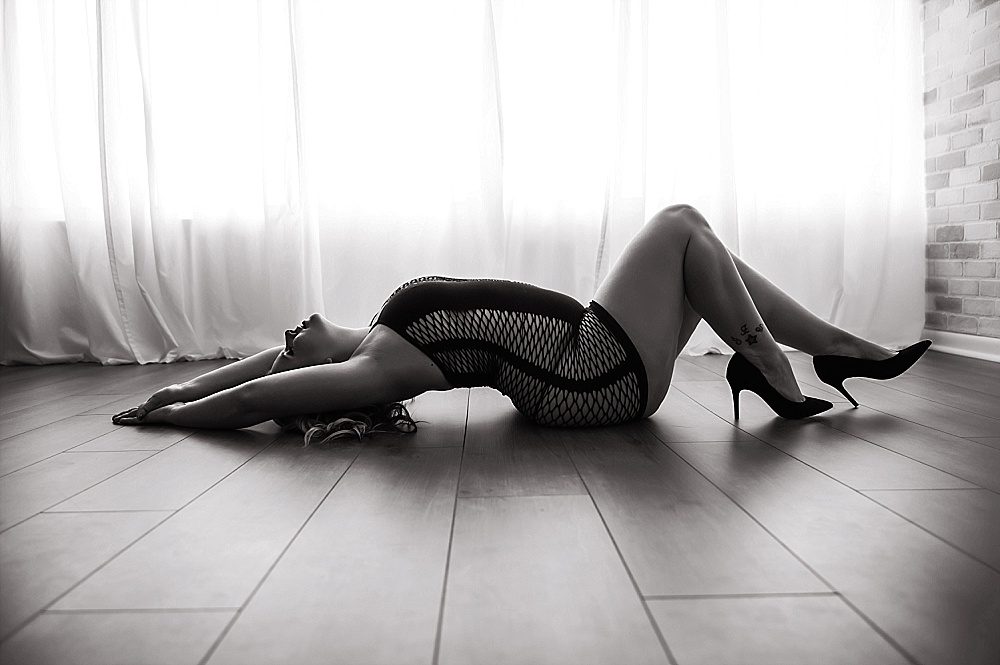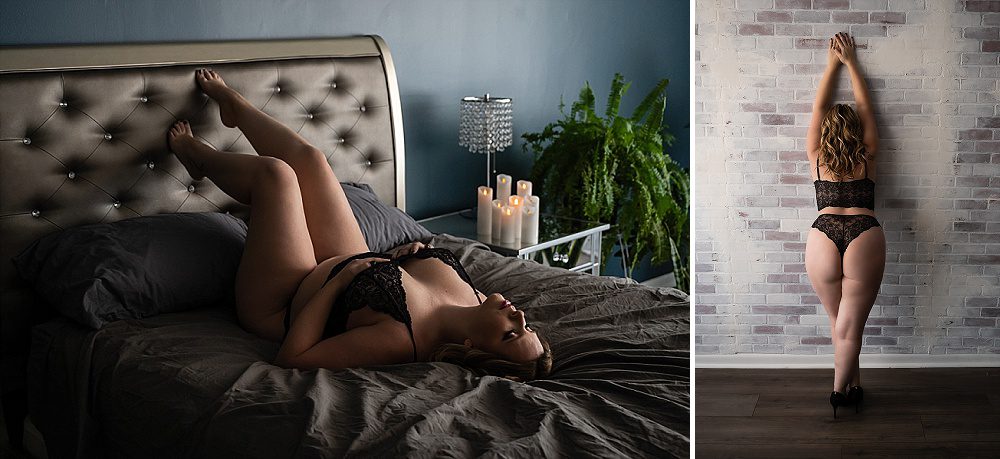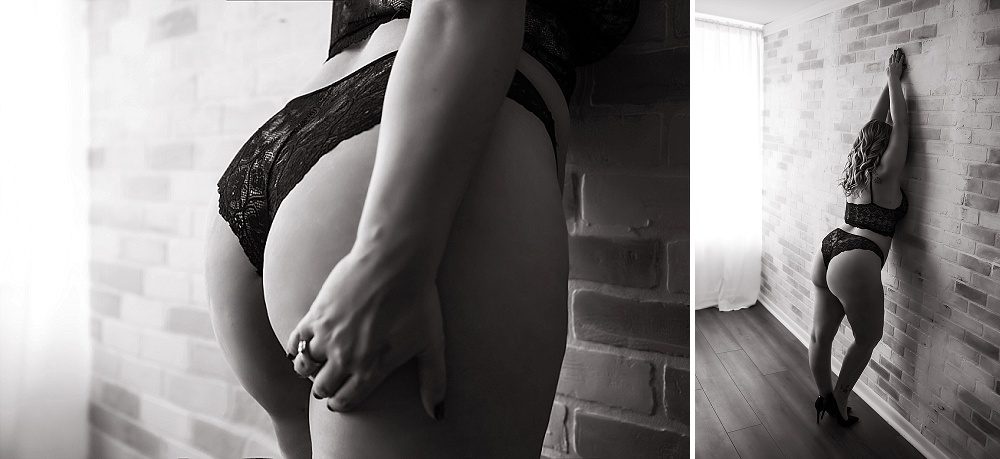 What was your favorite part of the experience?
"I have to pick a favorite? Hahaha! I have to say the reveal of my photos was my favorite part. The anticipation on waiting to see them and then finally the day came and I was in total shock! I couldn't believe how amazing they turned out and that it was really me!"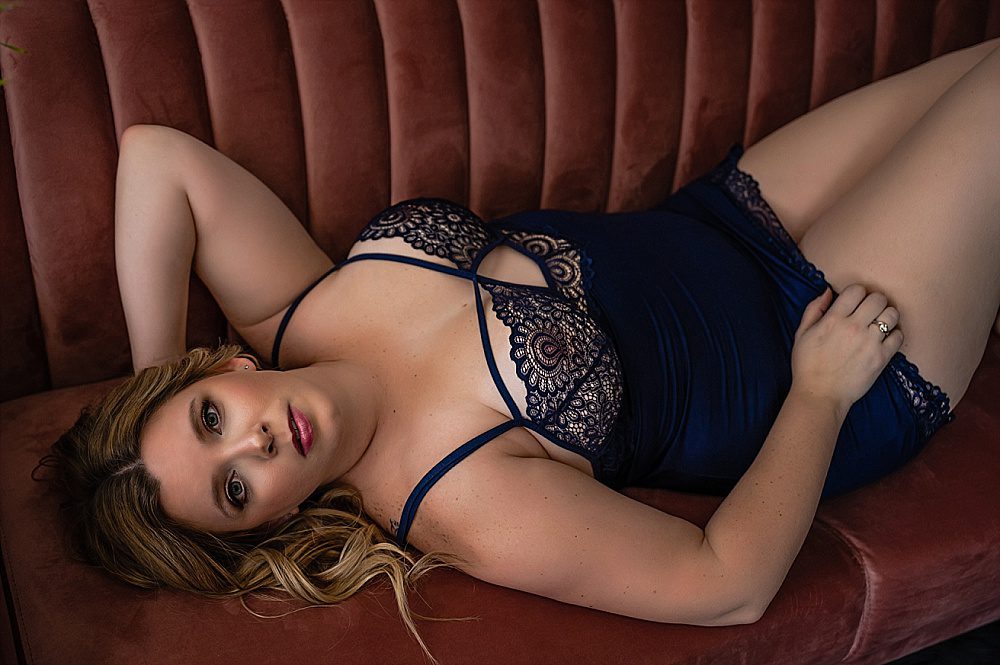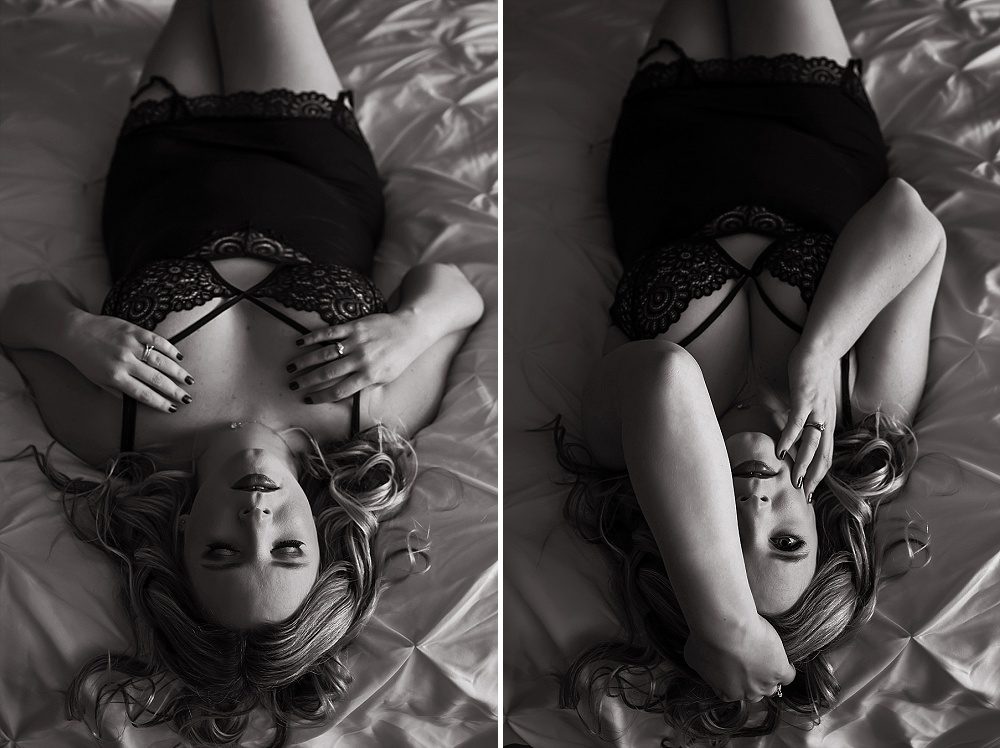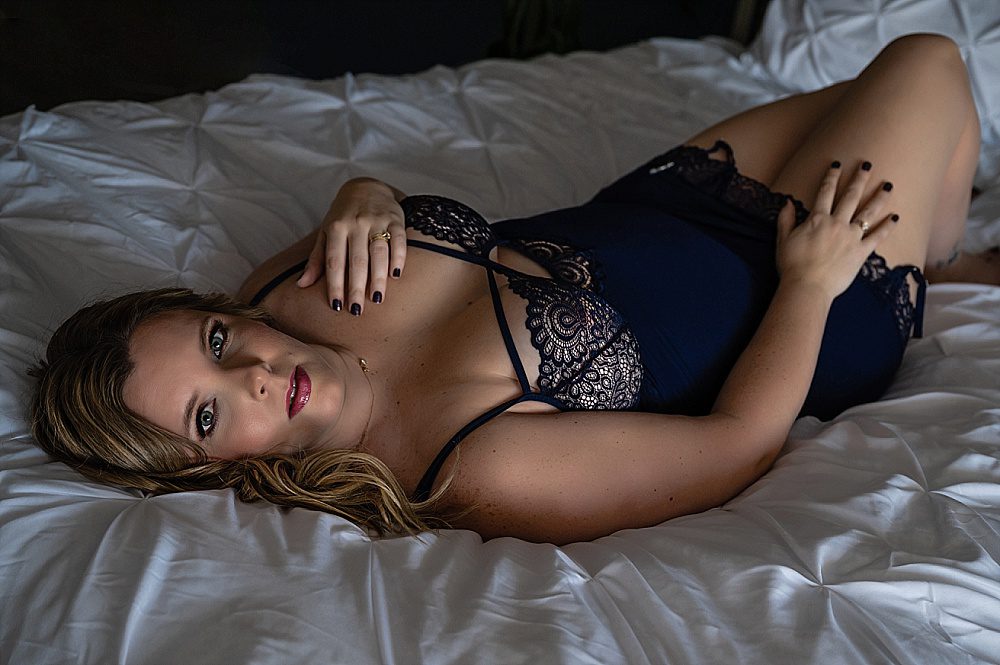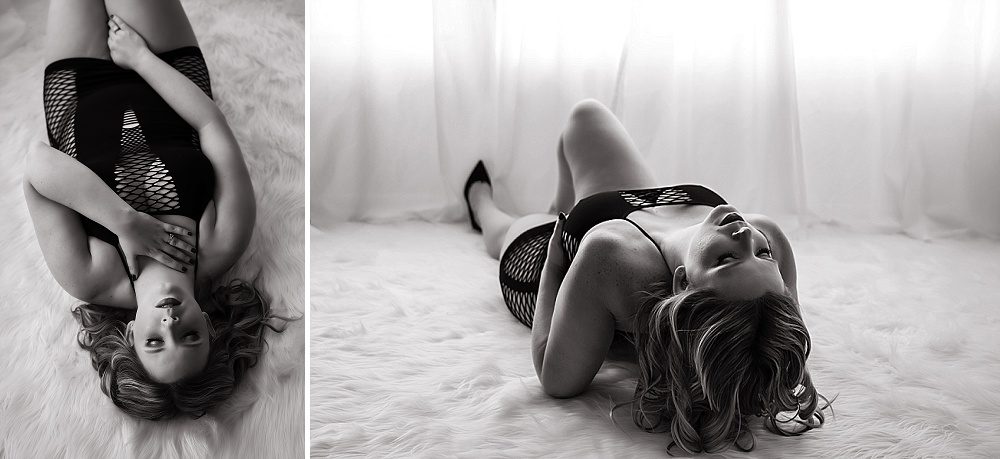 How do you feel now that you have completed the session?
"I feel so much more confident in myself. It made me see that no matter what body shape or size you are you can do this and feel so amazing about yourself in your own skin. Definitely a confidence booster!"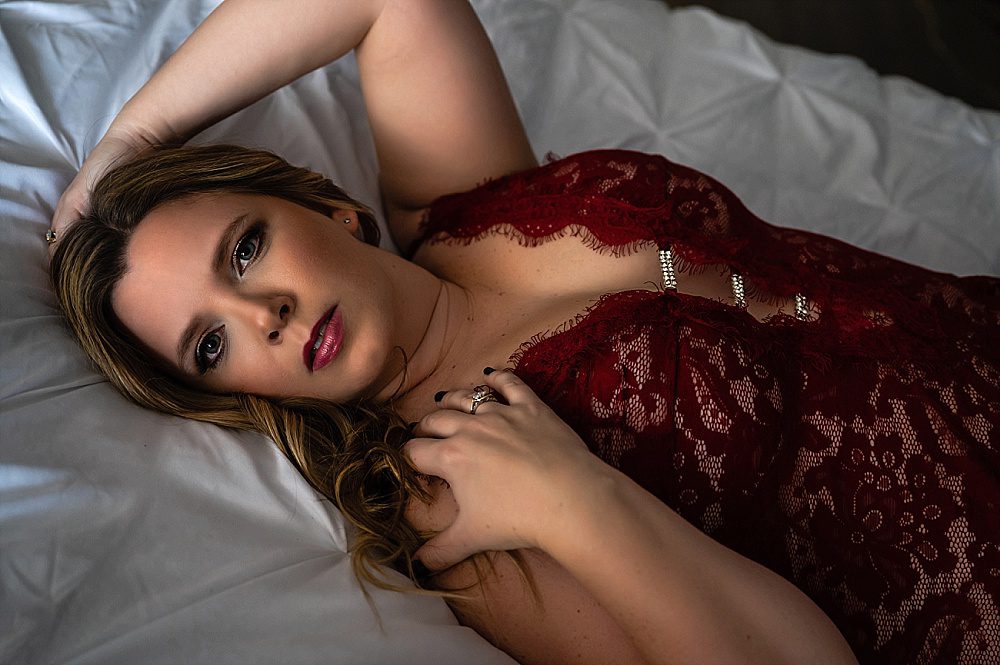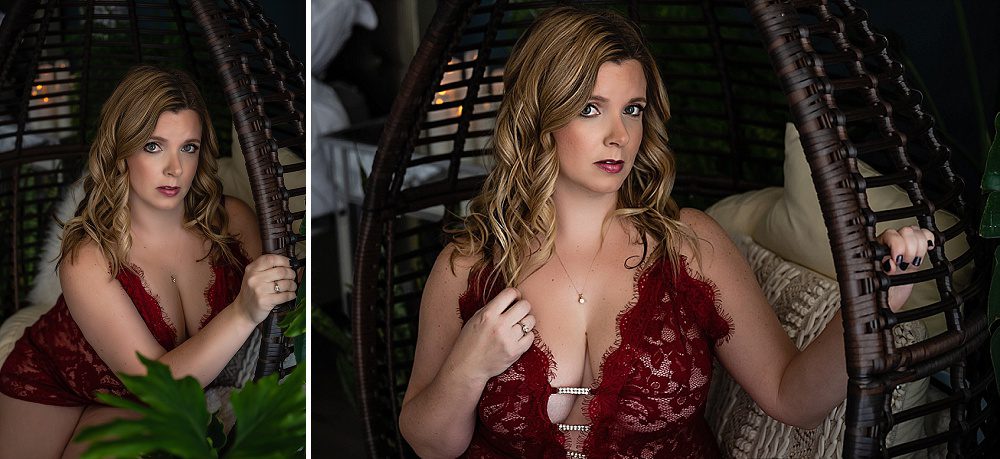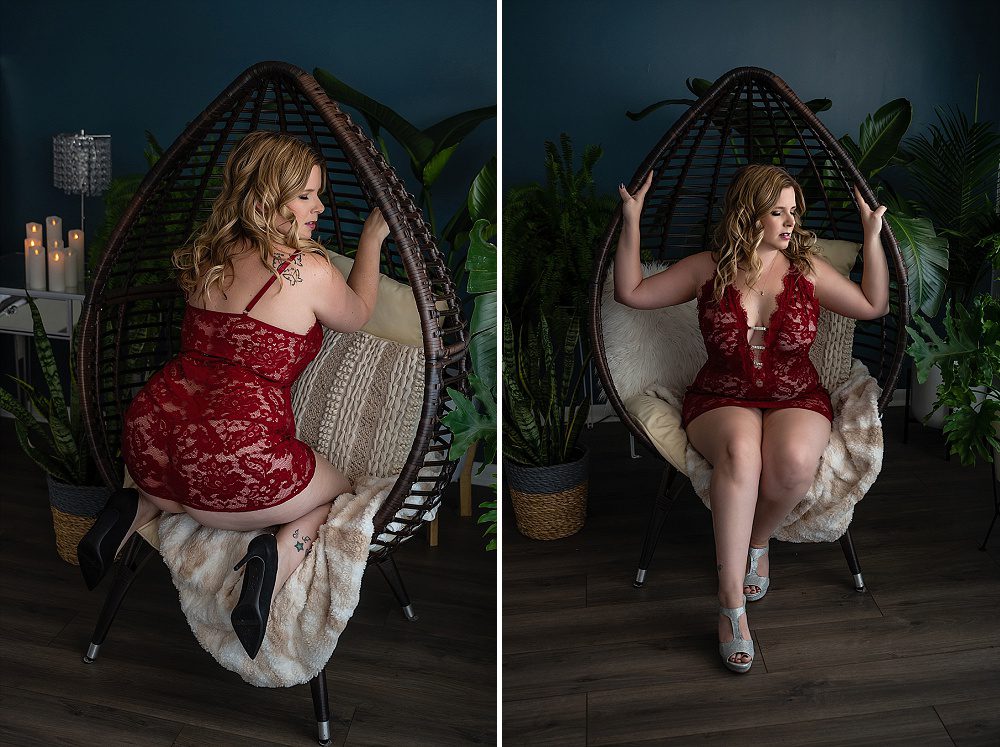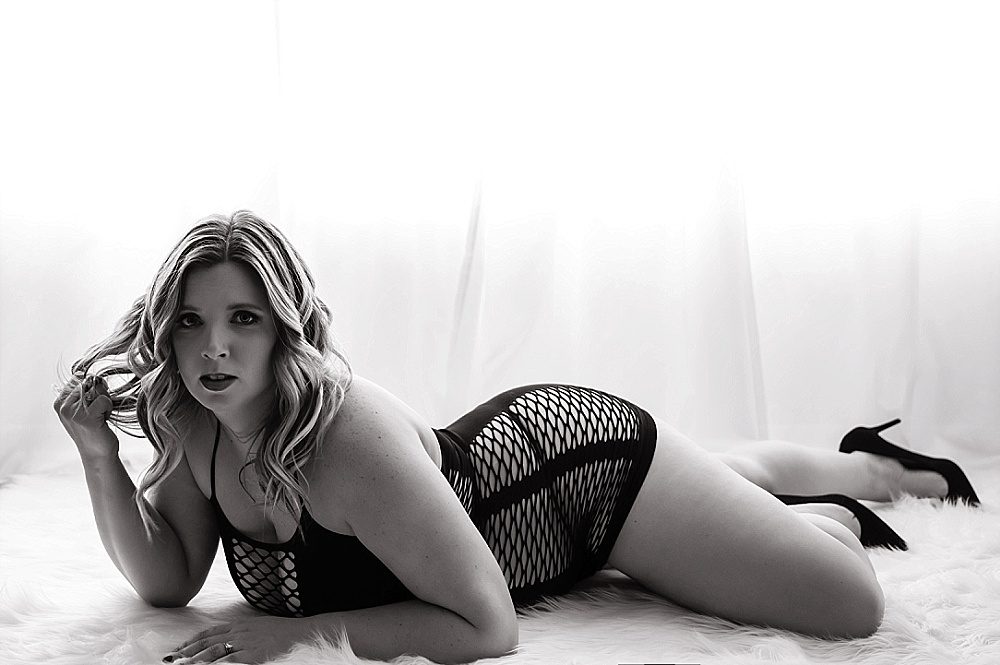 Would you recommend NWI Boudoir to others?
"Yes!! One hundred percent! Wouldn't tell anyone to go anywhere else."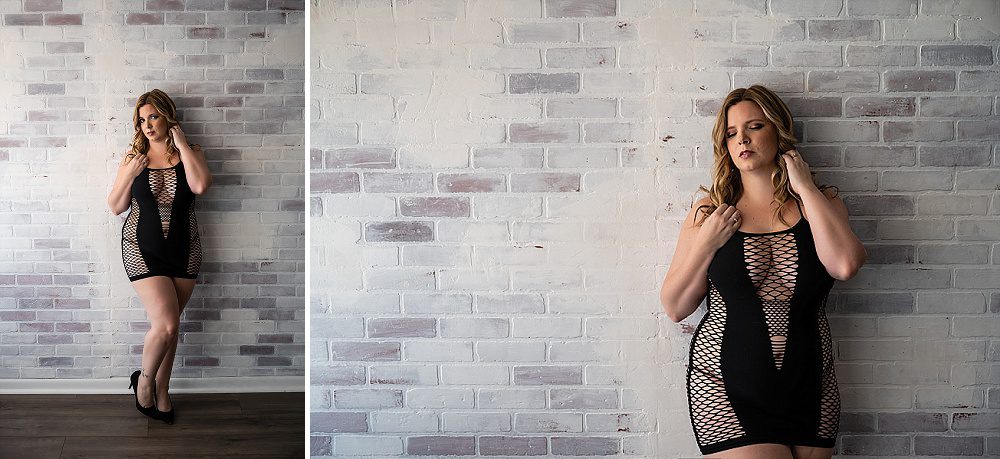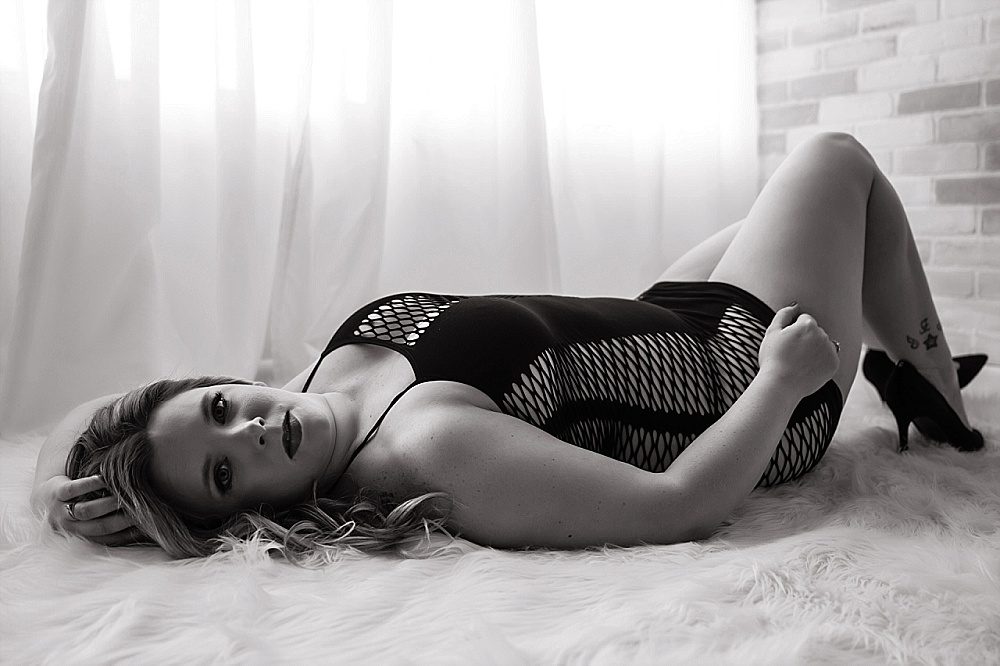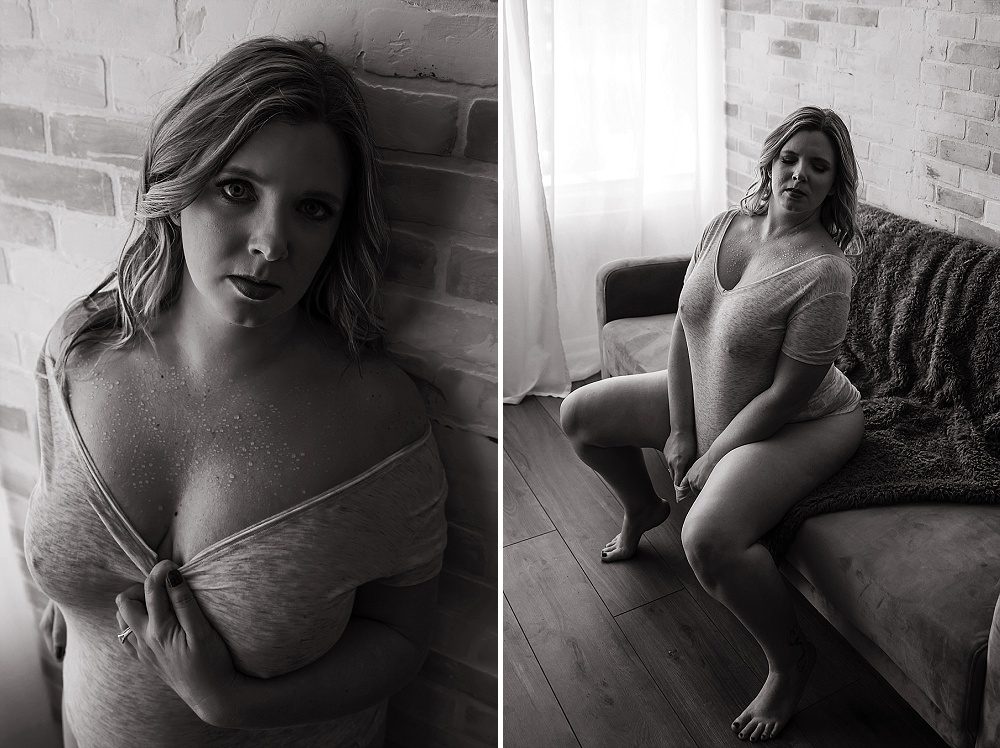 If you are interested in a boudoir portrait session, please fill out the contact form here on the website and an email will be automatically sent with more information.