I loved working with this beautiful lady!  She wanted more of a sexy themed photo session, so we did photos in lingerie that she brought with her, but also included some wet tee-shirt looks and some nudes.  She and her fiance were thrilled when they saw her photos for the first time at her reveal and ordering appointment.  They ordered a collection that included all of the digital files as well as a gorgeous boxed photo album.  Several of my favorite photos from her session are below. I also asked her to answer a few questions about her experience and her answers are listed below.
Why did you choose NWI Boudoir?
I choose NWI Boudoir after viewing Stephanie's amazing pictures on social media and on her website.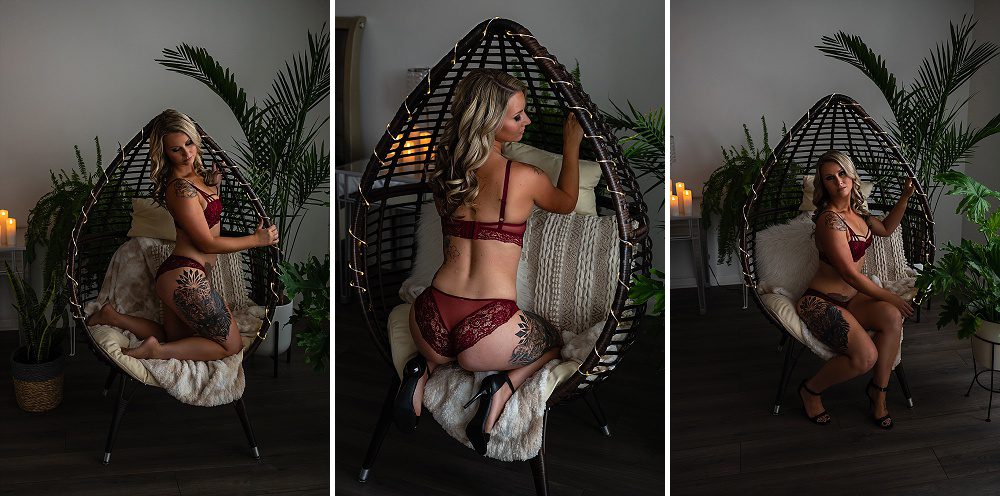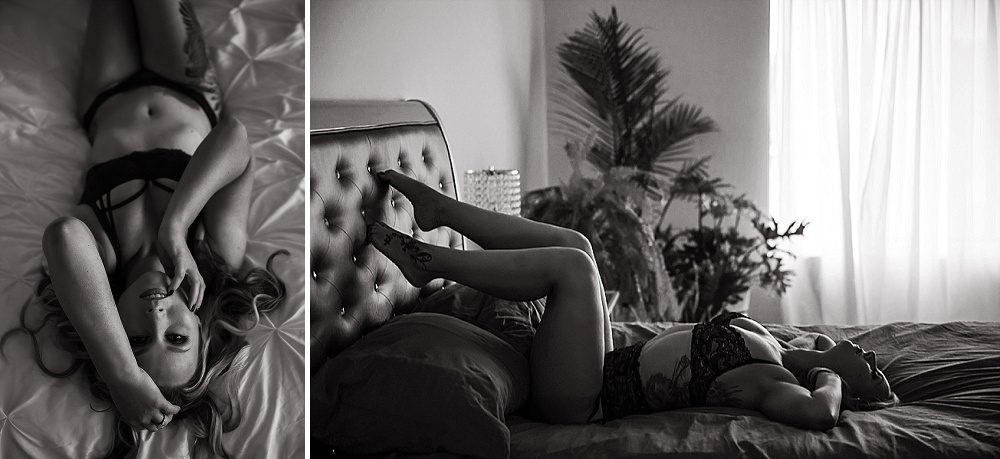 What were you nervous about going in to your session?
I was nervous going in being camera shy and not really knowing how to pose in general but also in an intimate way.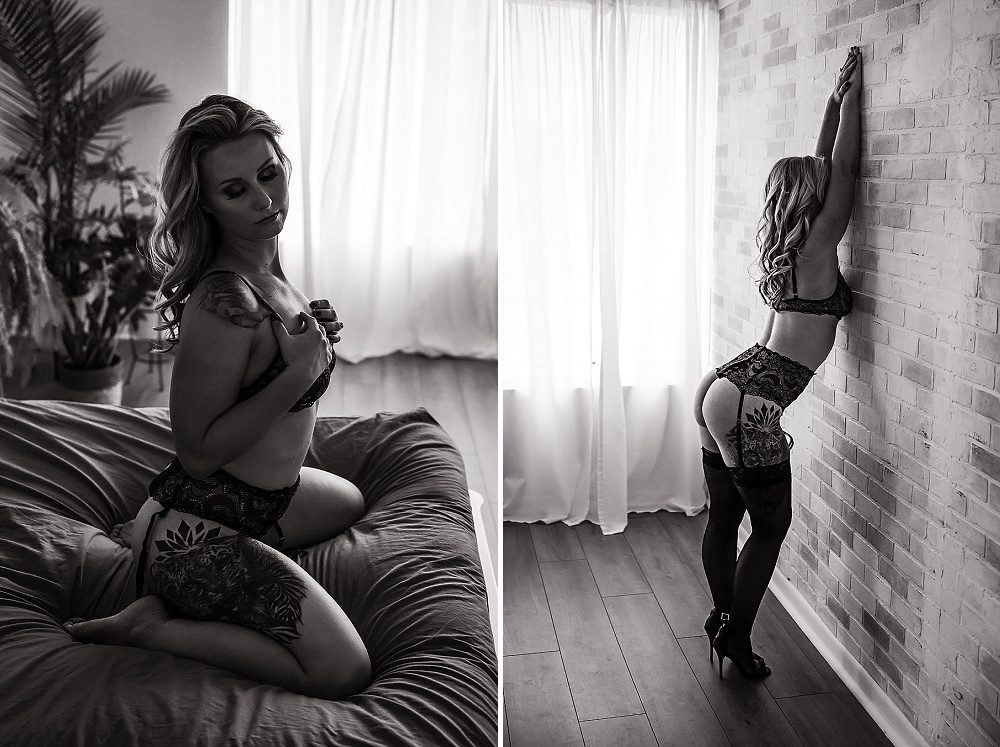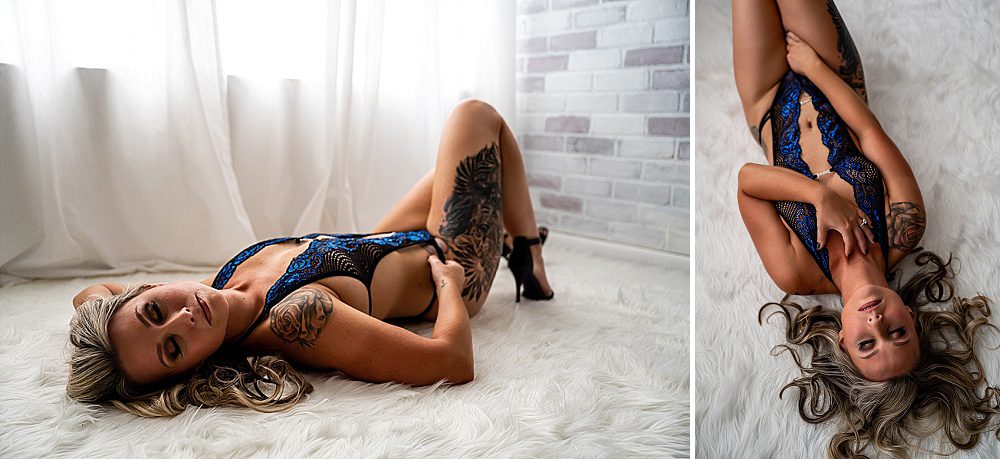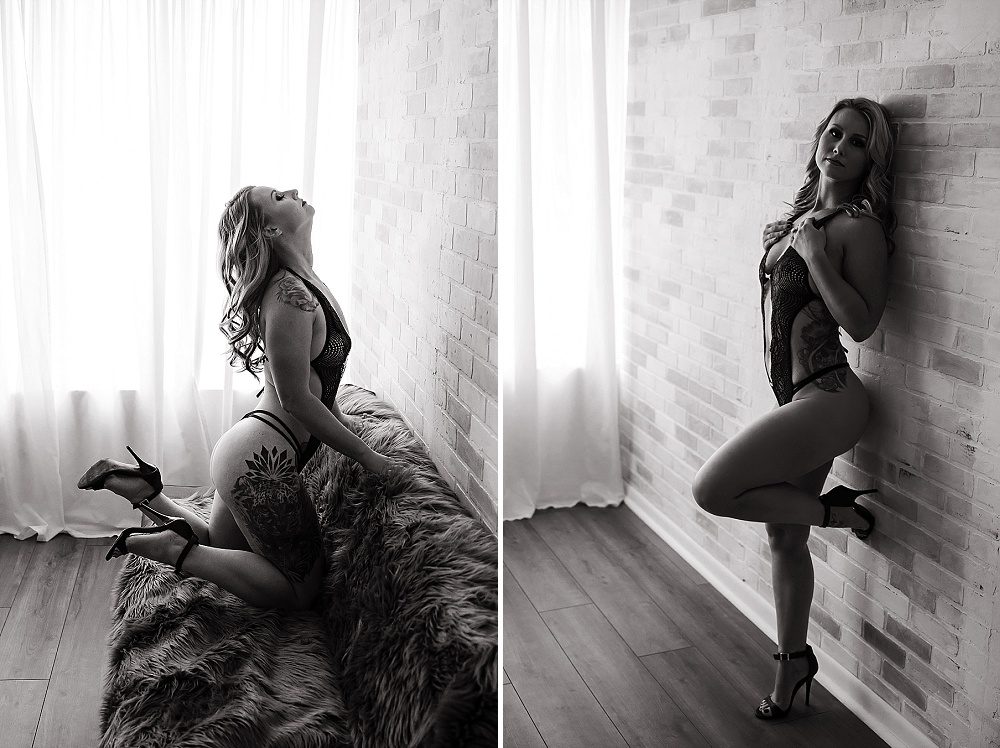 What was your favorite part of the experience?
Everything was so exciting about this experience, from hair and make-up, buying the outfits to wear, the pictures themselves BUT seeing them when they were all done was MY FAV! I never have felt more beautiful!!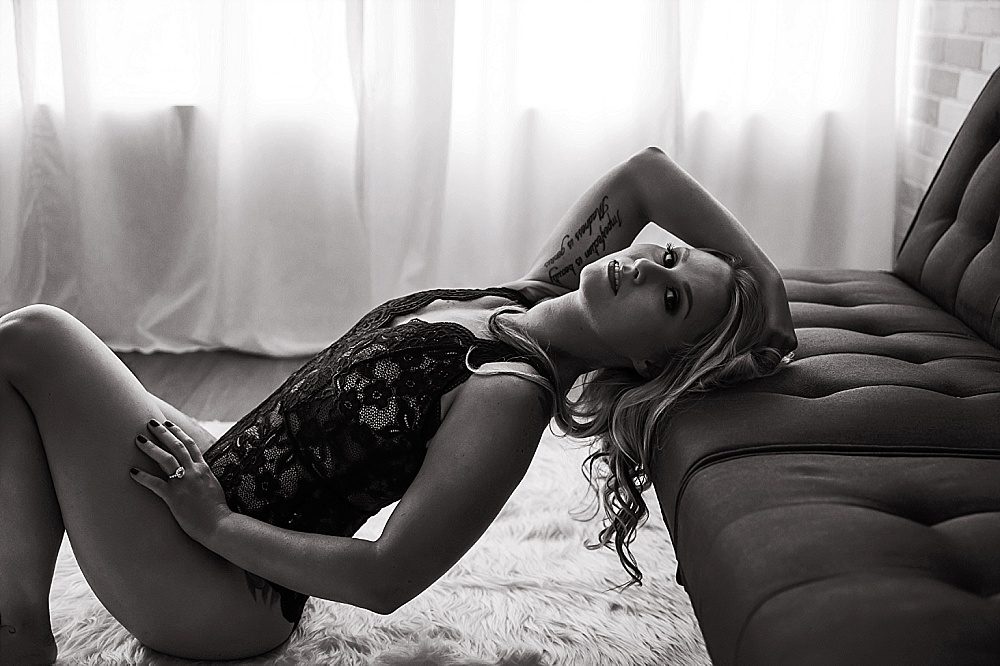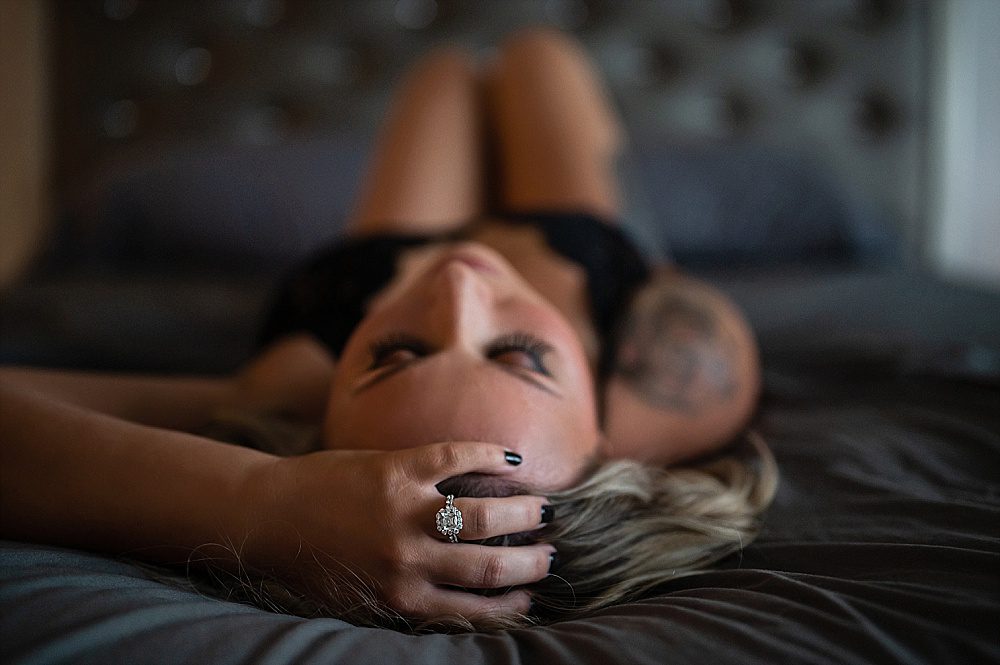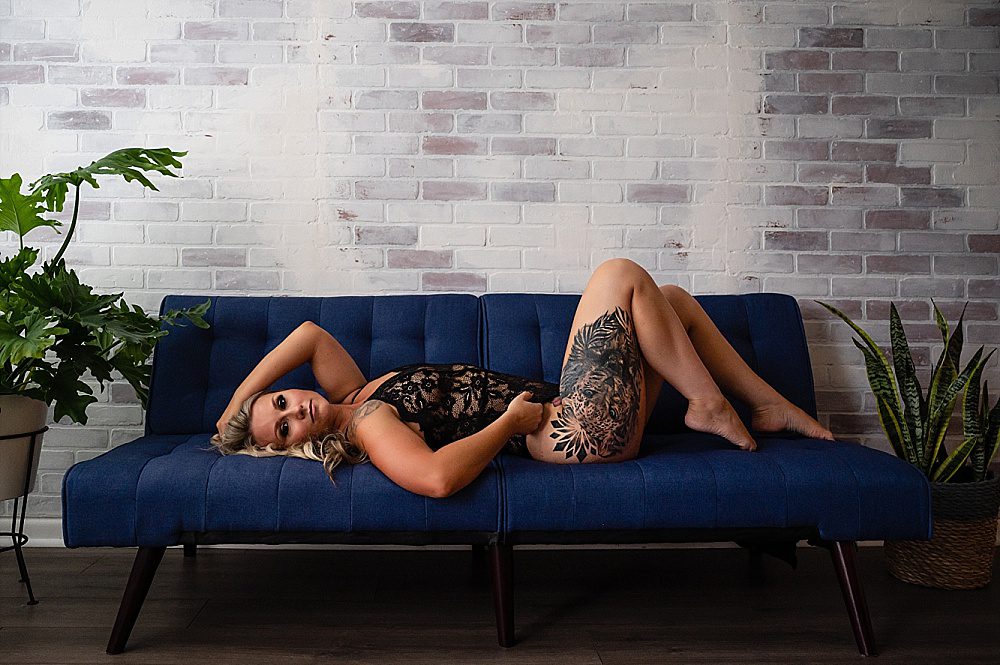 How do you feel now that you have completed your session?
I definitely feel more confident about myself and my body. I think seeing yourself out of your everyday clothes (or mom-ware for some of us) and in that setting is such an amazing experience.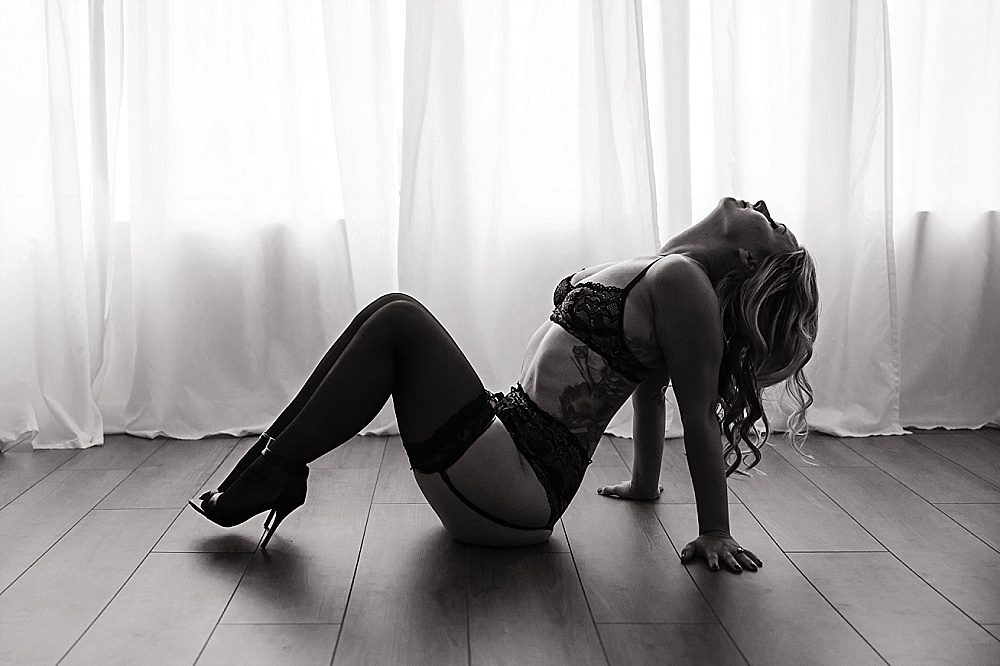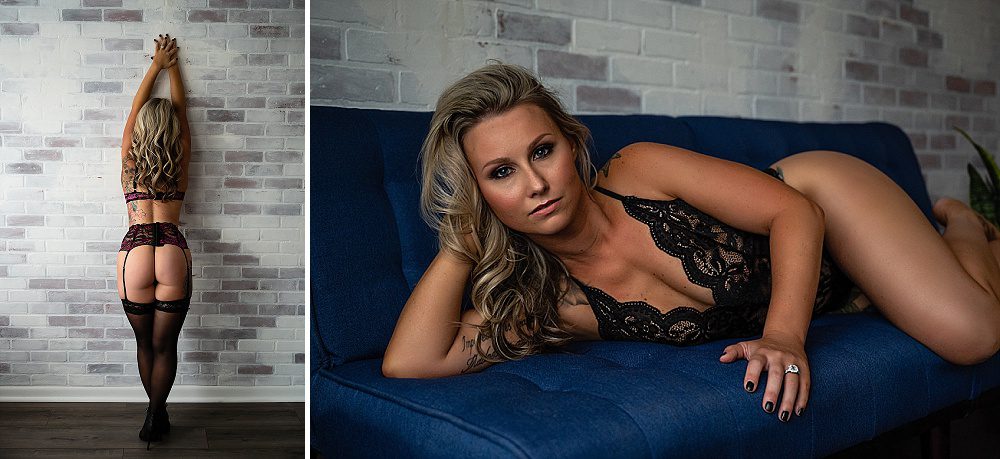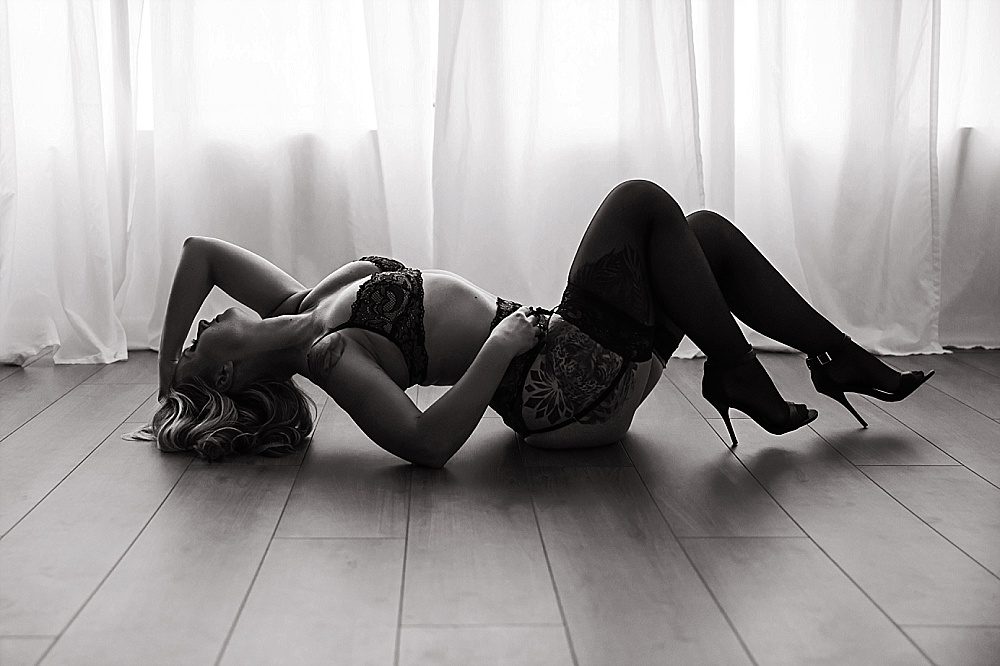 Would you recommend NWI Boudoir to others?
Yes! I would recommend it to anyone!!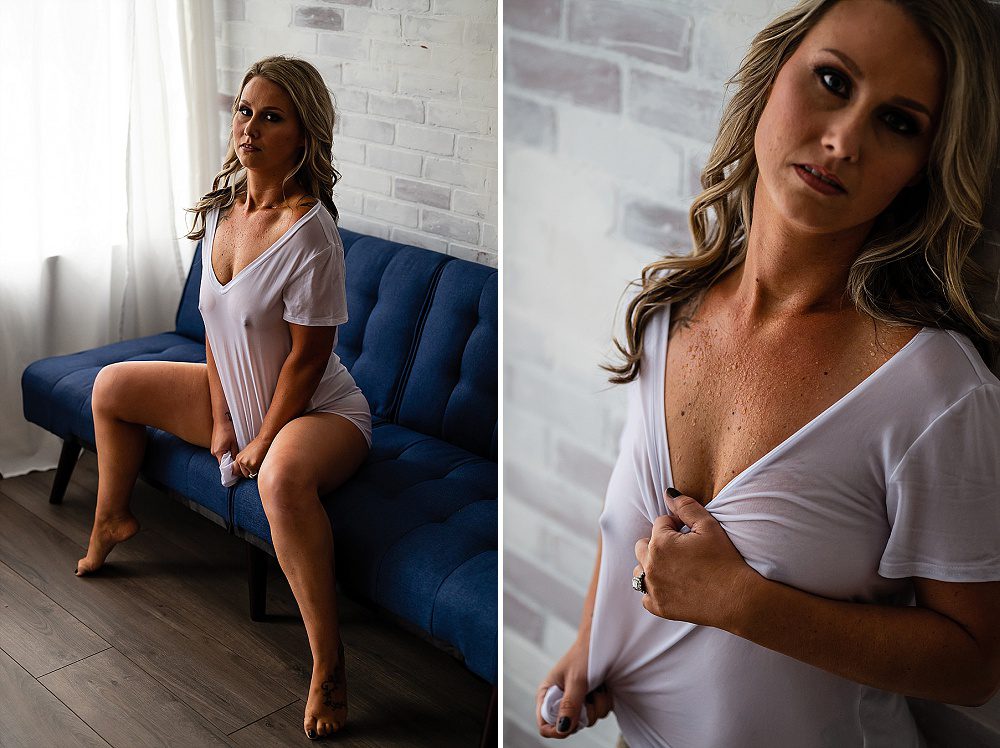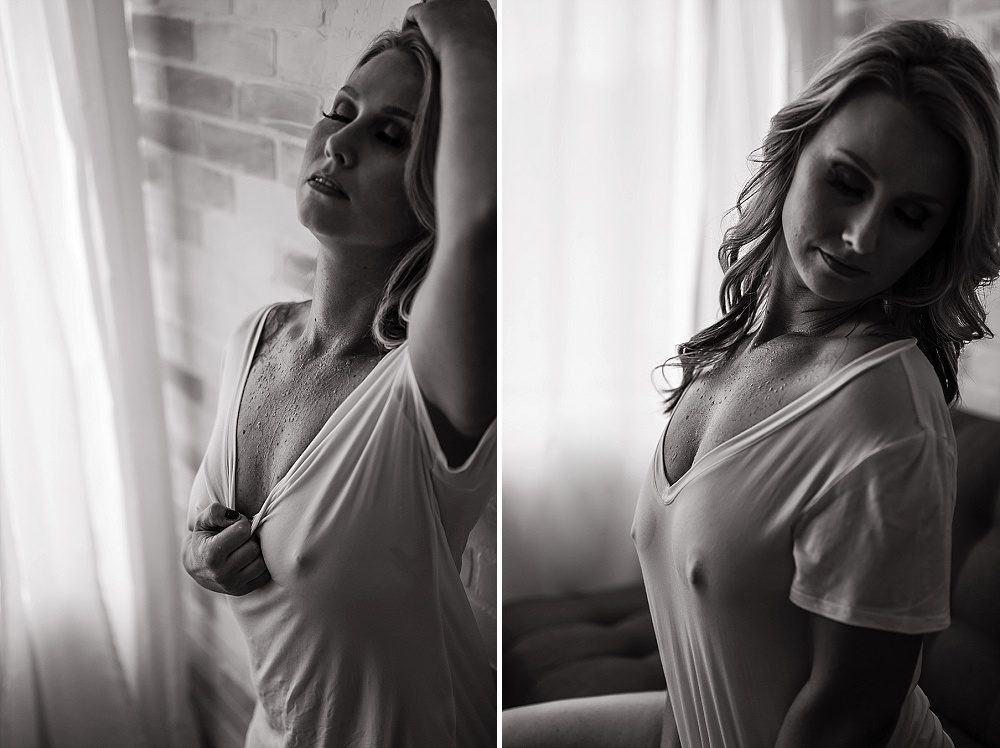 As with all boudoir photography sessions, hair styling and makeup application by licensed professionals is included.  Her hair was styled by Amanda Sutter and her makeup was done by Kelly Saulters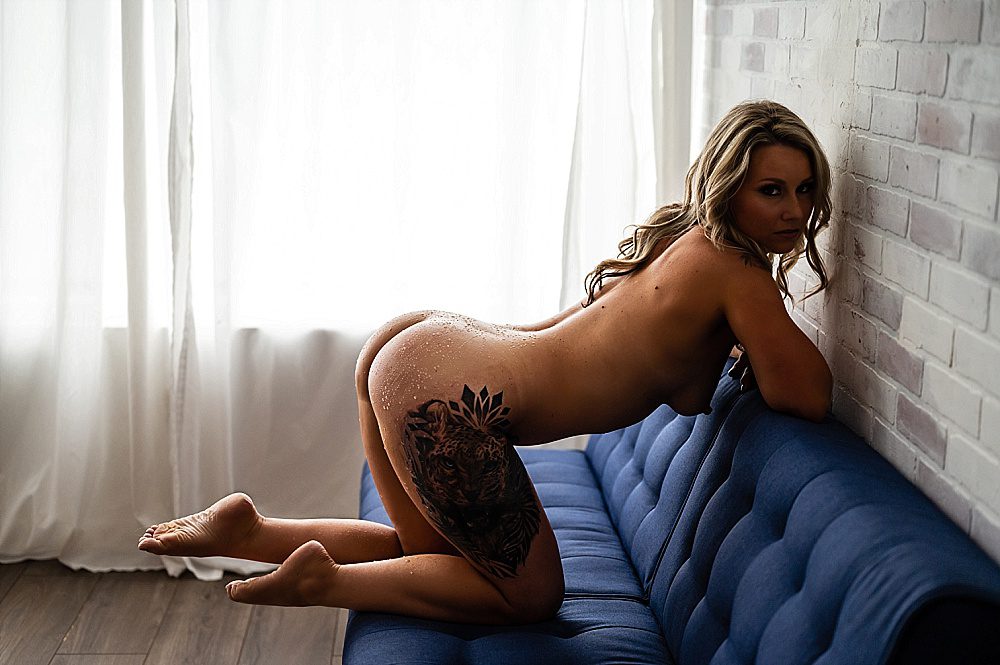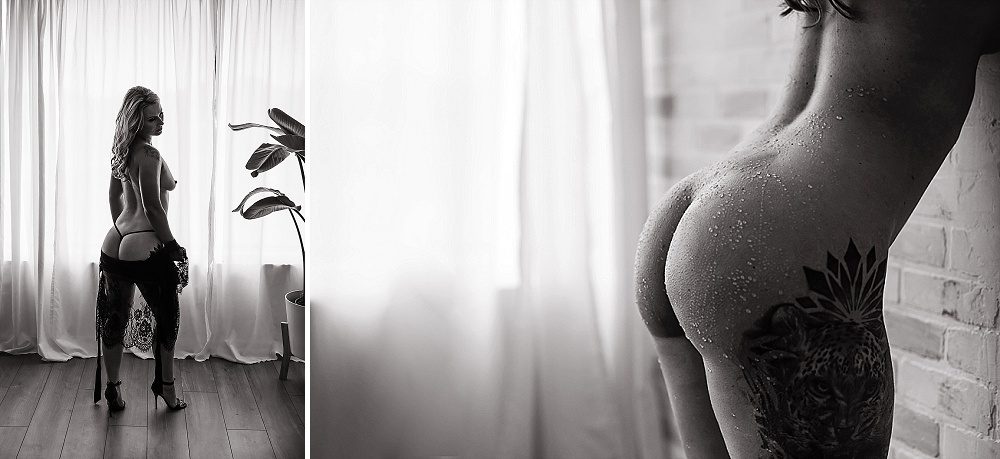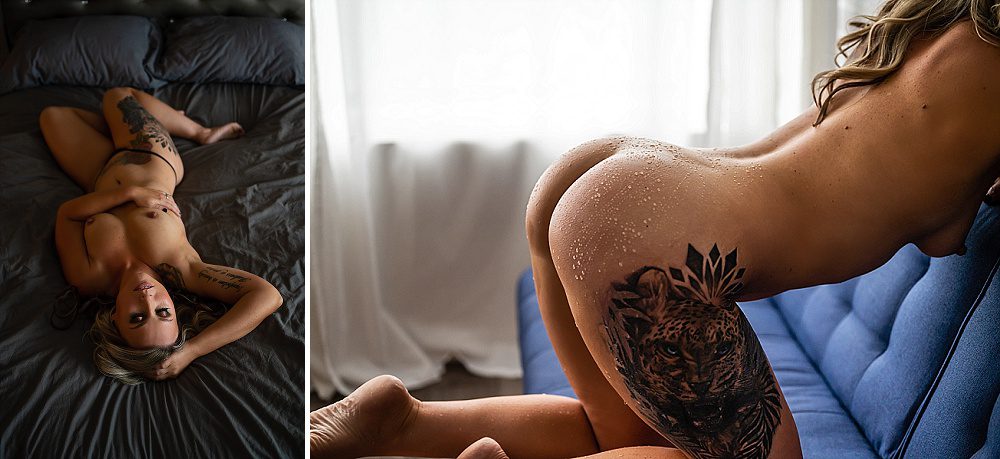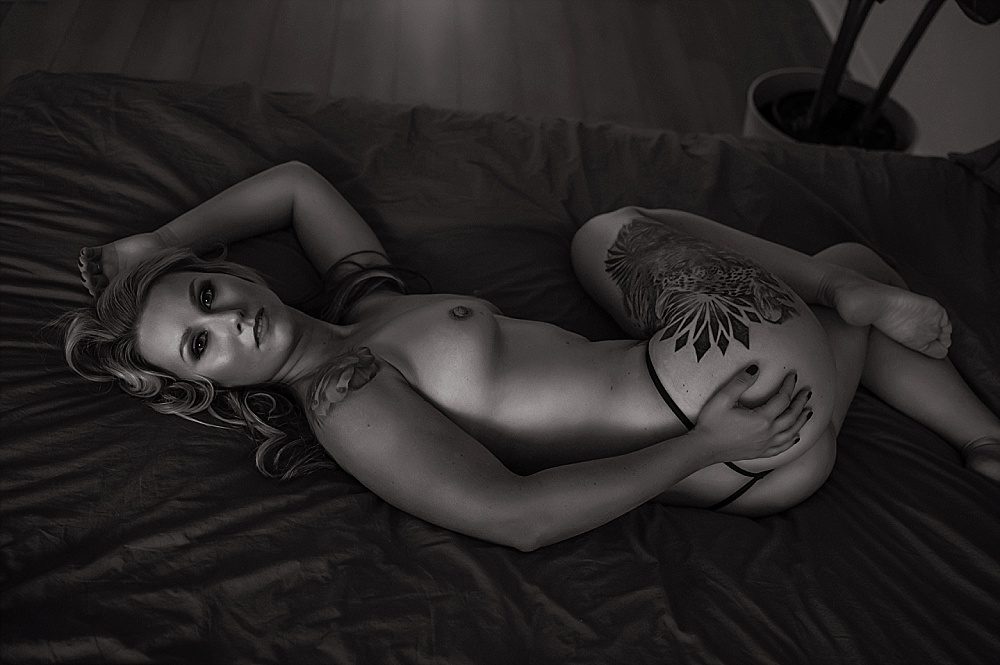 To get more information on the boudoir photography sessions offered at our Chesterton, Indiana studio, please fill out the contact form here on the website.  An email will be automatically sent to you.