I'm absolutely loving shooting in the new studio space in Chesterton, Indiana! This gorgeous lady was recently in for her boudoir portrait session.  Every boudoir portrait session here at NWI Boudoir includes complimentary professional makeup application and hair styling.  For this boudoir session the makeup was done by Morgan Hecht and the hair was styled by Amanda Zale. Below are some of my favorites photos from this stunning boudoir photography session. If you are interested in booking a boudoir portrait session, contact me by using the form here on the website or email me directly at nwiboudoir@gmail.com.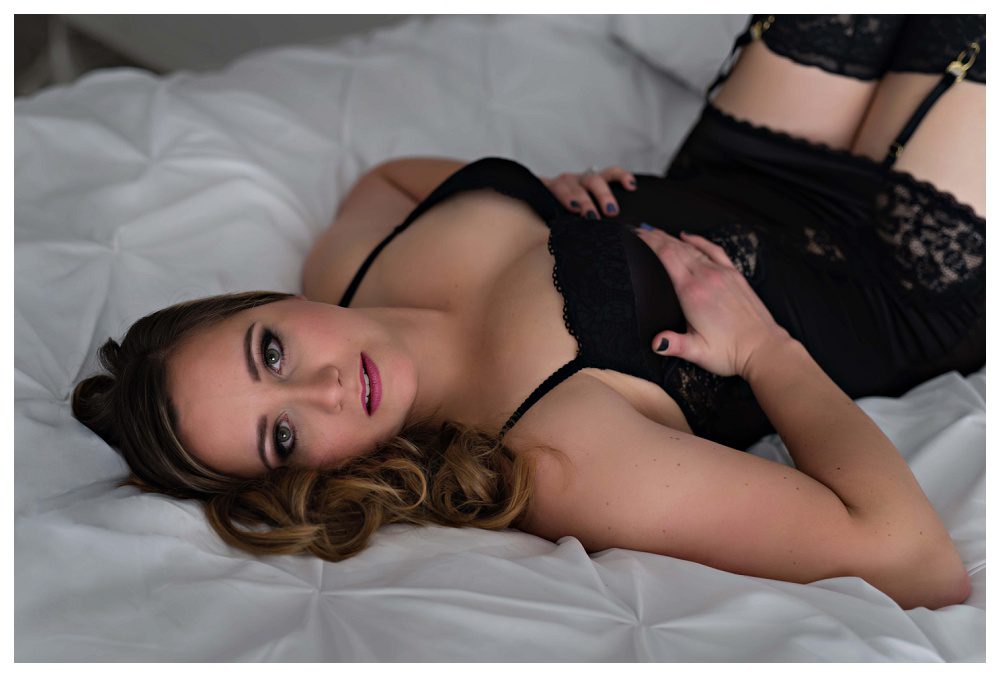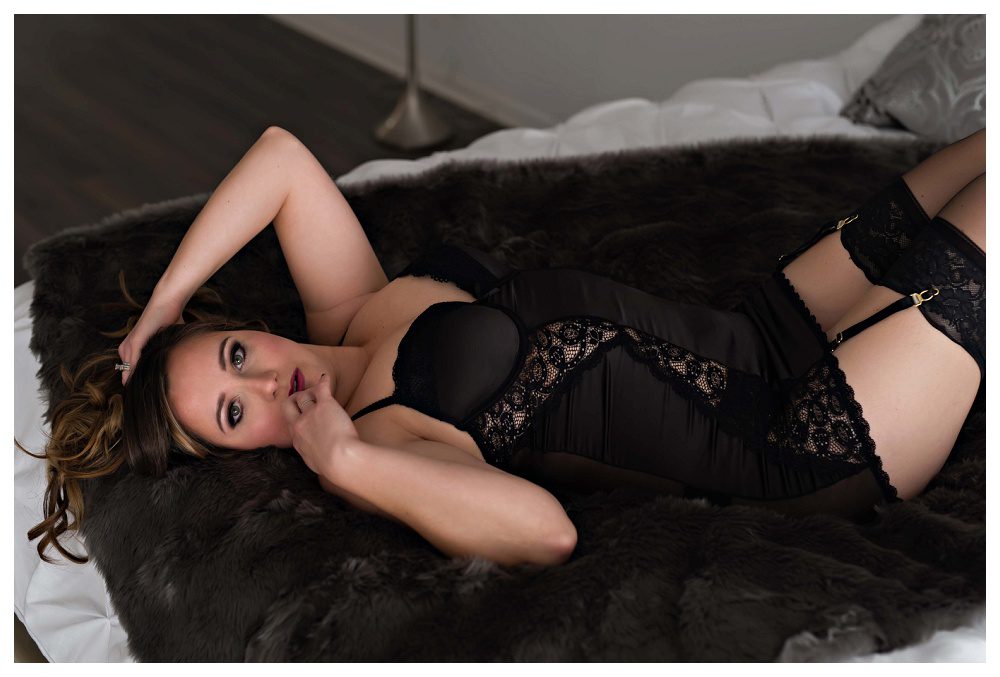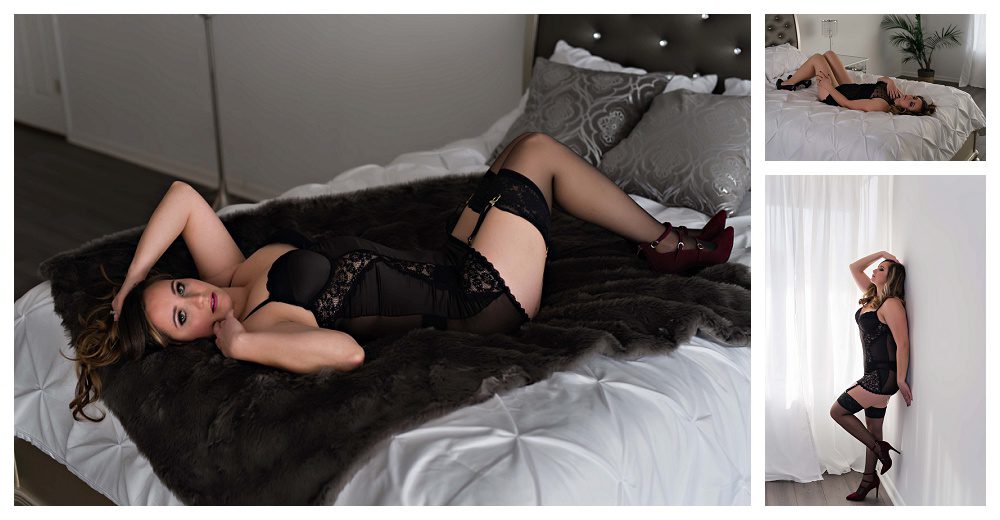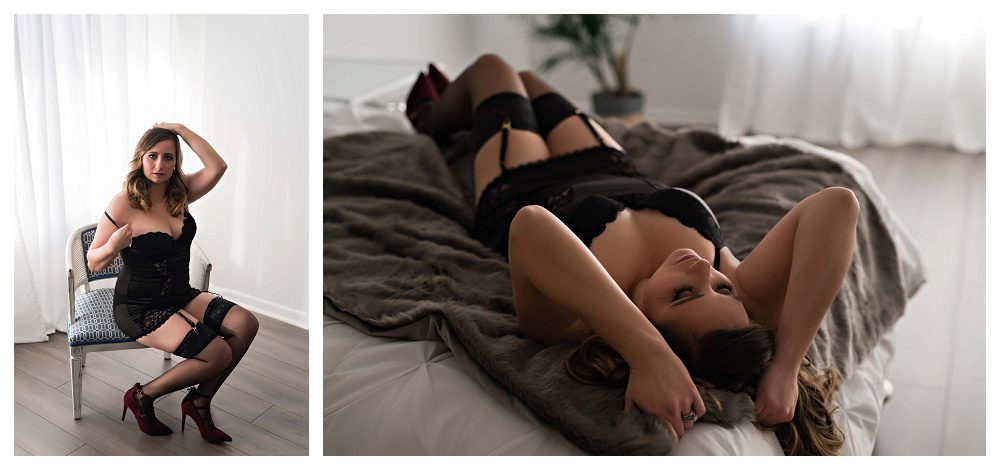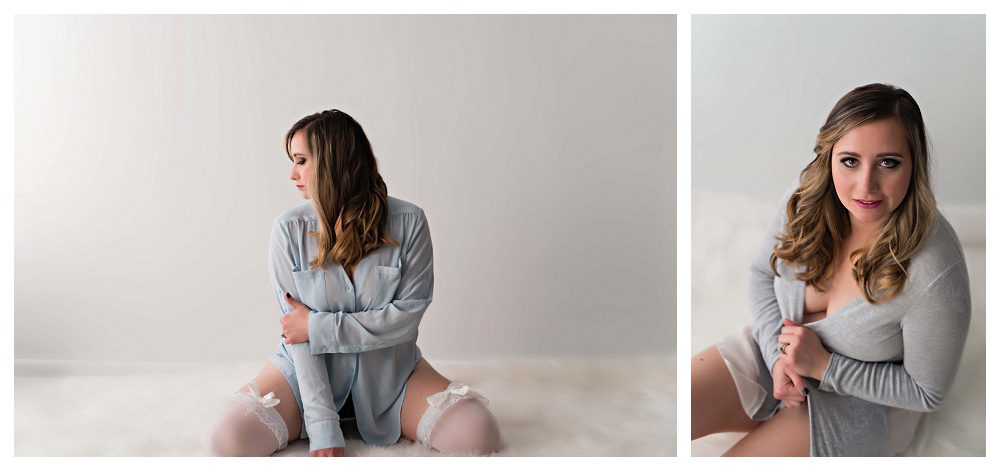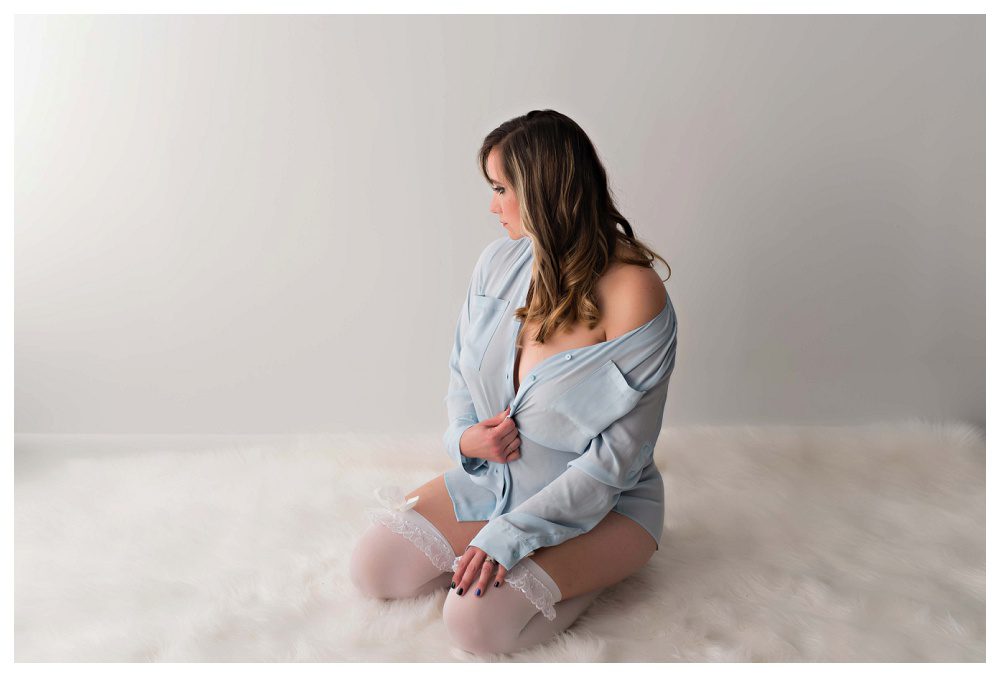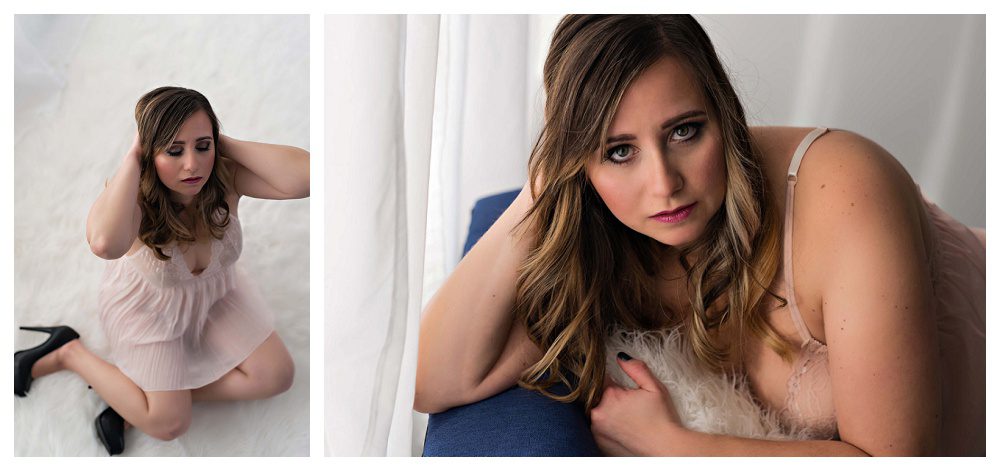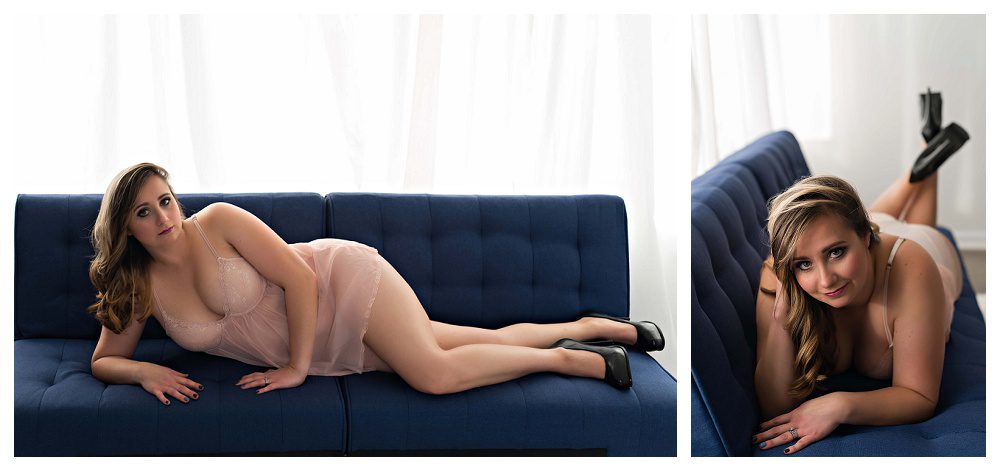 She brought some gorgeous lingerie to wear for her boudoir photo shoot, and also brought some non-lingerie items that worked really well.  I love this black and white skirt!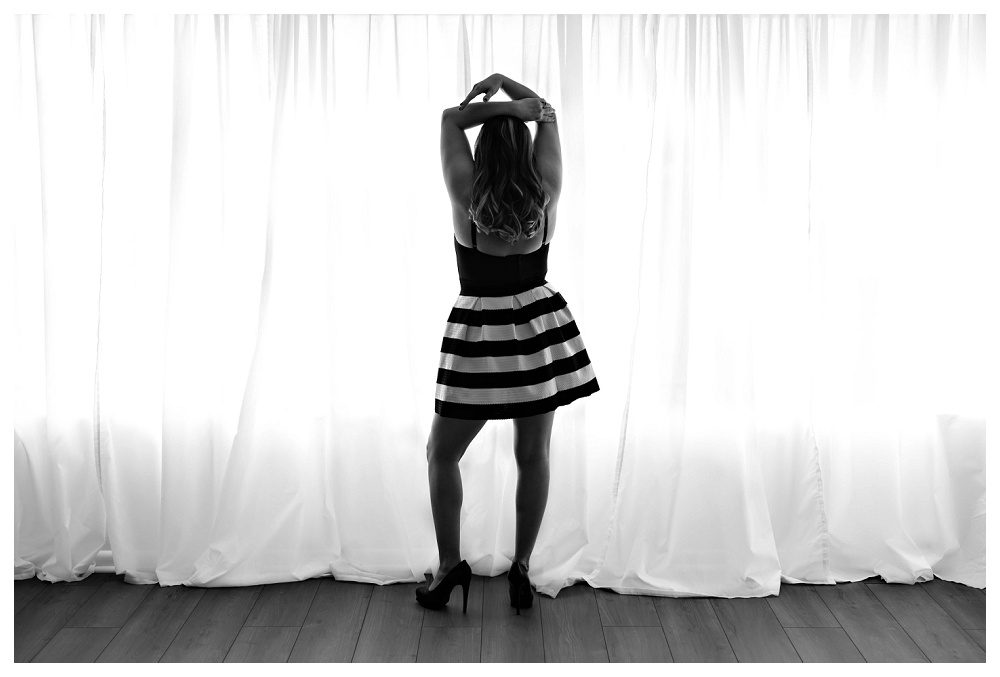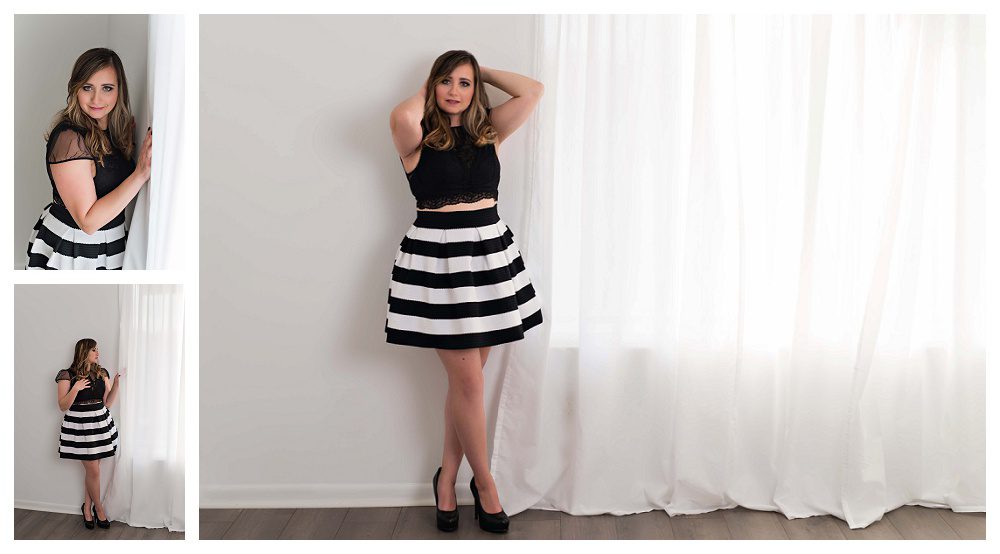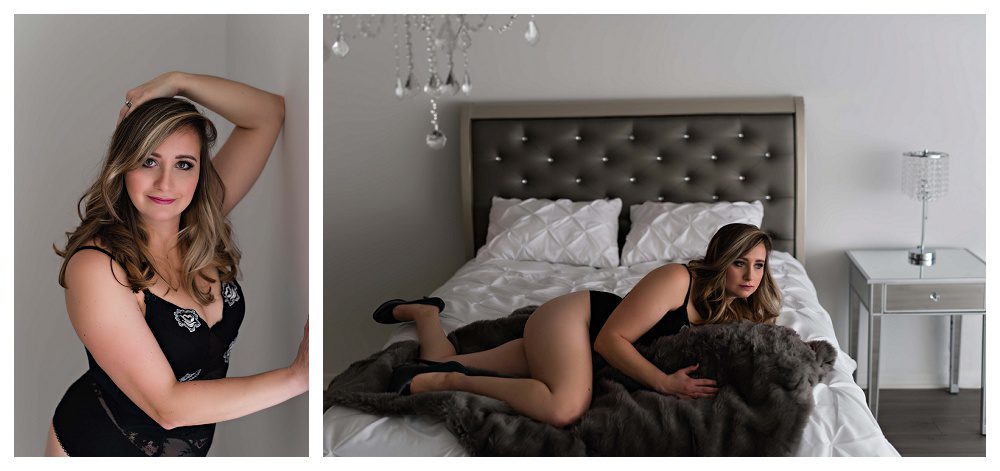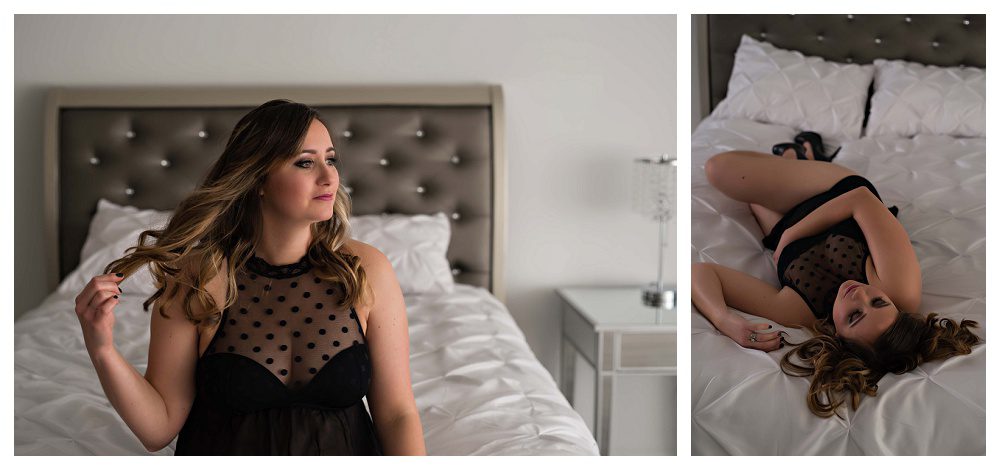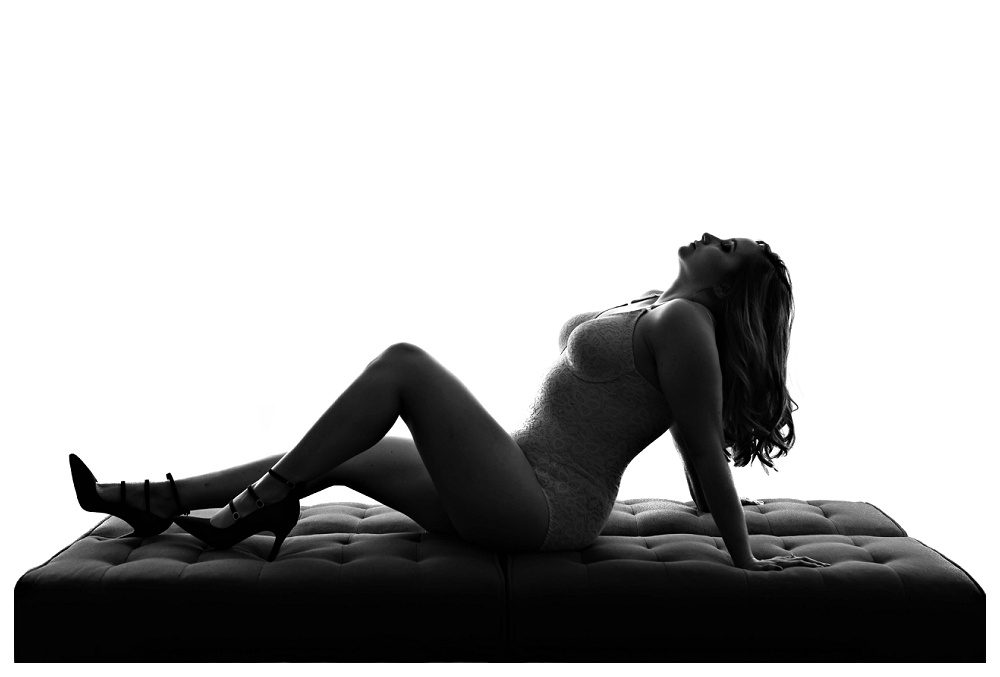 Learn more about our Northwest Indiana Boudoir Photography Studio and how the boudoir portrait experience works, by clicking on the info page in the menu.  I would also be happy to schedule a no obligation consultation, where you could come to my photography studio, meet me, look at samples of the beautiful products we offer, and I can answer all your questions in person. The pre-session consultation takes about 30 minutes and is really helpful for those that may be a little unsure or nervous about scheduling a boudoir portrait session.  If an in person consultation doesn't quite fit your busy schedule, I'd be happy to go over everything with you on the phone.  The phone consult takes about 10 minutes.