I had so much fun with this gorgeous lady during her boudoir portrait session at the studio. She brought her sister along with her and we were smiling, laughing and having a great time throughout the entire shoot. Her sister even decided to schedule a session for herself before she left the studio that day!  Below are several of my favorite photos from her session as well as her answers to some questions that I asked about her experience at NWI Boudoir.
Hair was styled by Amanda Sutter and her makeup was done by Myra Crawford.
What made you choose NWI Boudoir?
Well, I was always interested in taking these kind of photos and had my eye on NWI Boudoir for awhile. I found her on Instagram out of nowhere. After seeing her work, I looked more into her stuff and knew she was the one. So, for my 25th birthday this year i decided to do a shoot finally.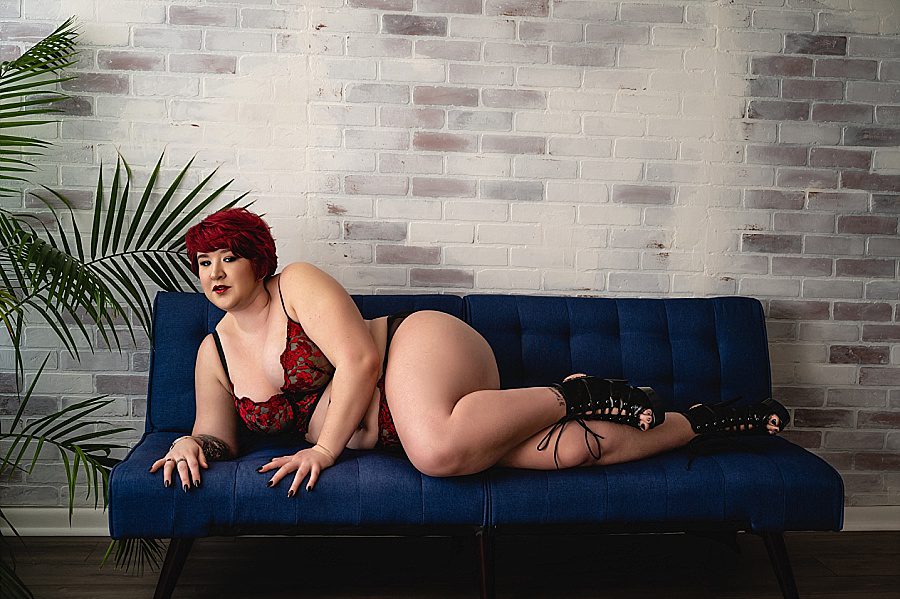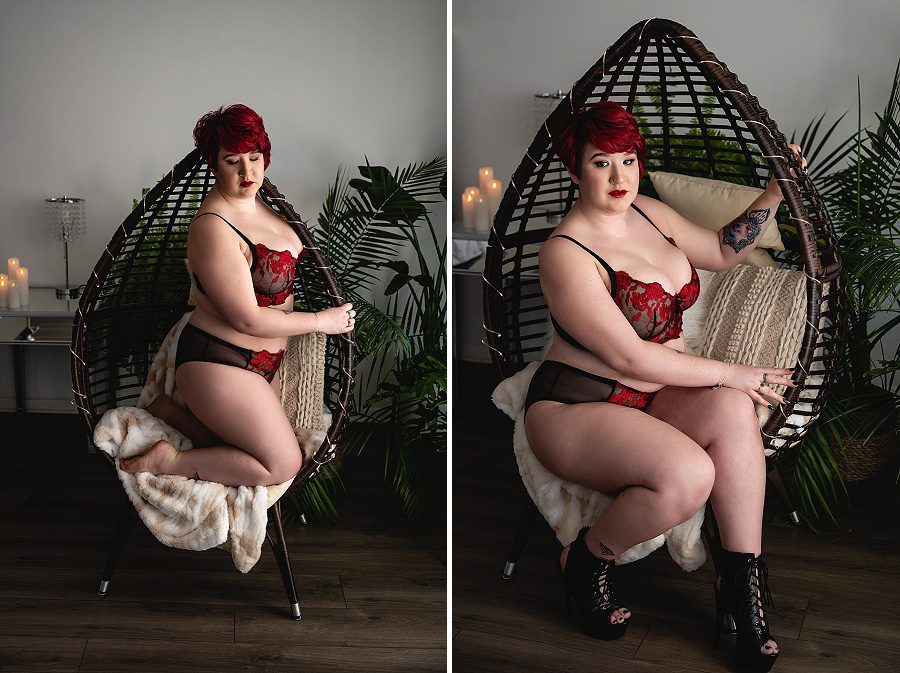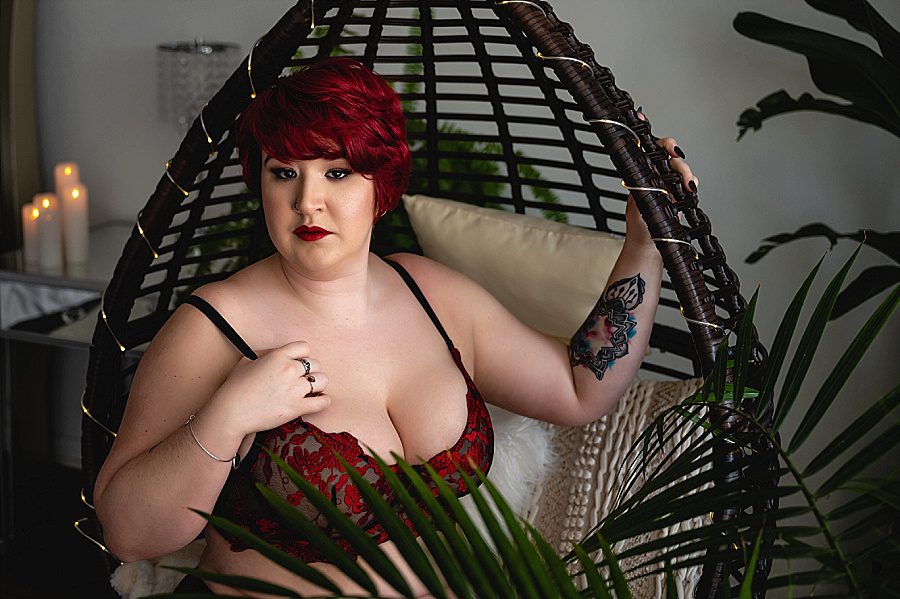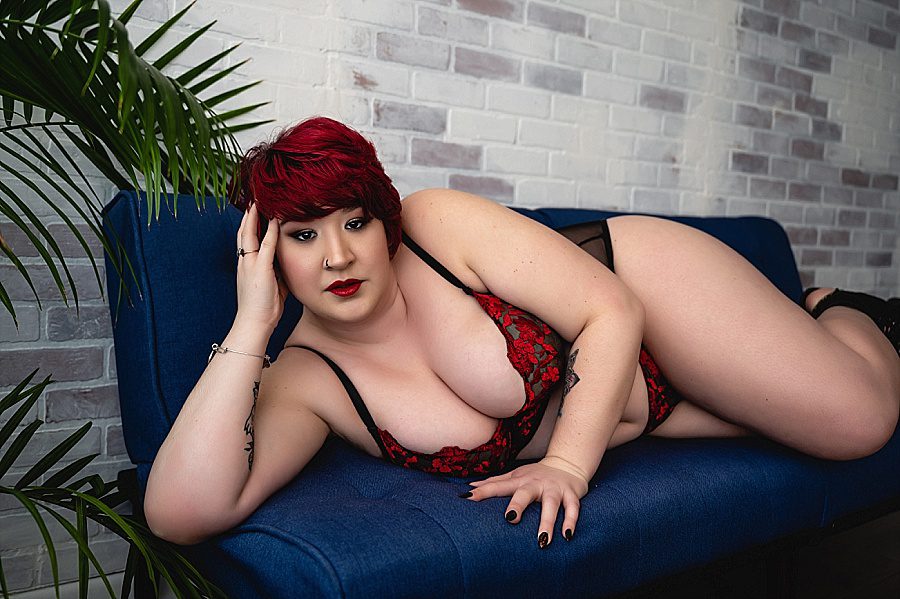 Were you nervous going in to your session?
Yes, actually. Very much so. I've never done anything like this before, so getting to experience something like this has totally made me a whole lot more confident in myself! Stephanie is also such an awesome person. She made me feel so comfortable in an instant.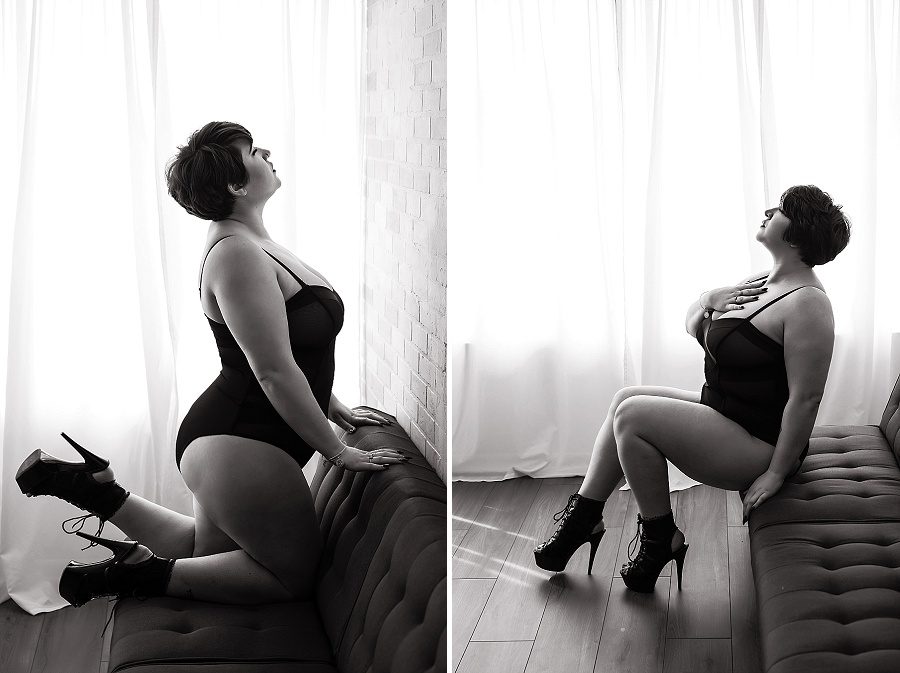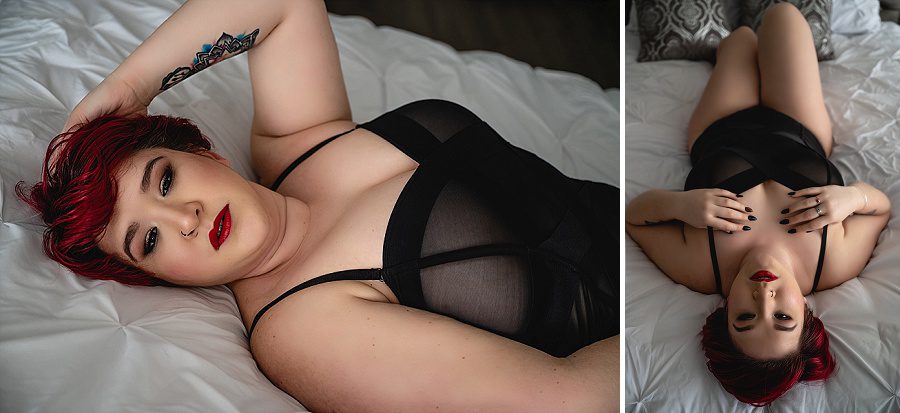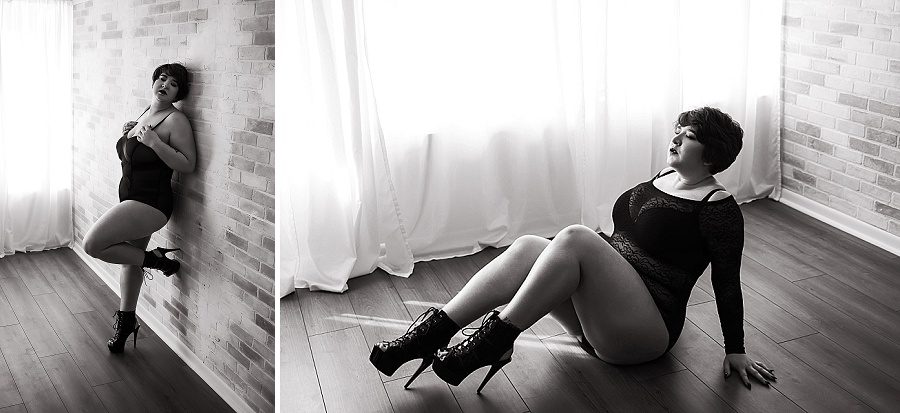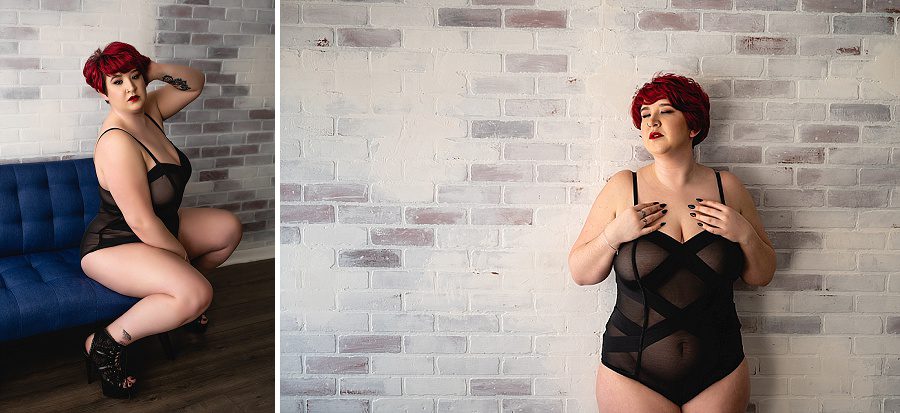 What was your favorite part of the experience?
Probably the different outfit changes and the photos in general. Not to mention helped being posed because I had absolutely no idea what to do. Being shown different ways to pose myself was so fun!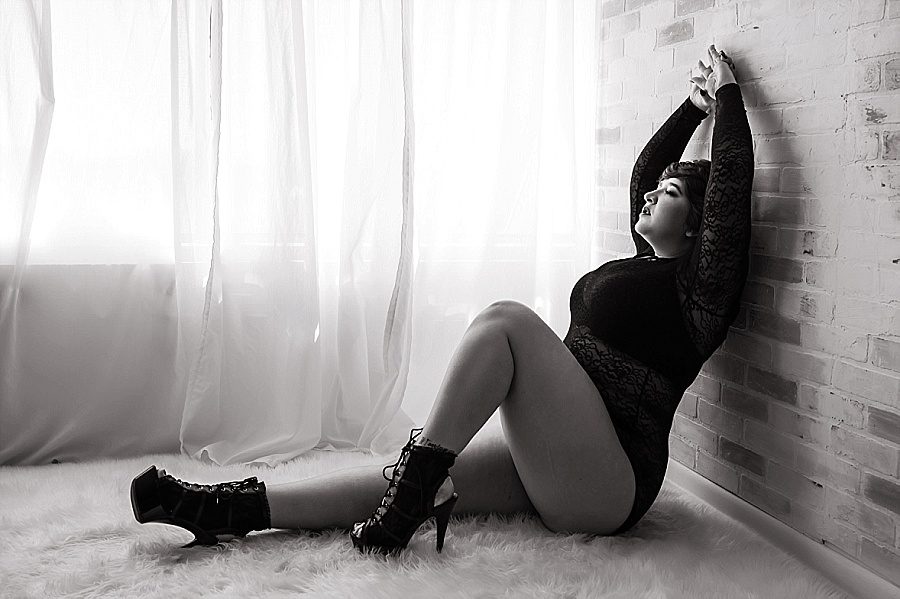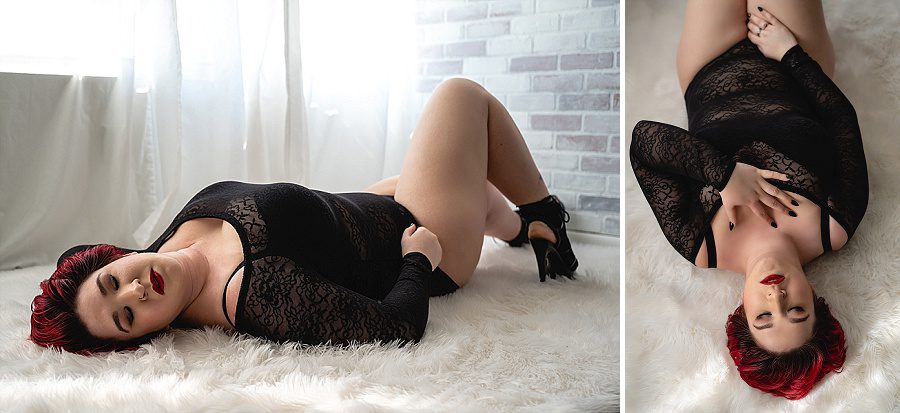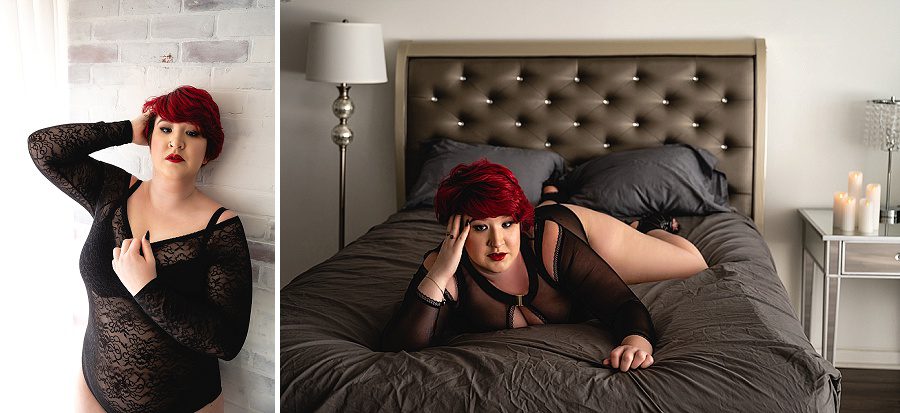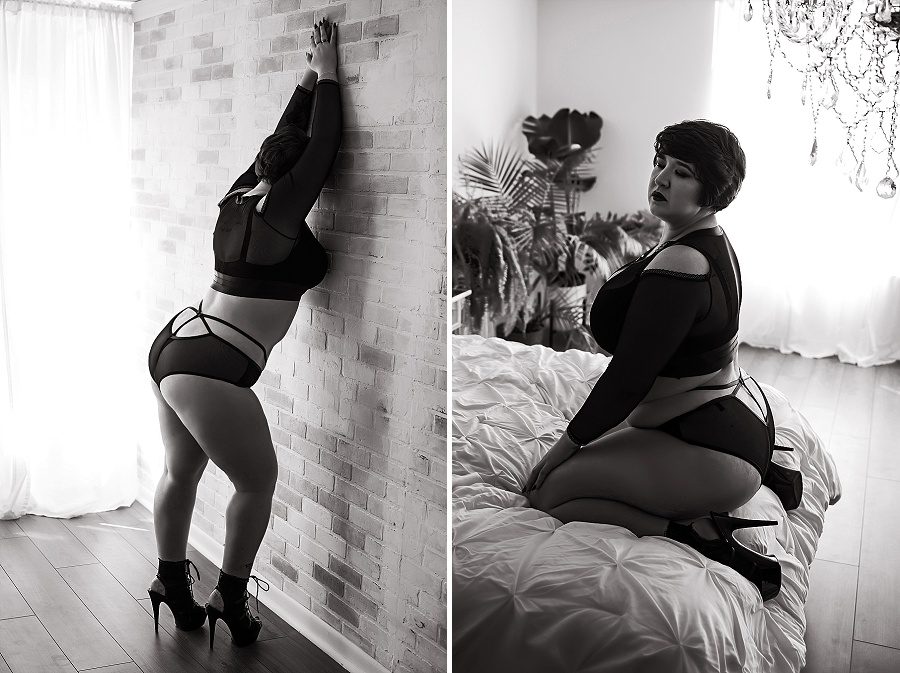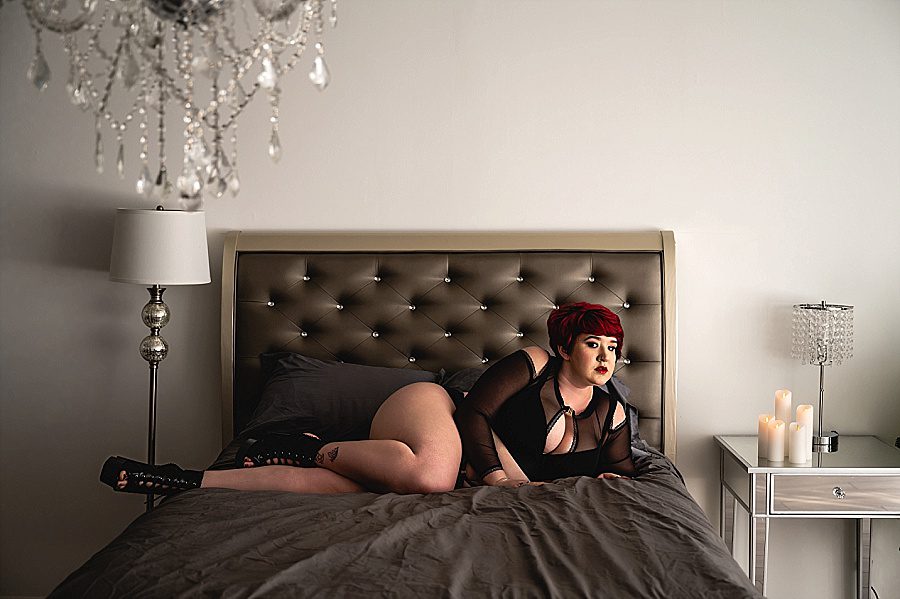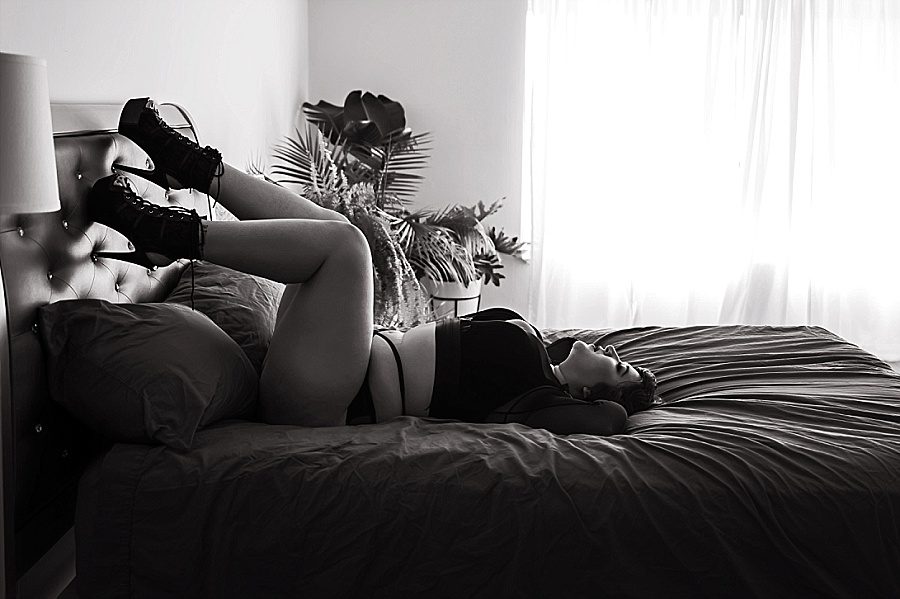 How do you feel now that you completed the session?
I am absolutely so happy i did it. If this is something you want to do, just do it. It's an amazing experience that I will forever remember. I felt so beautiful and confident. It was truly a shock in the best possible way.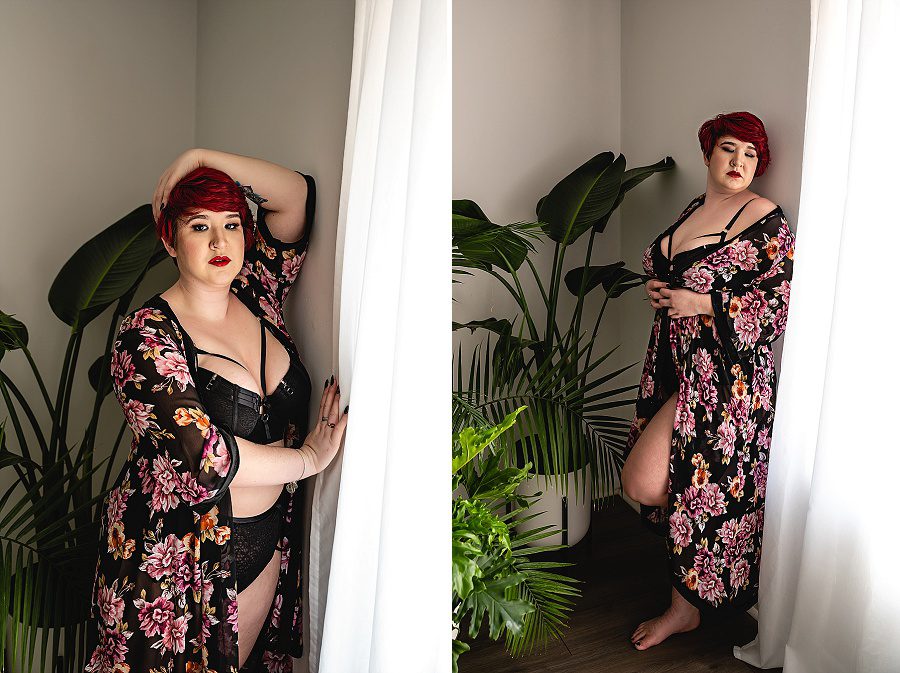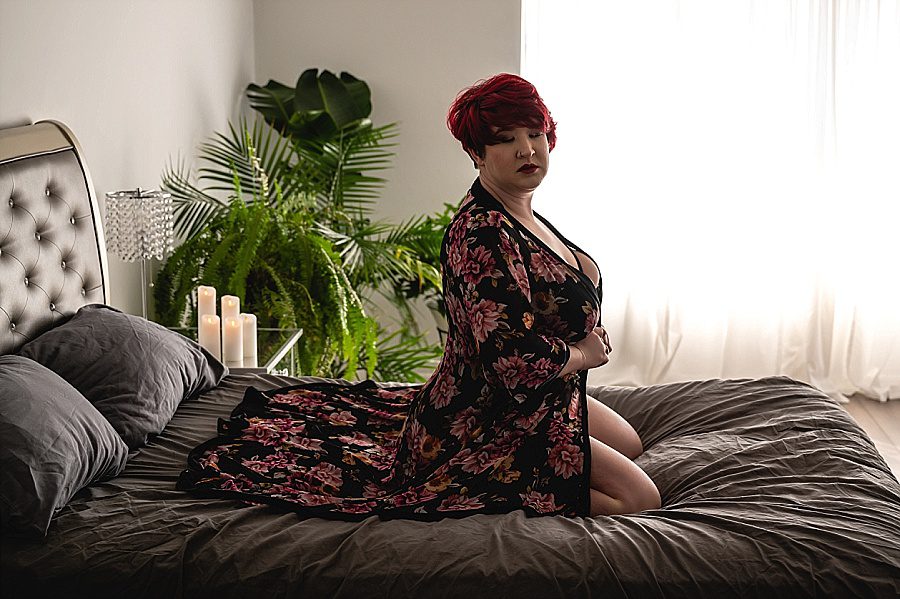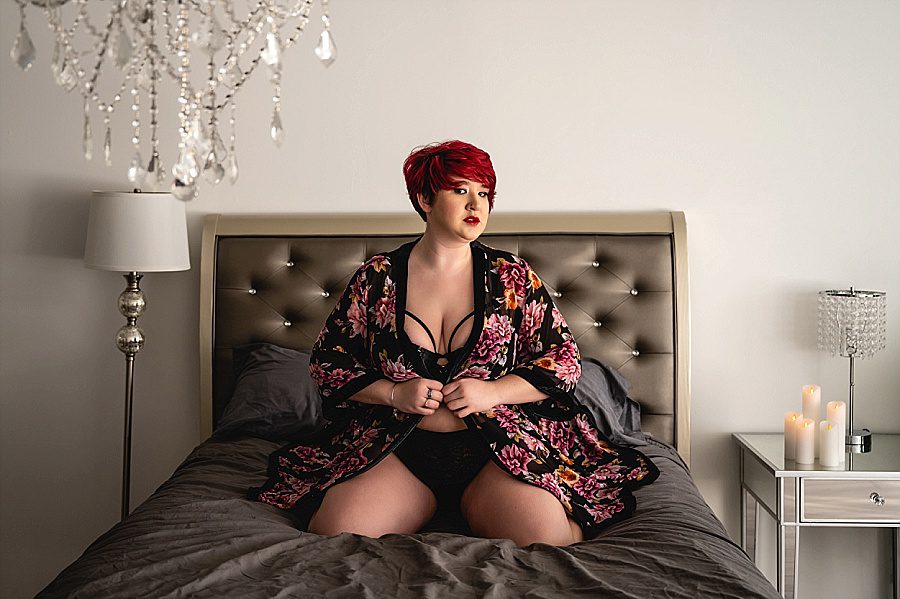 Would you recommend NWI Boudoir to others?
I would 1000% recommend her. She was so nice and made me feel so beautiful. I will be telling everyone who is interested in a shoot to get a hold of her! I appreciate everything she did for me!!!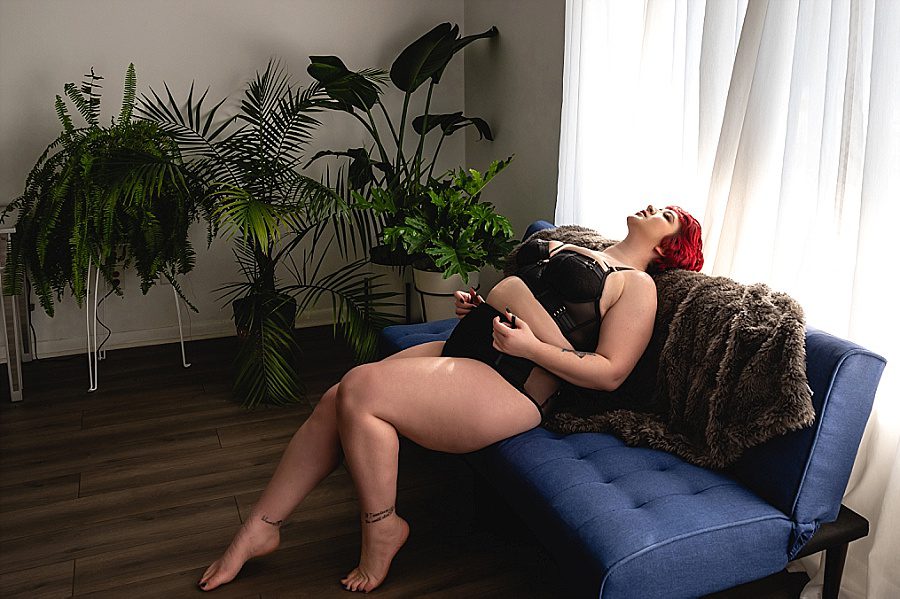 To get more information please fill out the contact form here on the website and an email will be automatically sent to you.