I love this boudoir session! She did all topless and nude photos. Makeup was done by Myra Crawford and hair was by Amanda Sutter.  Be sure to scroll through and read her interview questions.
Why did you choose NWI Boudoir?
I chose NWI Boudoir because I loved the look of the photos I saw. They all had that very sensual, yet classic look that I was hoping to have in my photos.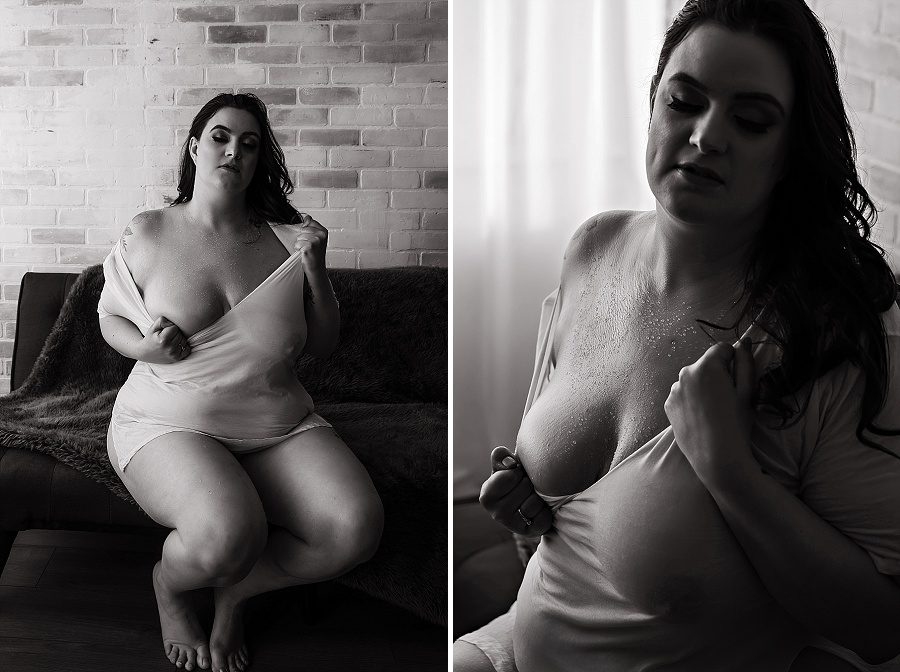 What were you nervous about going in to your session?
I was very nervous about how my perceived flaws would look. Thanks to roller derby, being naked or in my underwear around other people isn't a huge deal to me, but I was worried about how certain poses might shine a spotlight on things about myself I wasn't comfortable with.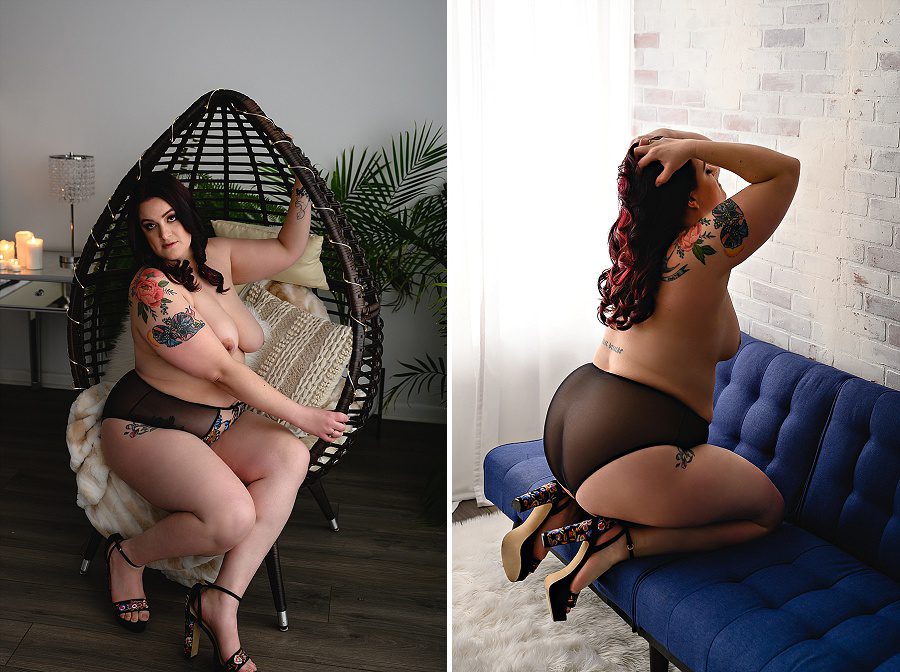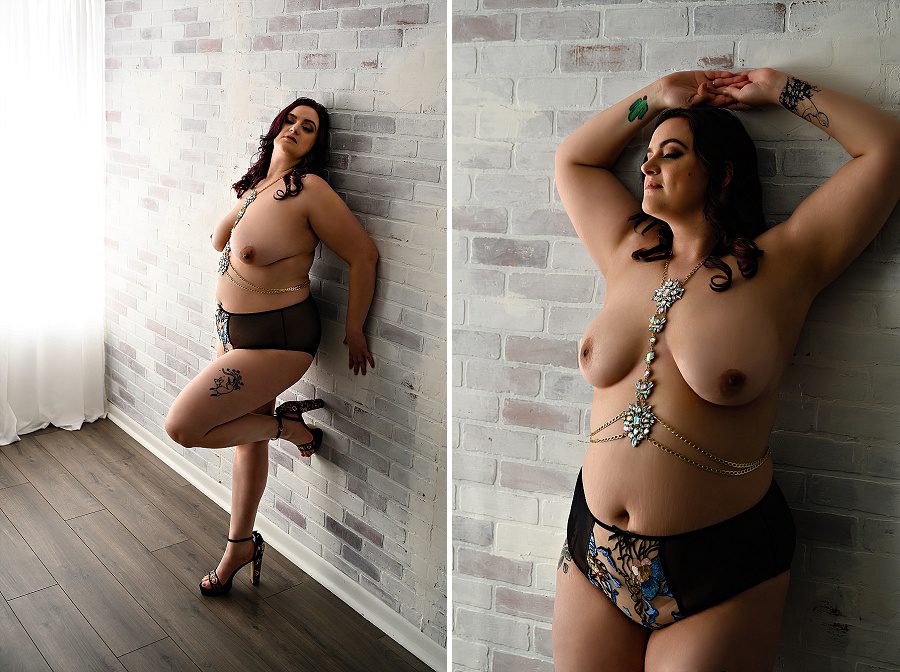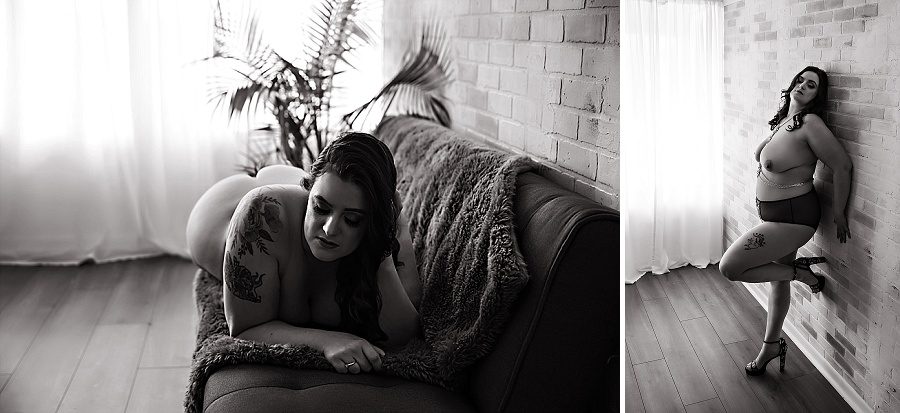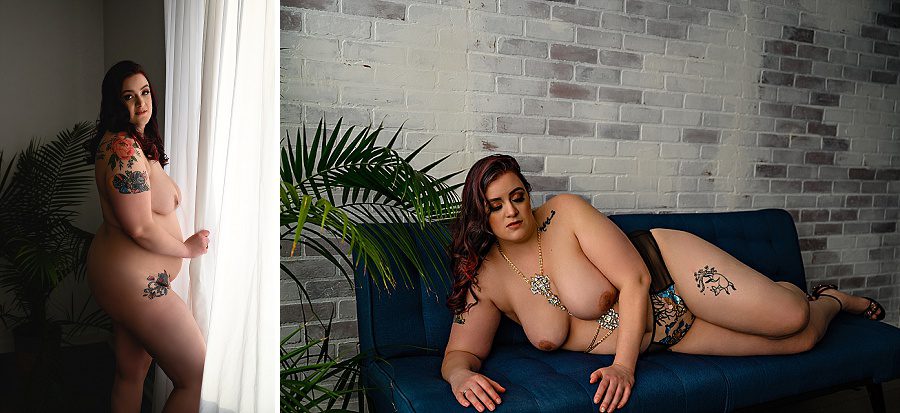 What was your favorite part of the experience?
The hair and make-up! I felt really pampered which helped me get ready for the photos.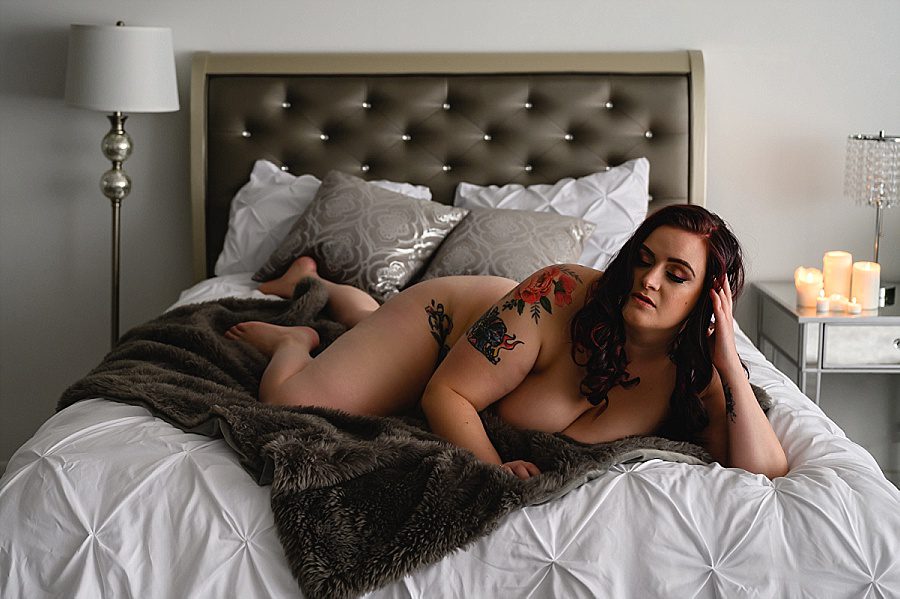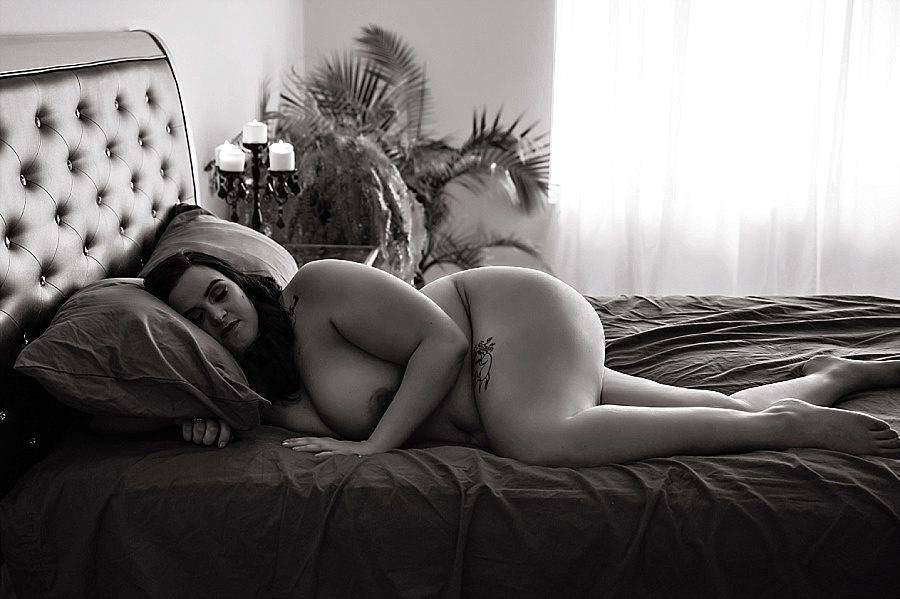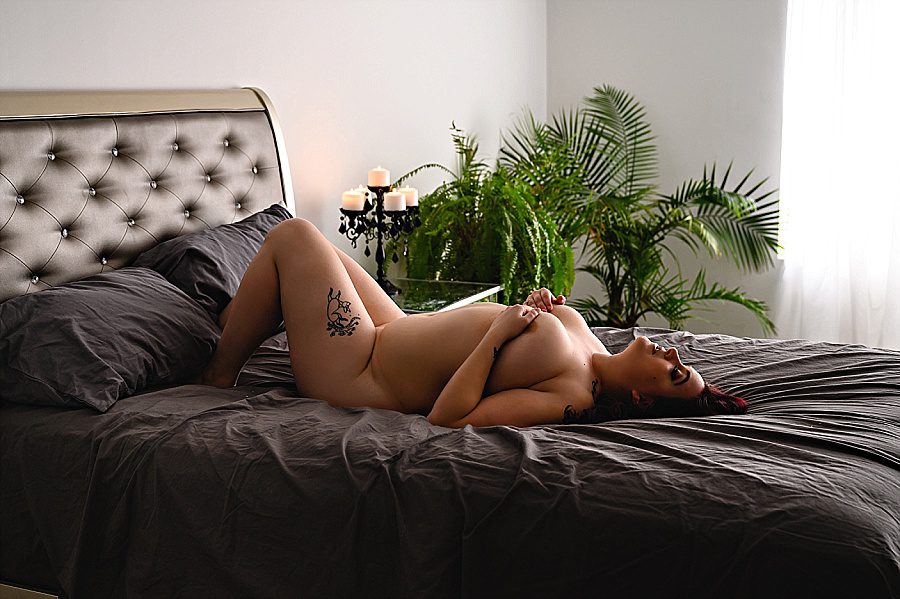 How do you feel now that you've completed your session?
Empowered! And gorgeous. I got to see myself in a different light than I usually do, and I felt so beautiful.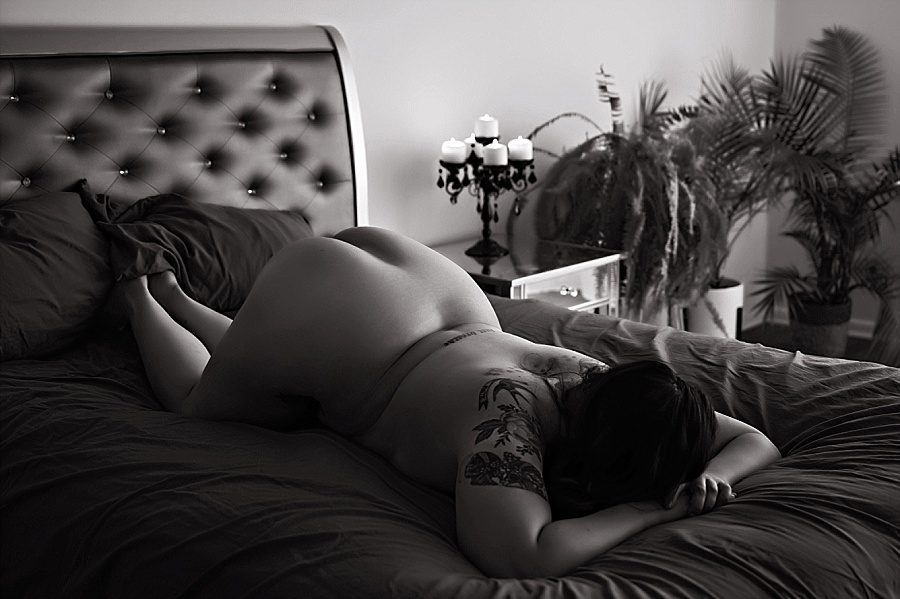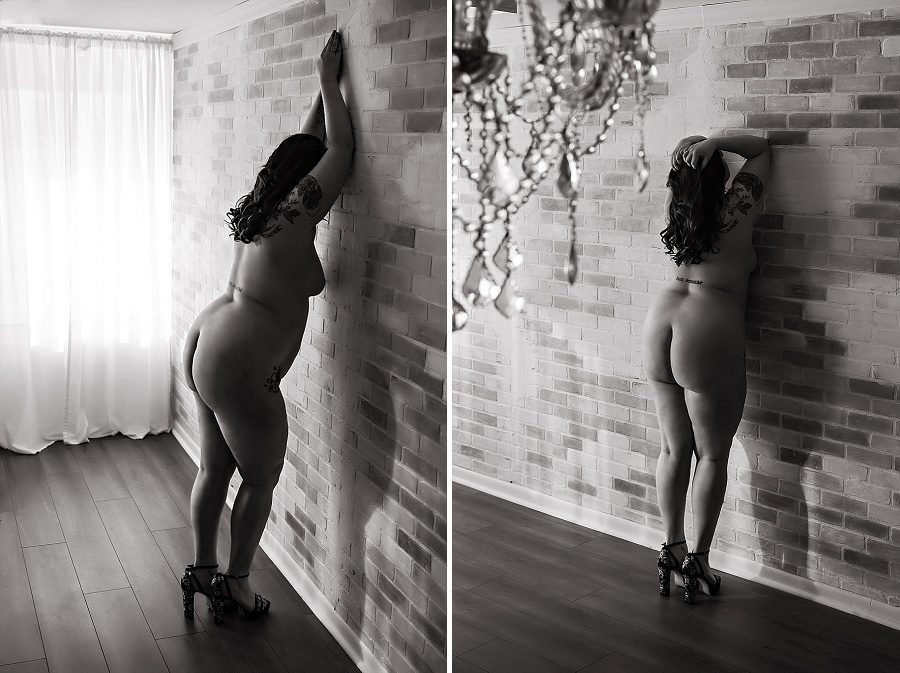 Would you recommend NWI Boudoir to others?
I already have! I've been not so subtly pushing NWI Boudoir to anyone who asks me about my session and I can't wait to share my photos for further proof.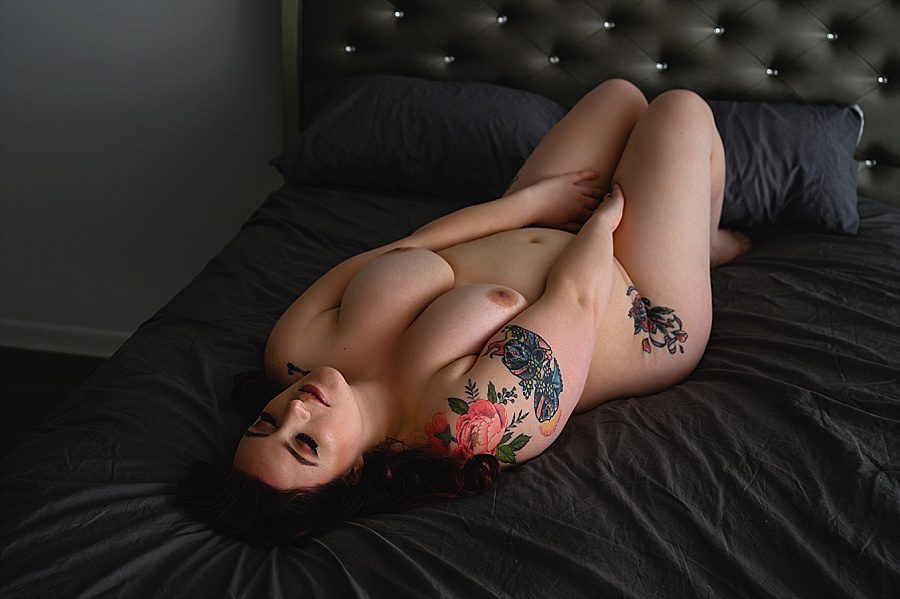 If you would like to learn more about the amazing boudoir sessions offered at our Chesterton Indiana studio, please fill out the contact form here on the website and let's set up a quick phone call.