We had so much fun with this gorgeous babe when she came to the NWI Boudoir Studio for her Boudoir Photo Session.  We of course started out with hair and makeup. Kelly Saulters was the makeup artist and Amanda Sutter was the hair stylist. Since it was nice out we even did a few outdoor photos right behind the studio too! I asked her to answer a few questions about her experience and here is what she had to say, along with my favorite photos from her boudoir session: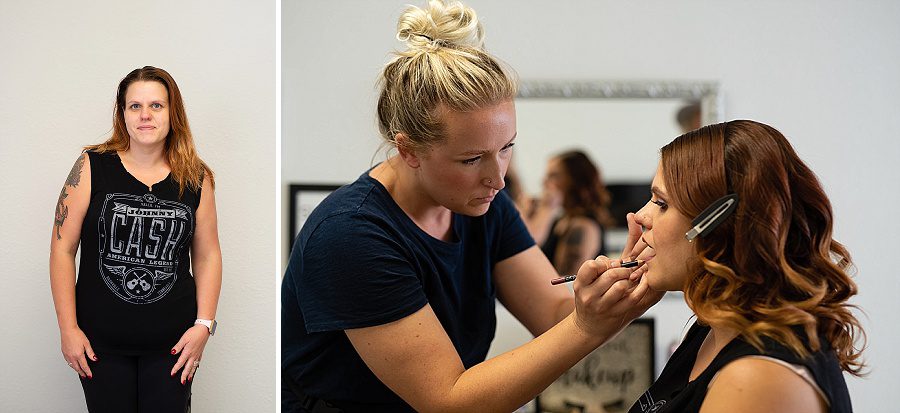 What made your choose NWI Boudoir?
I saw your posting looking for women over 35 willing to sign a release to share the photos and I thought it would be a great opportunity to try something that was completely out of my comfort zone. I had followed you online for a couple of years and loved all your photos and how you portrayed the women that you photographed. I was honored to be one of the women you choose to showcase.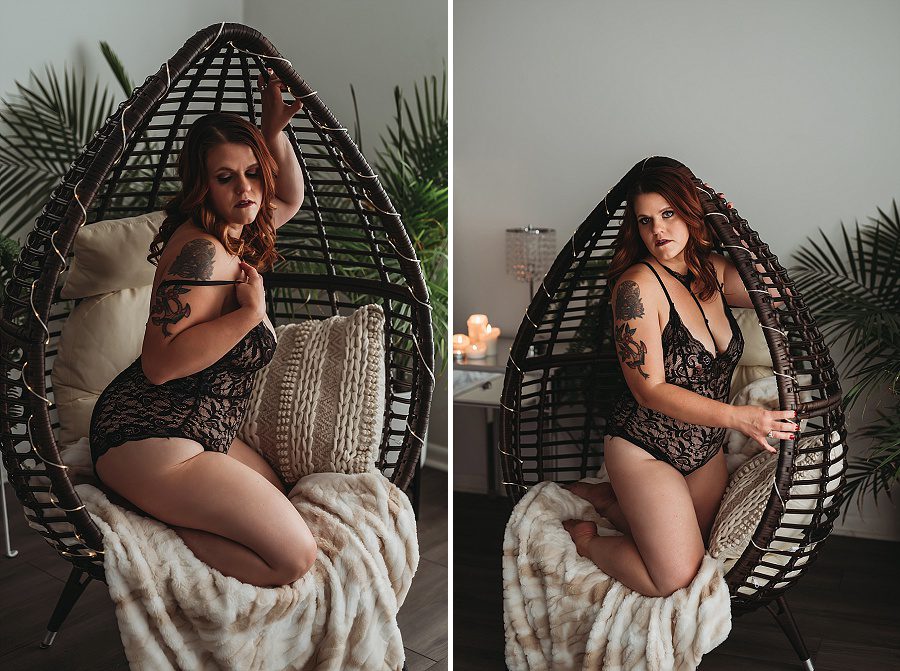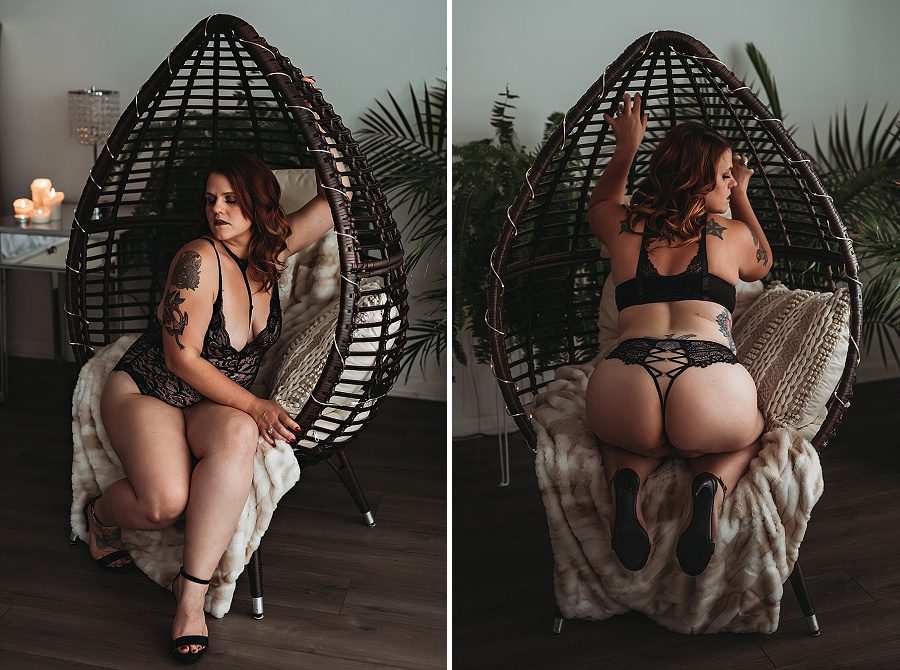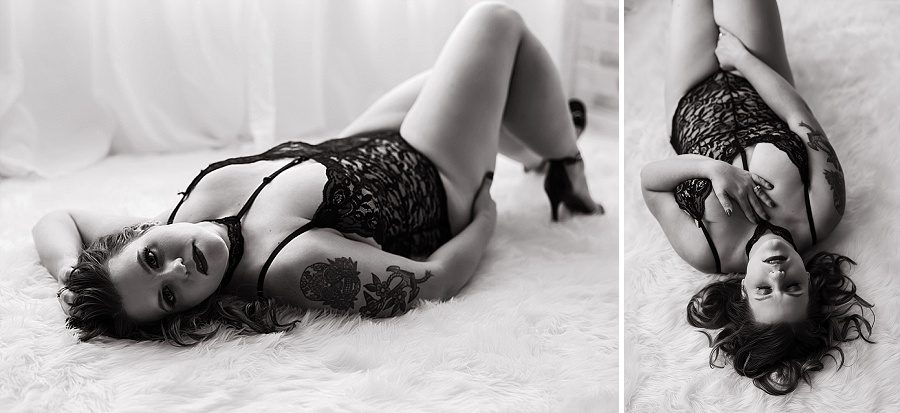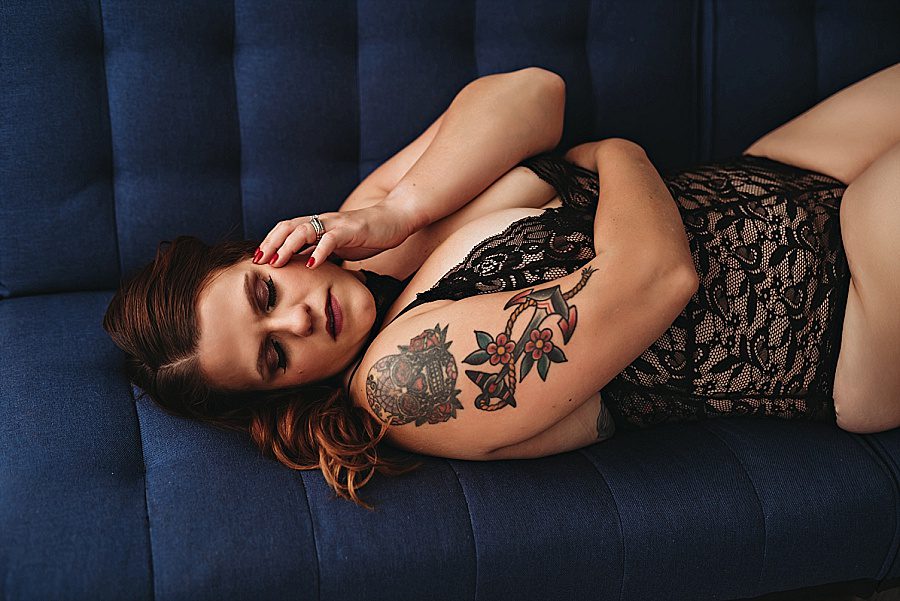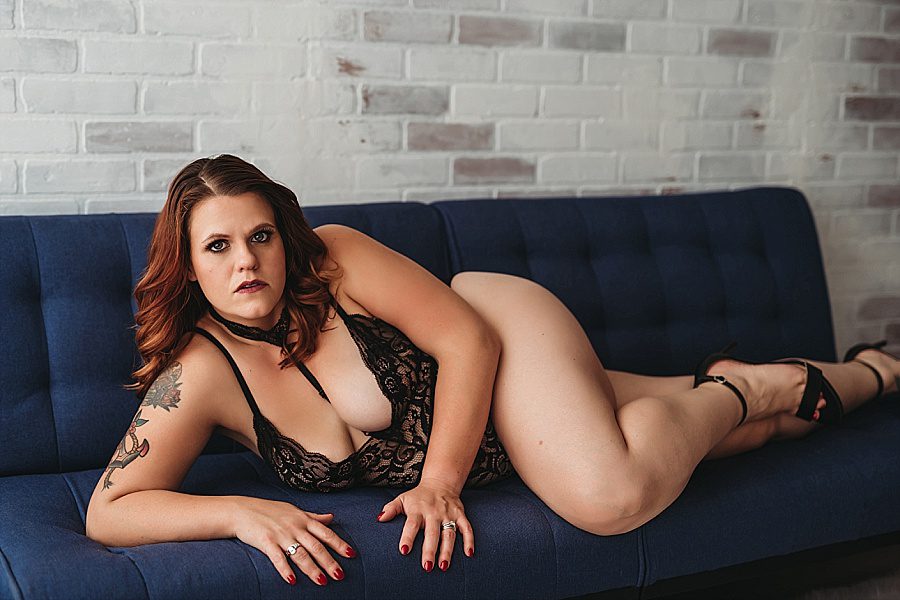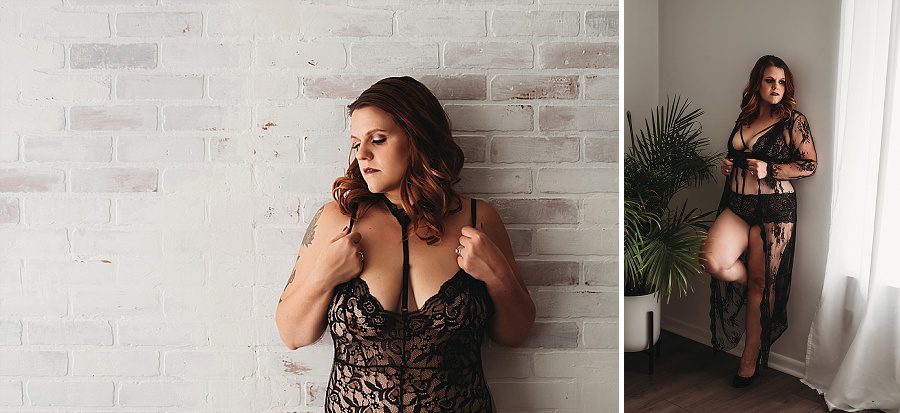 Were you nervous going into your session?
LOL – very nervous, but I had read all of your testimonials from former clients who said you made them feel very comfortable so despite my nervousness I was excited too!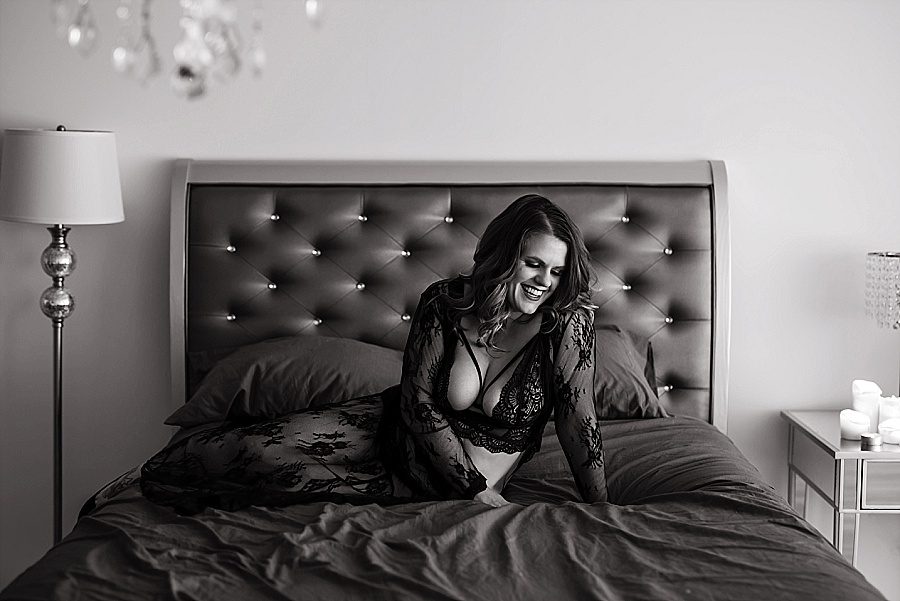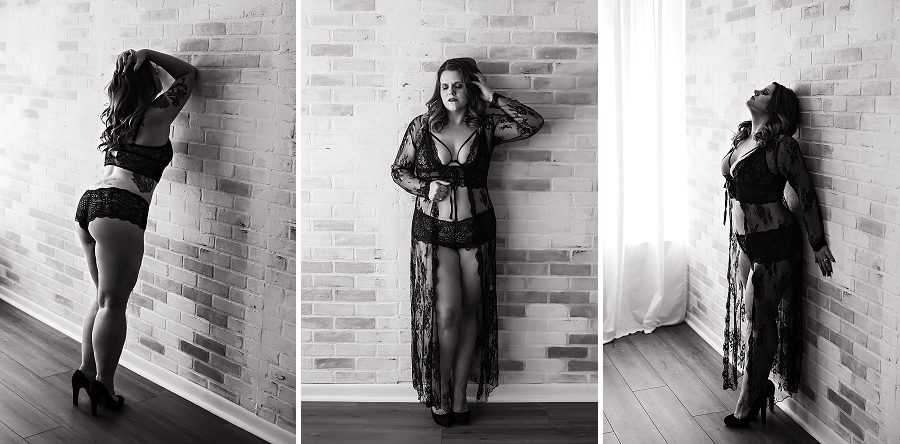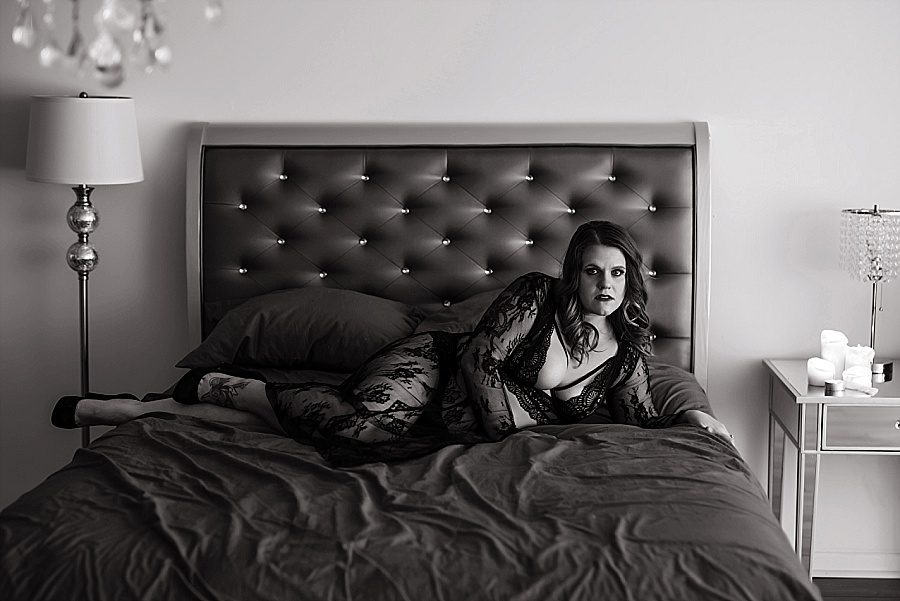 What was your favorite part of the experience?
I would say the entire experience was my favorite! From getting my makeup done beautifully to my amazing hair, down to all the fun I had during the shoot. I loved the variety of clothing that I was able to bring and change into.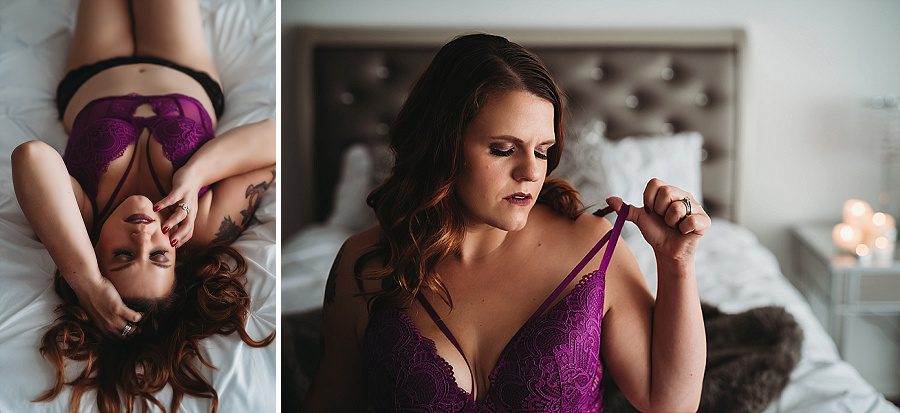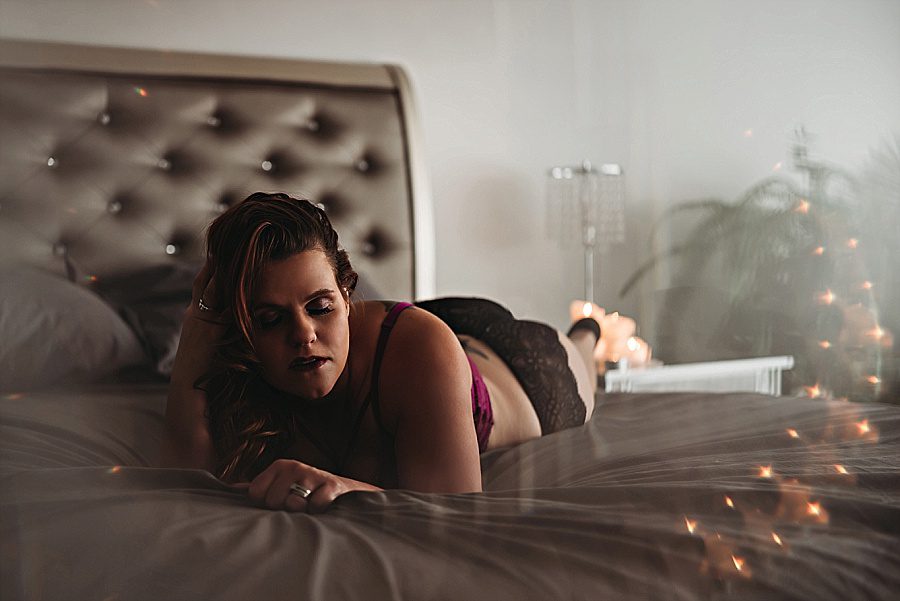 How do you feel now that you completed the session?
I'm very happy to have done it.  Seeing the completed pictures during the viewing was exciting! I absolutely loved every picture!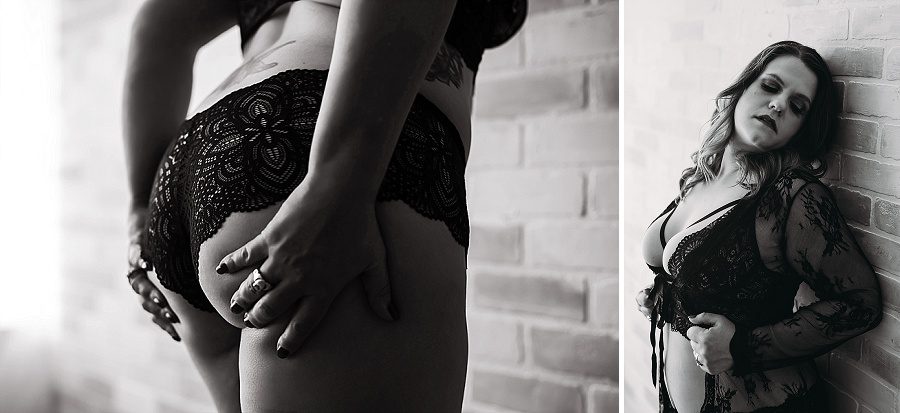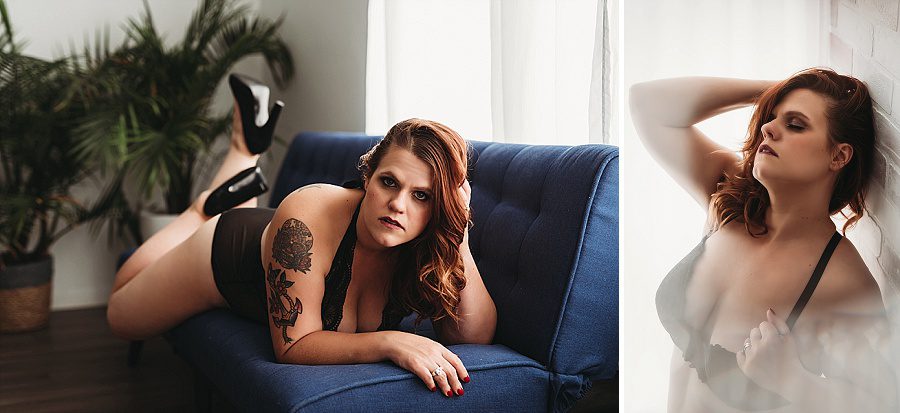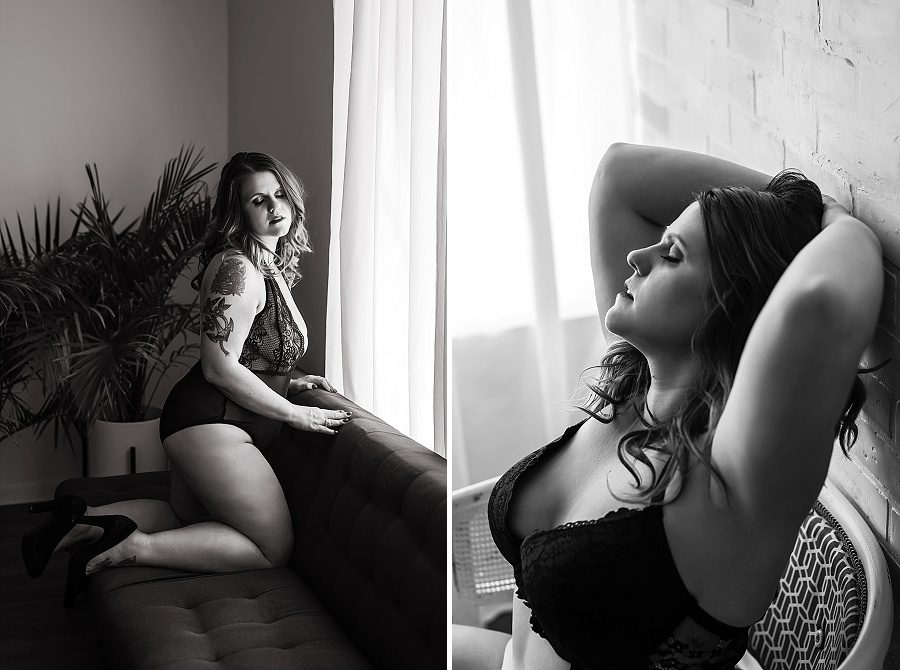 Would you recommend NWI Boudoir to others?
Absolutely! You and your team are an amazing group of women and I'm glad I got to experience that.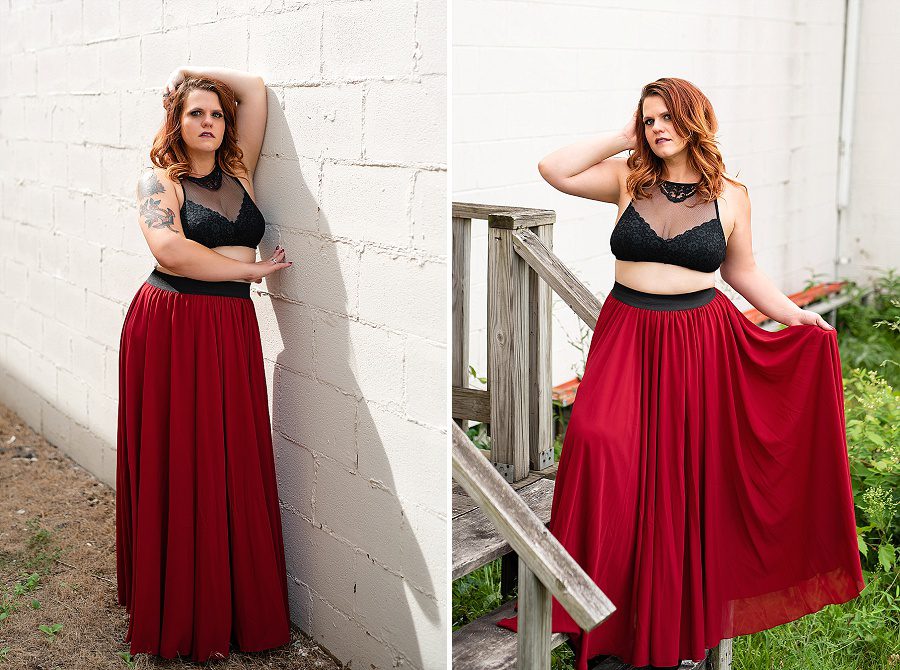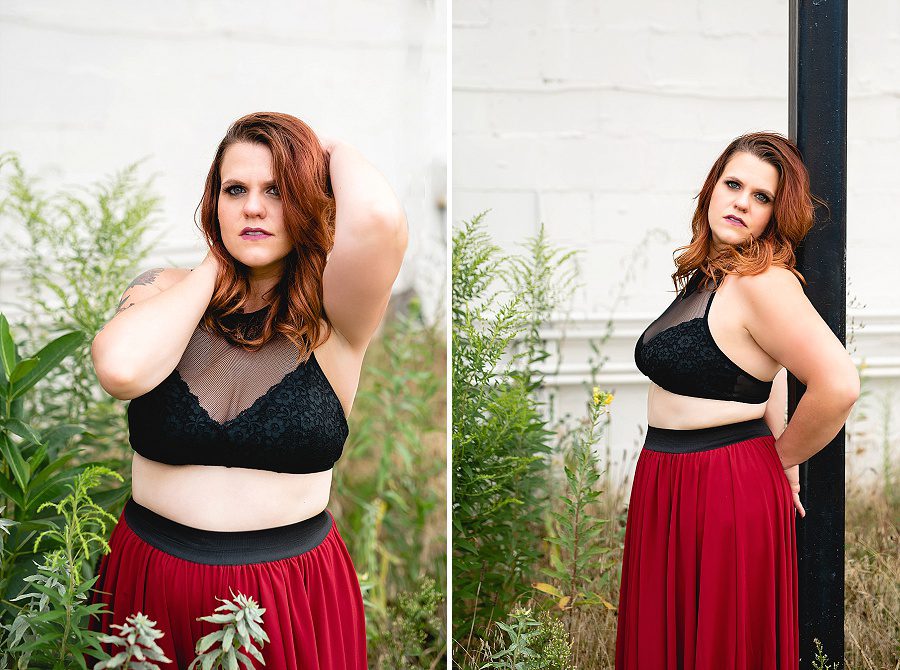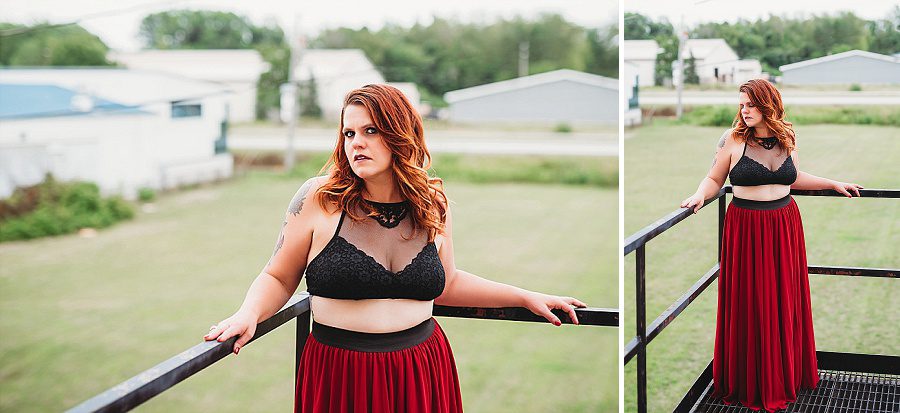 There's still time to book a 2019 portrait session.  Fill out the CONTACT FORM HERE on the website to get more information on the experience offered at the NWI Boudoir Photography studio.