I love that I have been able to photograph women at all stages of their lives. This stunning mother-to-be scheduled a session with me, but then found out she was pregnant, so decided to change her session date to when she would have a baby bump, and do a maternity boudoir photo shoot instead.  It turned out gorgeous and I absolutely adore her photos!  She loved them too and purchased a keepsake photo album.  She has since given birth to her beautiful daughter. Her makeup for her session was done by Morgan Hecht and her hair was styled by Amanda Sutter.  Below are some of my favorite photos from her session as well as a few questions that she answered for me.
Why did you choose NWI Boudoir?
I chose NWI Boudoir because I had a lot of recommendations and referrals from past clients. I follow their Facebook, Facebook VIP Group, and Instagram so I have seen a lot of Stephanie's work and it's always beautiful.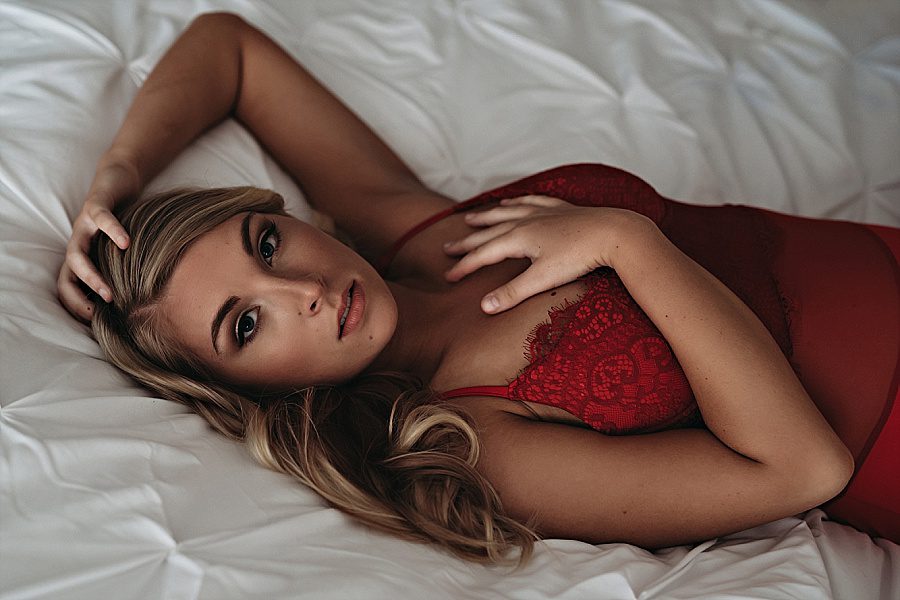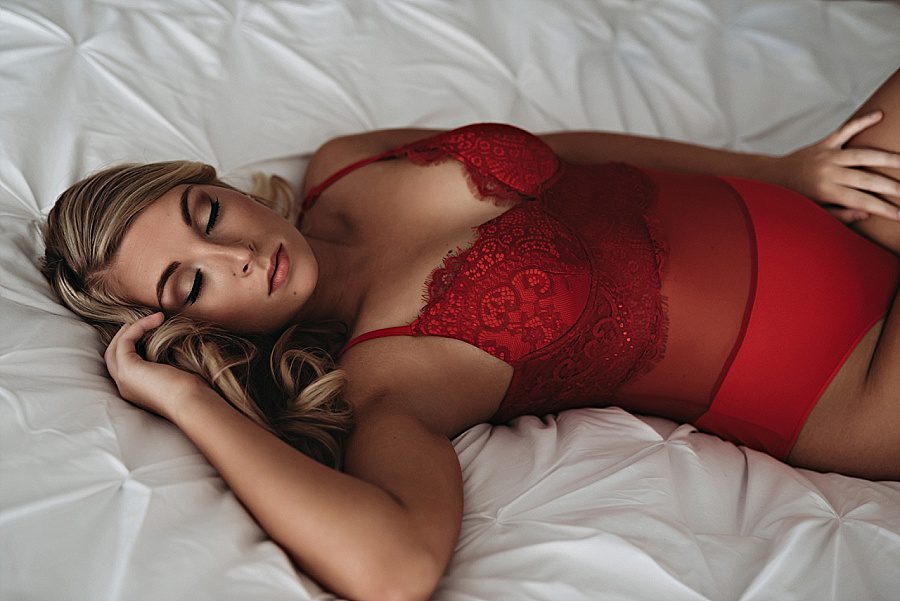 Were you nervous before your session?
YES 1,000%
I bought my session in the black Friday sale in 2018.  I was so excited and had every intention on giving them to my boyfriend as a birthday present. Shortly after I booked my session with Stephanie I found out I was pregnant. I sent Stephanie an email explaining the situation and how I was thinking about just canceling my session all together. Stephanie assured me that they would look amazing and I would love them no matter what. We pushed my session back closer to my due date so we could do "maternity" boudoir photos. Throughout the whole session I was comfortable and having fun, and I wasn't nervous like I expected to be.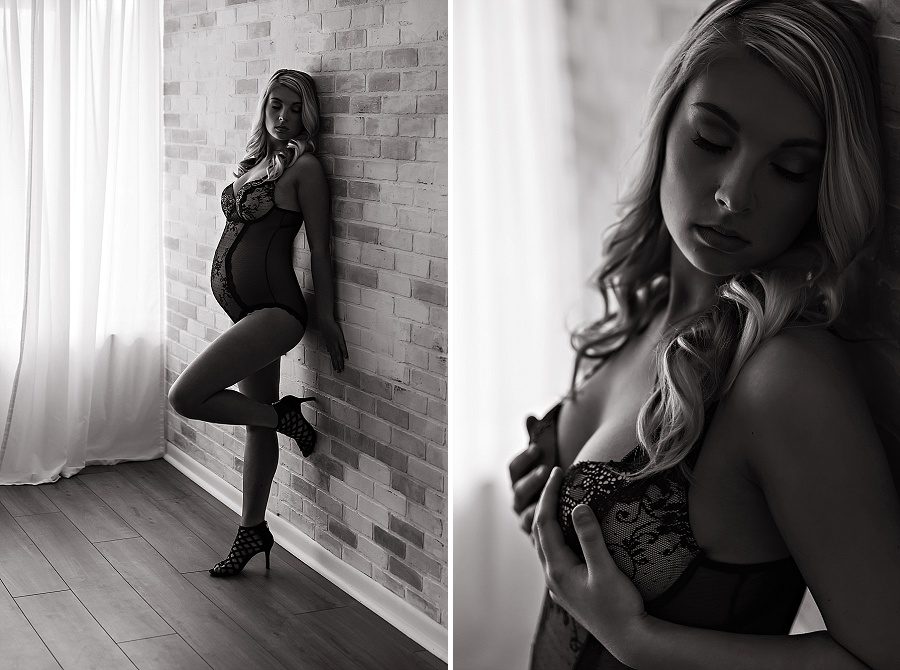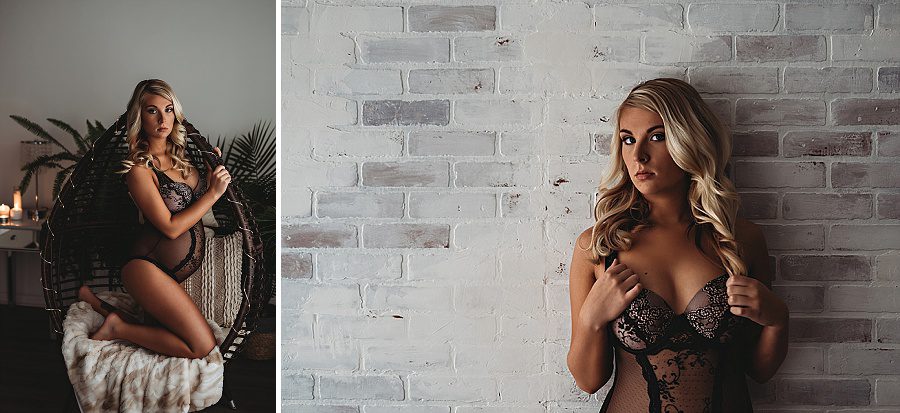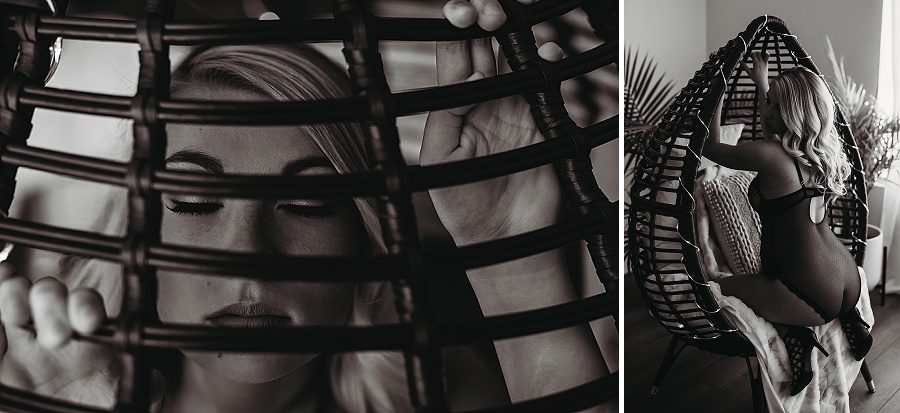 What was your favorite part of the experience?
My favorite part of the experience was getting the pictures back and seeing my body in a different way than many boudoir pictures are taken. It gave me confidence and made me feel even more beautiful.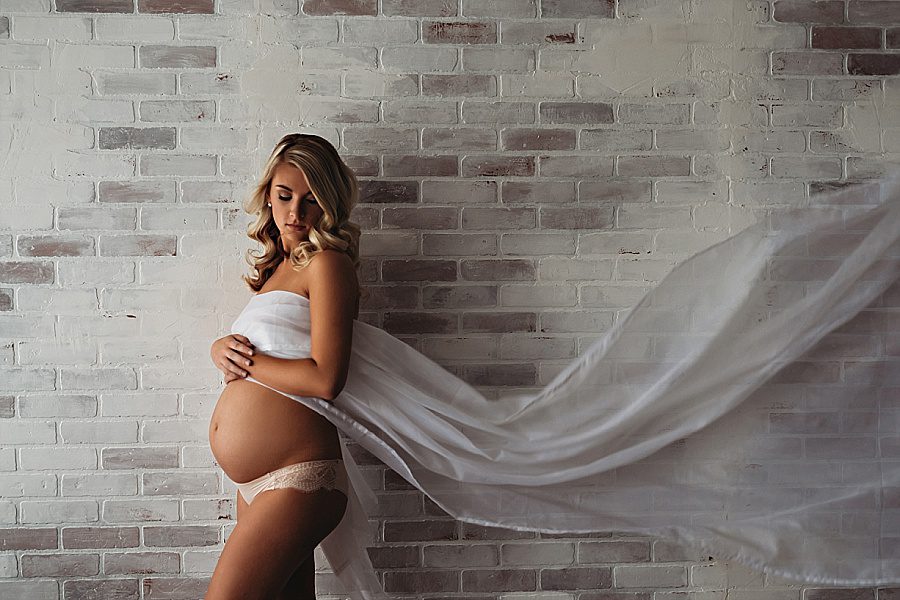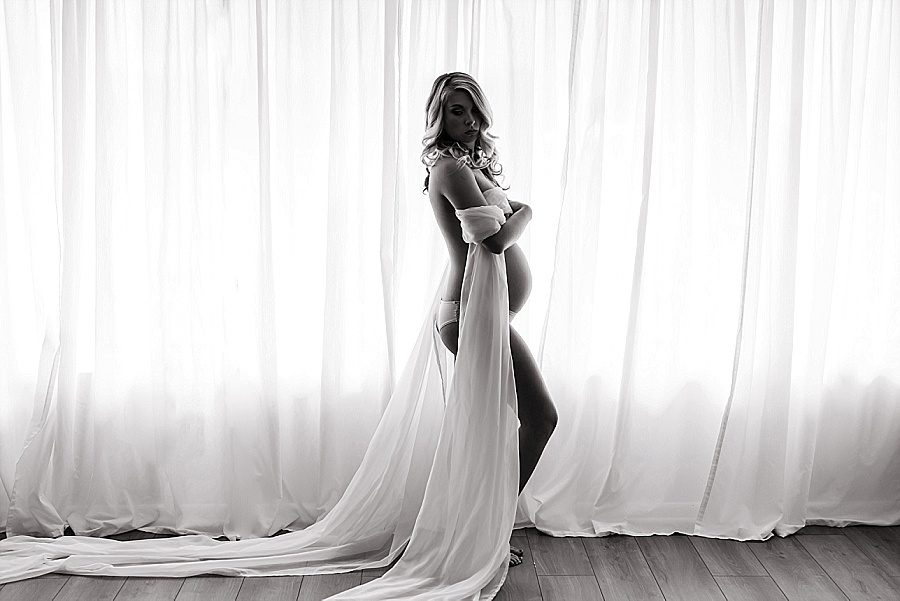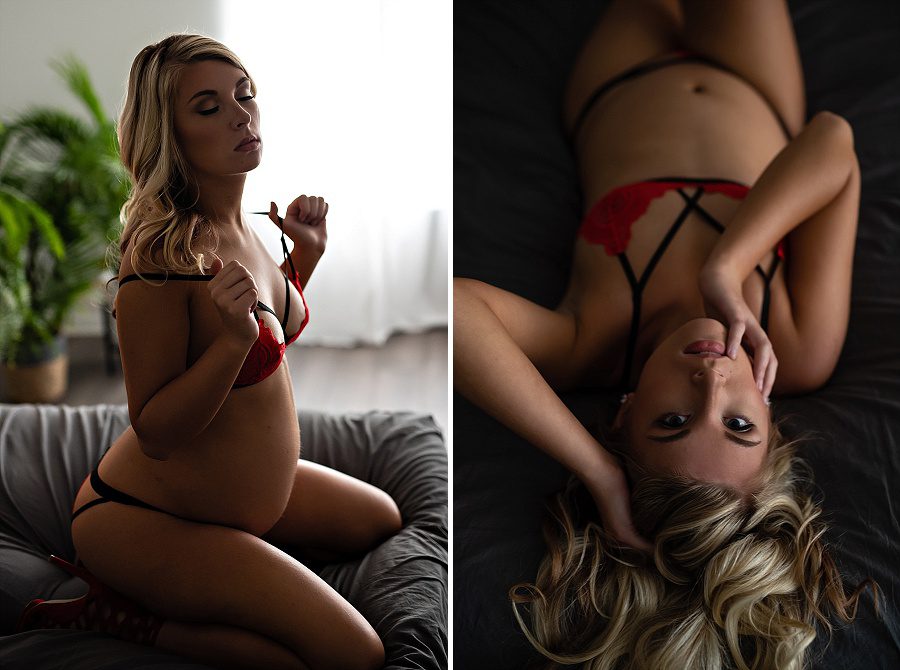 How do you feel now that you have completed your session?
Since I have completed my session I've given birth and have a perfect healthy little baby girl. Being able to have these pictures while I was pregnant is something that I'm so thankful I decided to go through with and will definitely be scheduling in the future to do another session!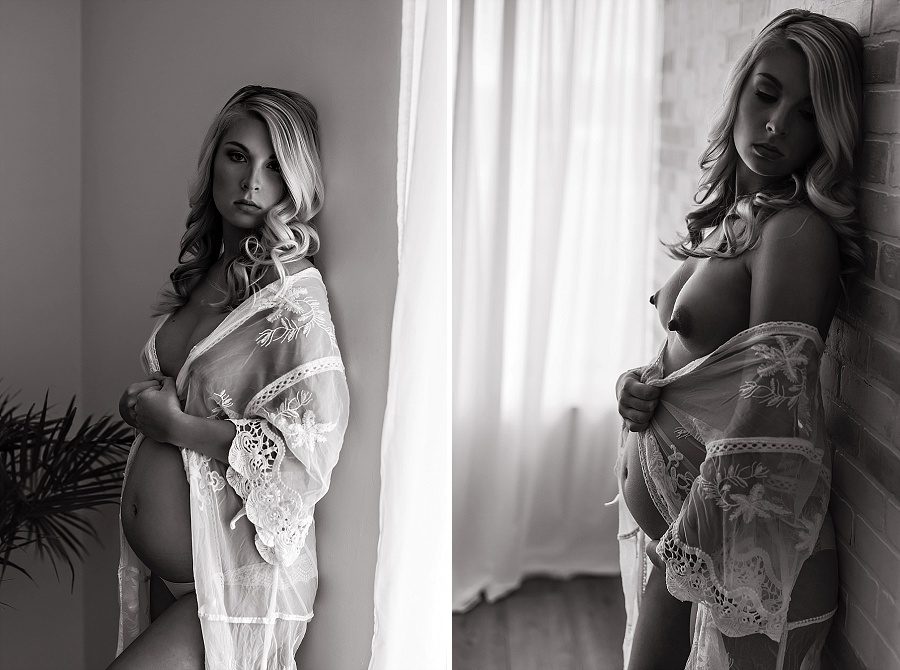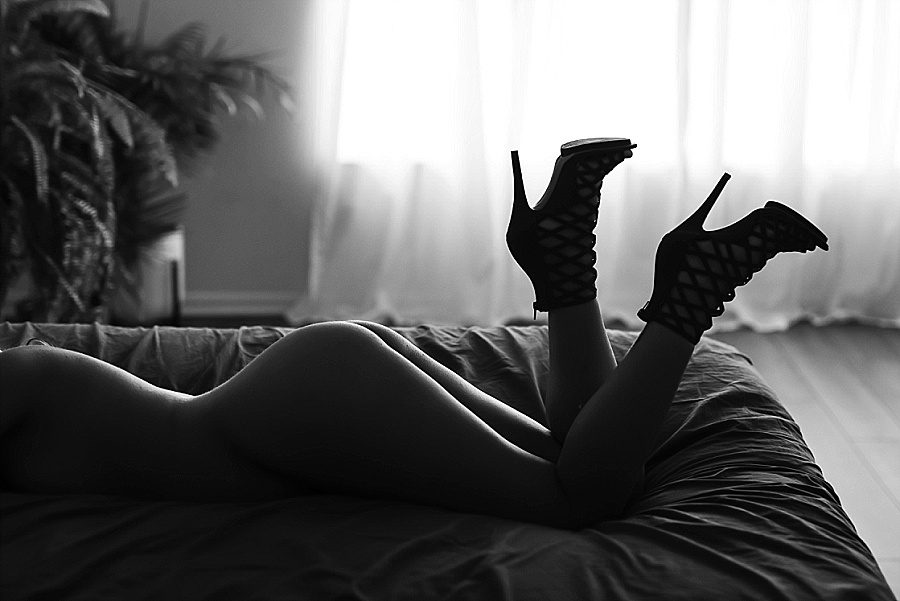 Would you recommend NWI Boudoir to others?
Yes! Do it for yourself. Having these pictures is something you can look back on in the future! You wont regret it!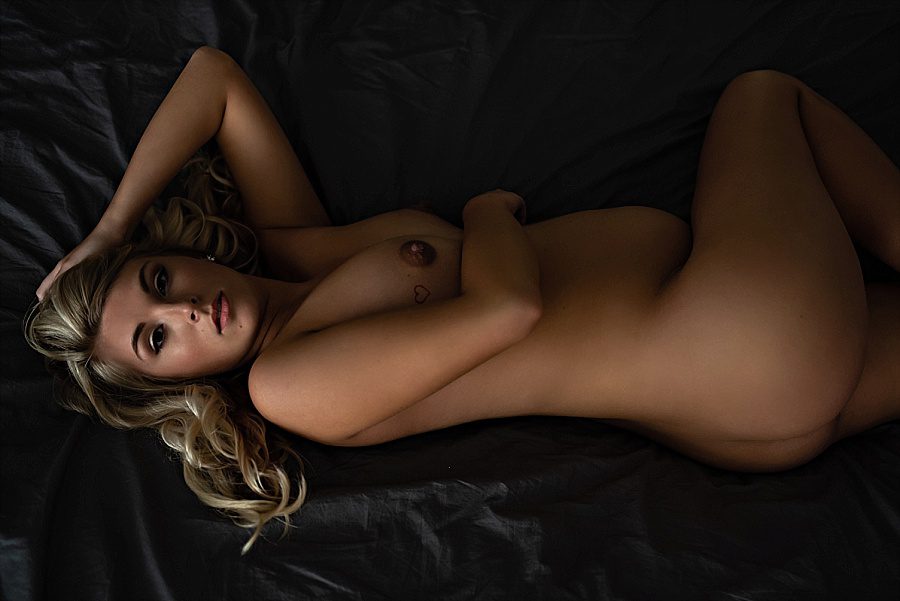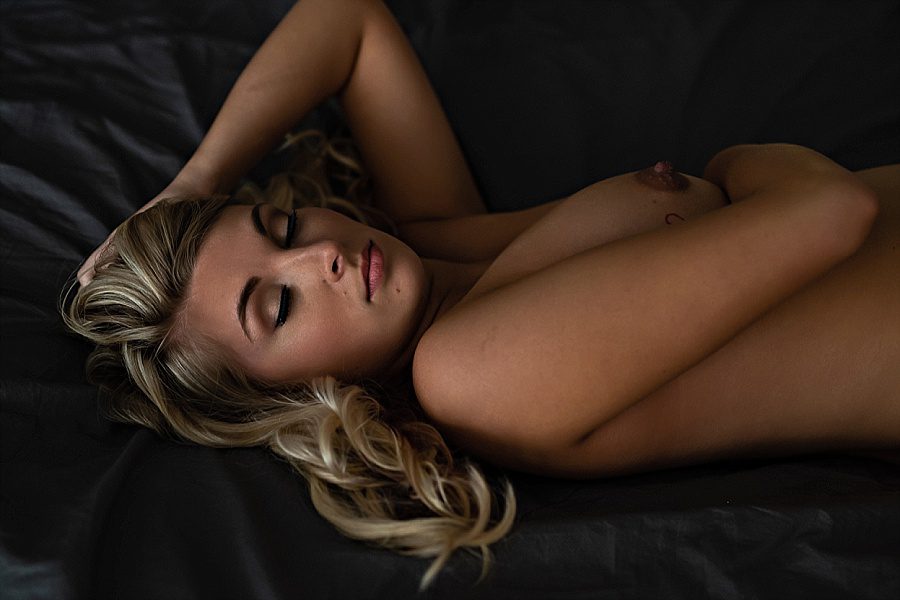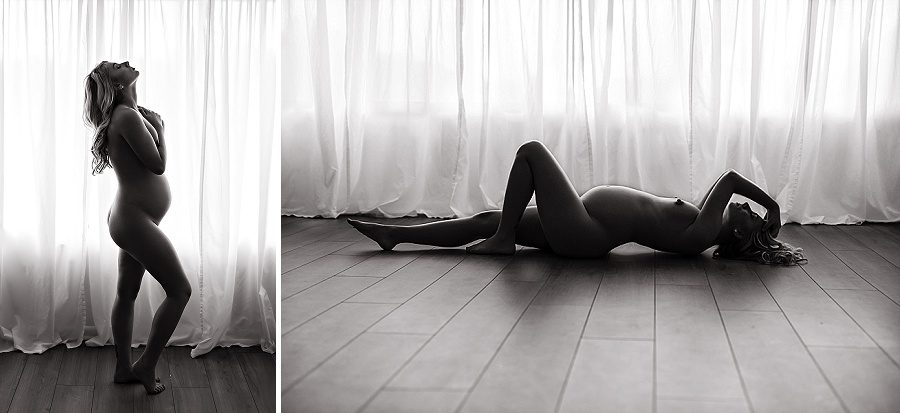 If you would like to get more information about a maternity boudoir photo session, or any type of boudoir session, please fill out the contact form here on the website.