This gorgeous lady was in the studio today for her Reveal and Ordering Appointment.  She brought her good friend along with her, who had also come to her session. (Her friend will be having her own boudoir portrait session this August). They were so excited to see her photos and were blown away by the slide show of my favorites.  She had a difficult time narrowing them down to her "must haves" and ultimately opted to purchase the Sexy Collection which includes 30 images in our gorgeous couture collection photo album with matching box. The Sexy Collection also includes ALL of the full size edited digital images on a heart shaped usb with a print release.  That way she gets to enjoy ALL of her stunning photos, and have a beautiful, high quality keepsake album with her faves.  I'm sharing a few of my favorites below plus sharing her answers to my questions about her experience at the NWI Boudoir Studio.
Makeup by Morgan Hecht and Hair by Amanda Sutter
Why did you choose NWI Boudoir?
"I chose NWI Boudoir because the pictures looked amazing! I met Stephanie at a bridal show and she just seemed so personable."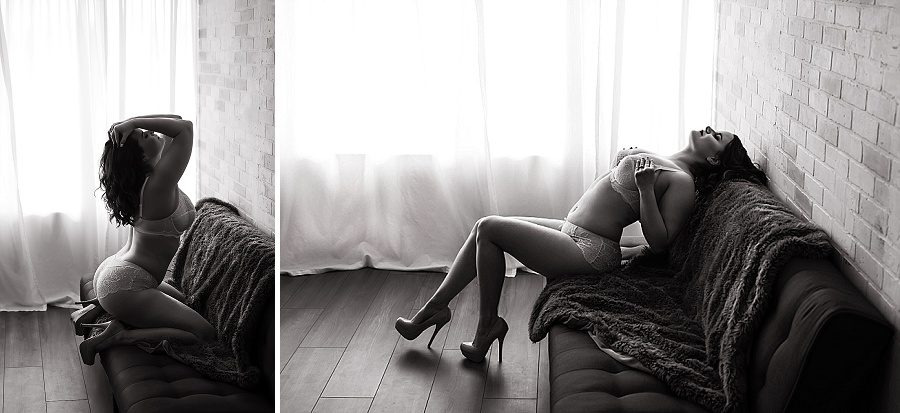 Were you nervous going in to your session?
"I was a little nervous going in! I definitely hadn't done anything like this before."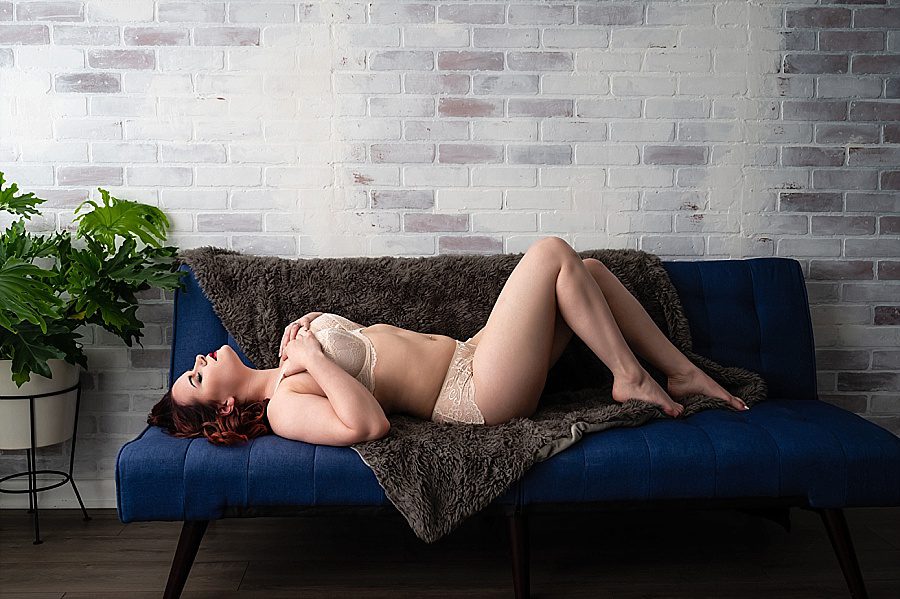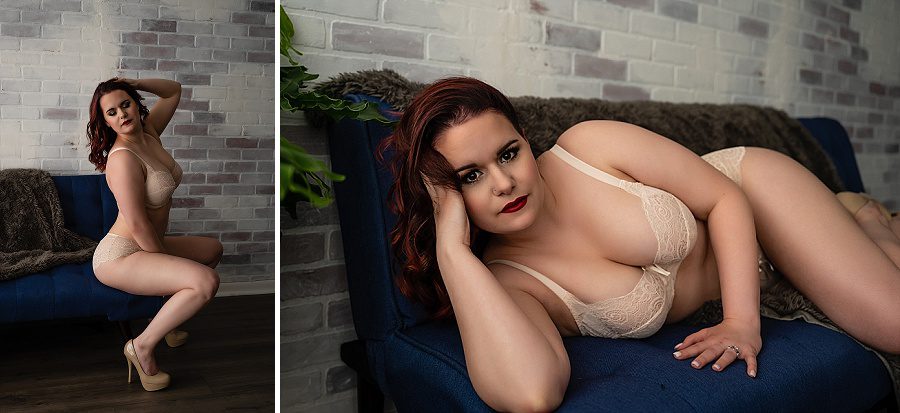 What was your favorite part of the experience?
"My favorite part was actually taking the pictures! It was a really fun experience and Stephanie made me feel beautiful, sexy, and comfortable with myself."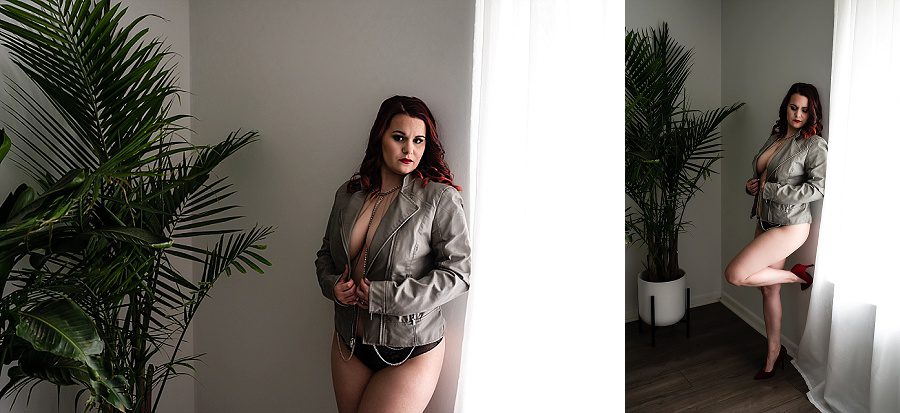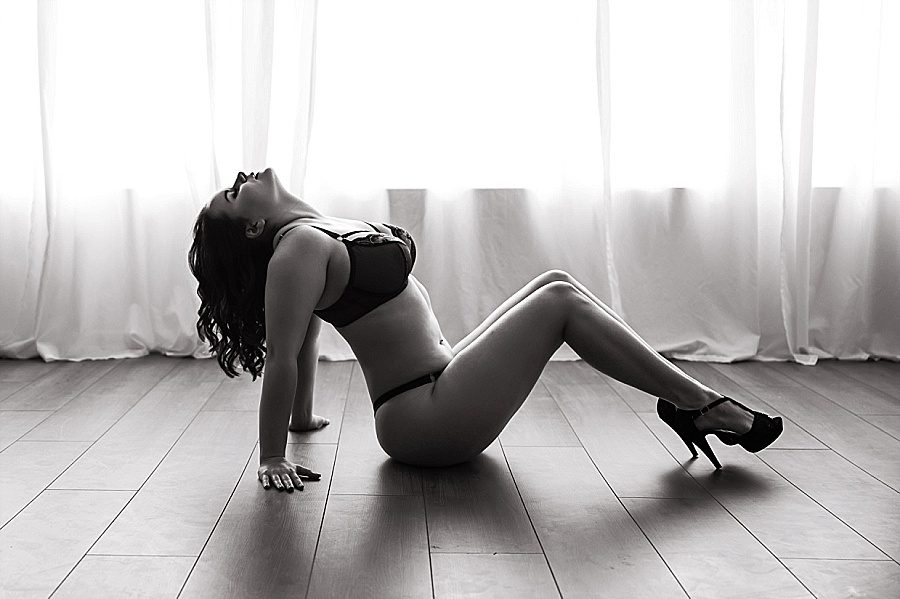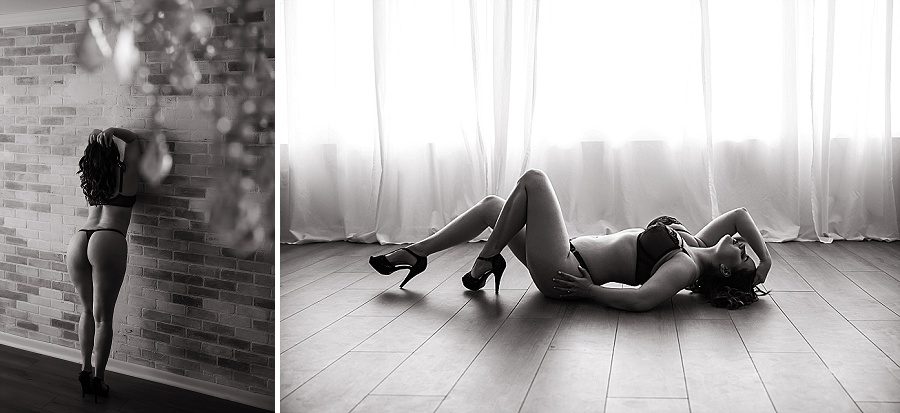 How do you feel now that you have completed your session?
"I feel like a new person! I've never been this confident in my own skin before."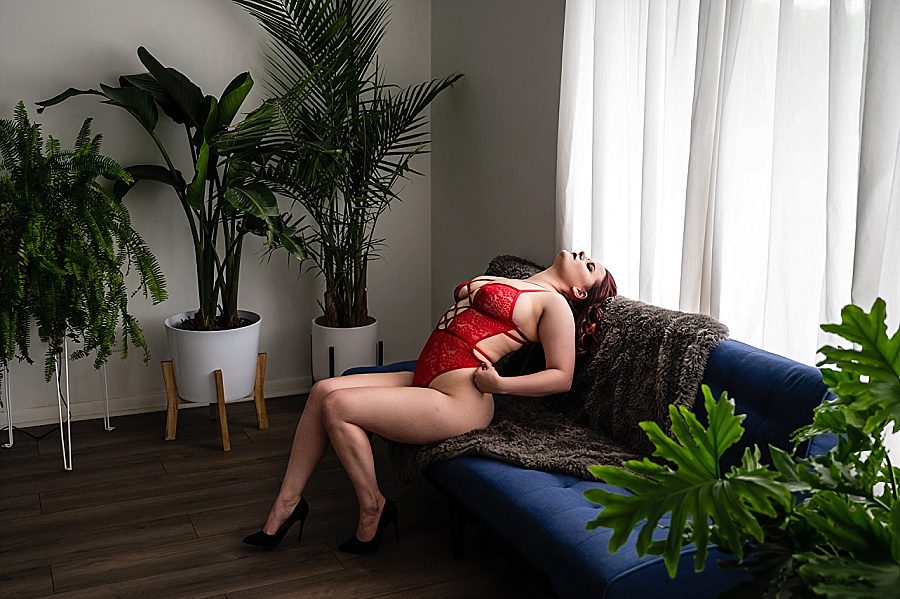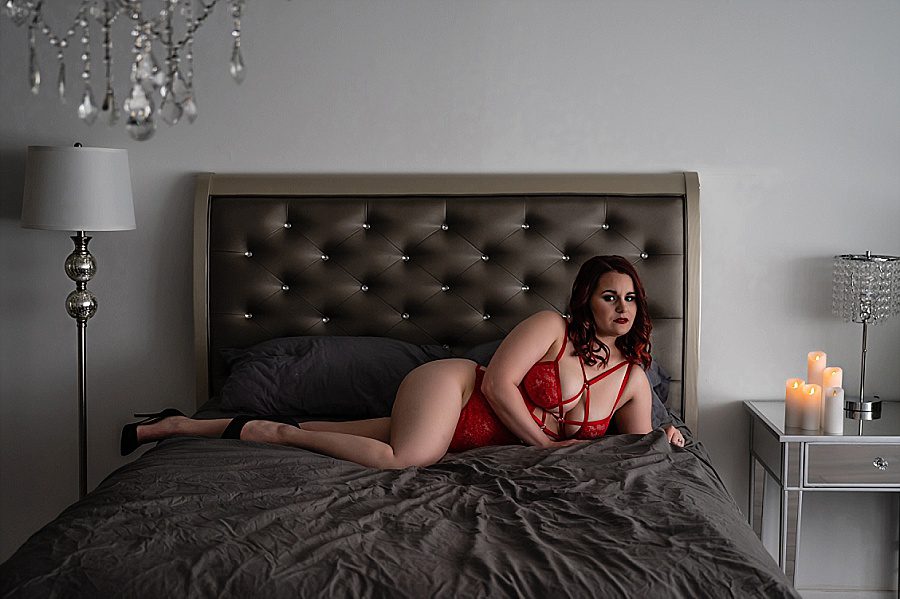 Would you recommend NWI Boudoir to others?
"I would recommend that everyone do a boudoir session with Stephanie! This was an amazing boost just when I needed it! I feel so beautiful and confident now that I did this!"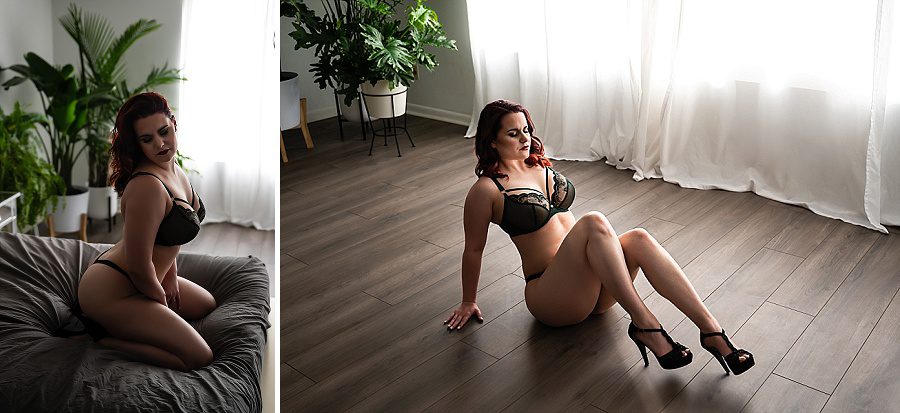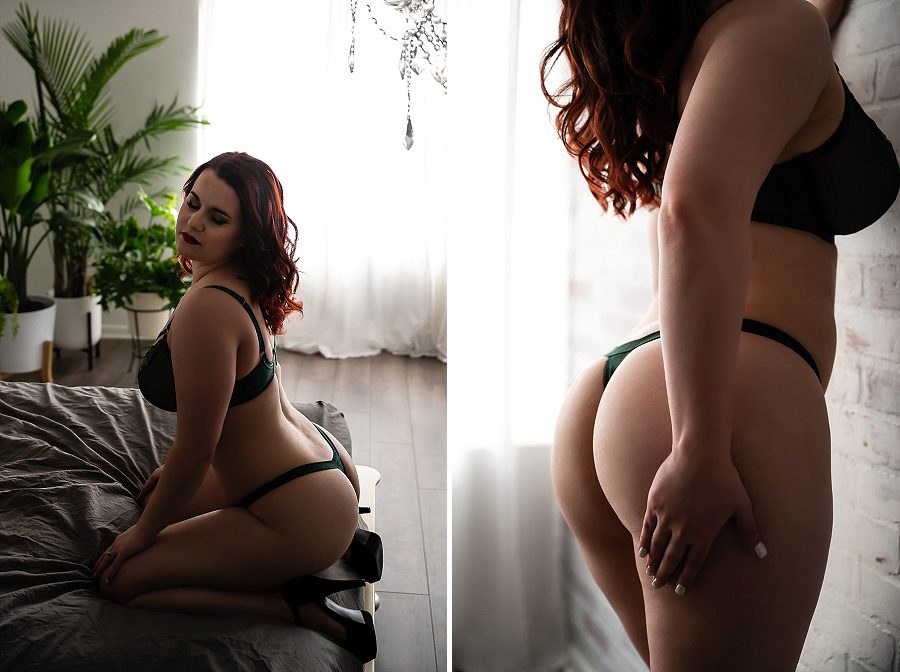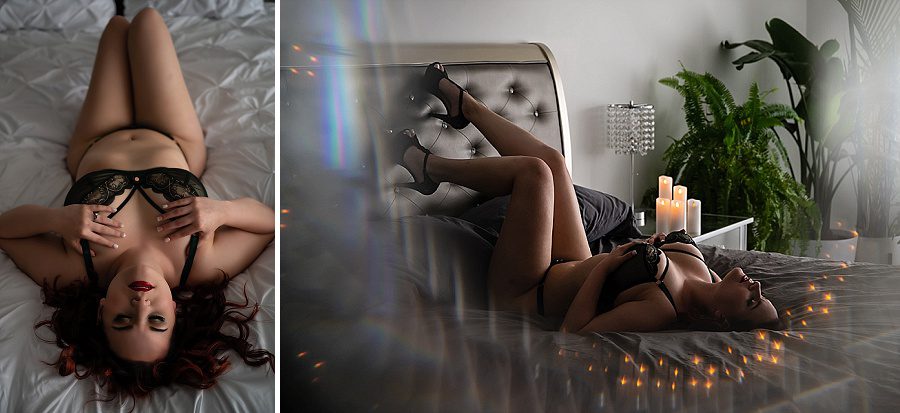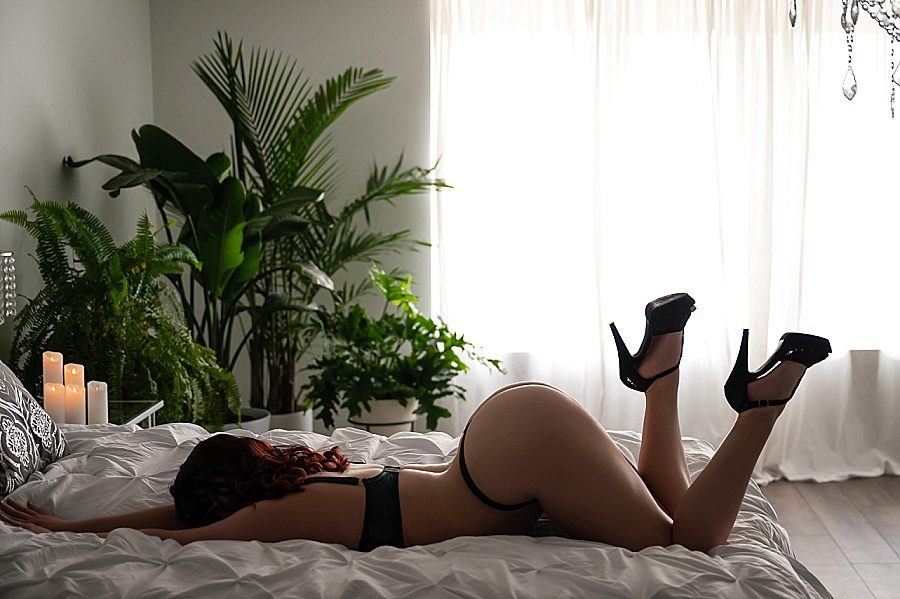 If you would like to receive more information on the boudoir photography sessions offered at our studio, please fill out the contact form here on the website.