This boudoir session turned out perfect.  How lucky is she that she works at a store that sells lingerie! Her makeup was done by Hannah Kitchen and her hair was styled by Amanda Sutter. Her husband is going love the gorgeous glass box with several of her favorite photos! Read her answers to my questions about her experience when you are scrolling through.
What made you choose NWI Boudoir?
I've been following Stephanie on Instagram for years! I finally built up the courage to schedule a shoot.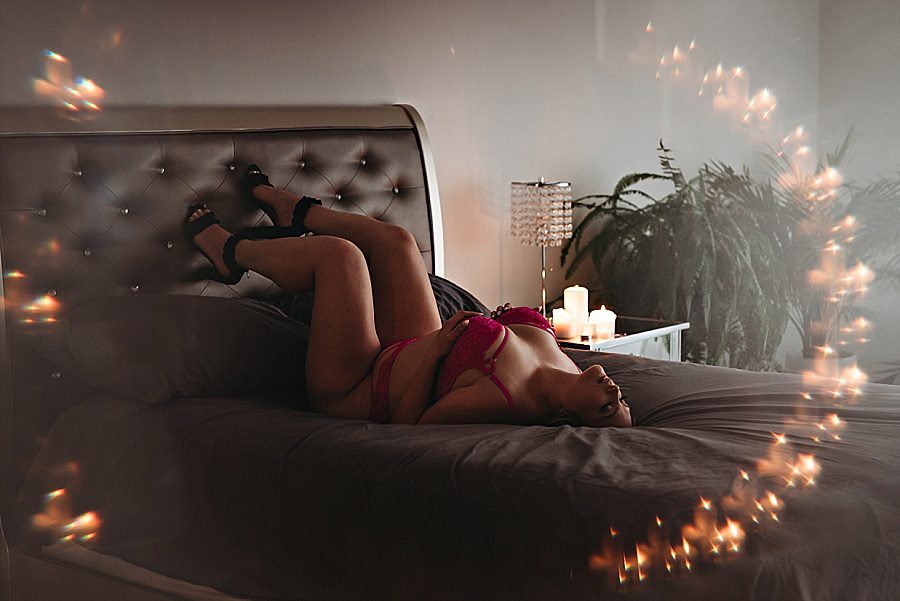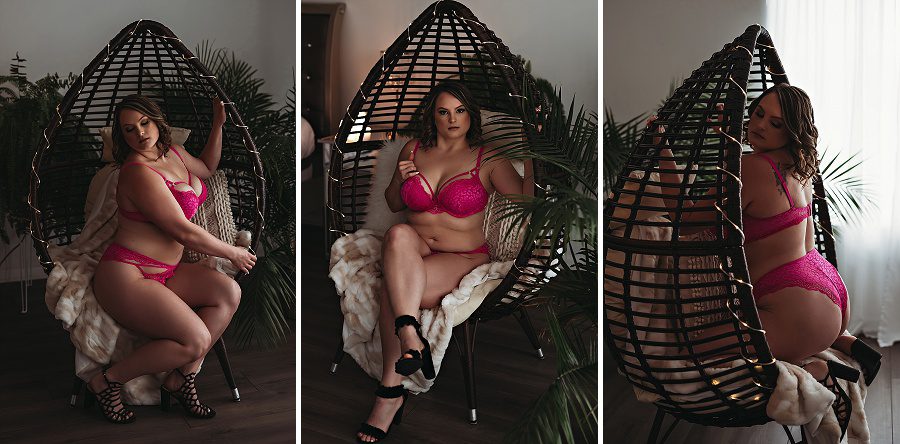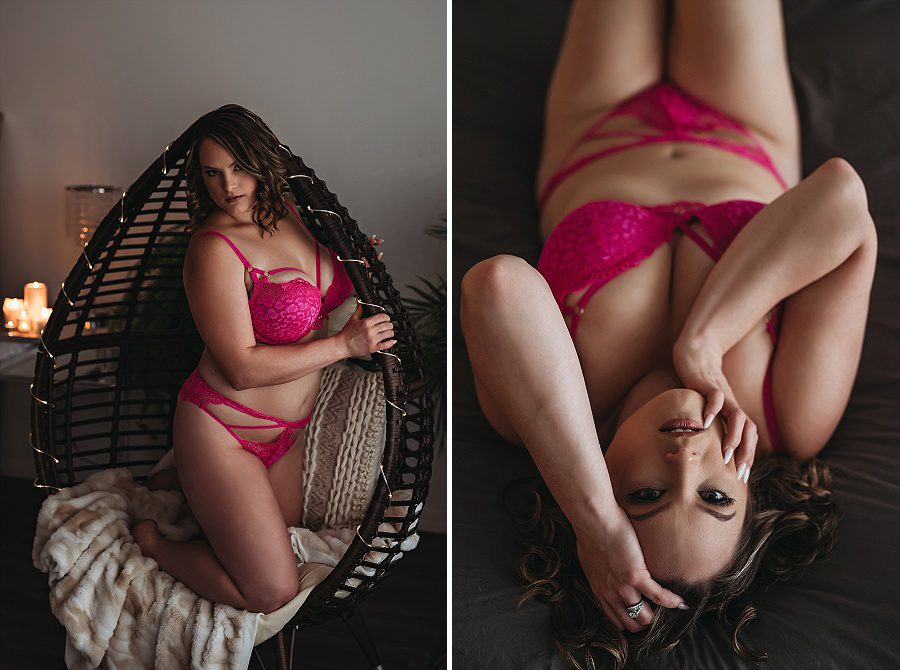 Were you nervous going into your session?
I was nervous until I saw how beautiful my hair and makeup looked! After that, I knew my photos would look amazing.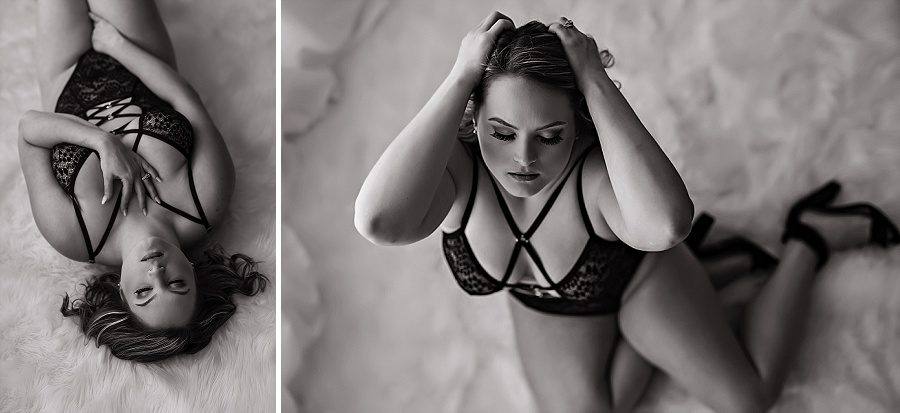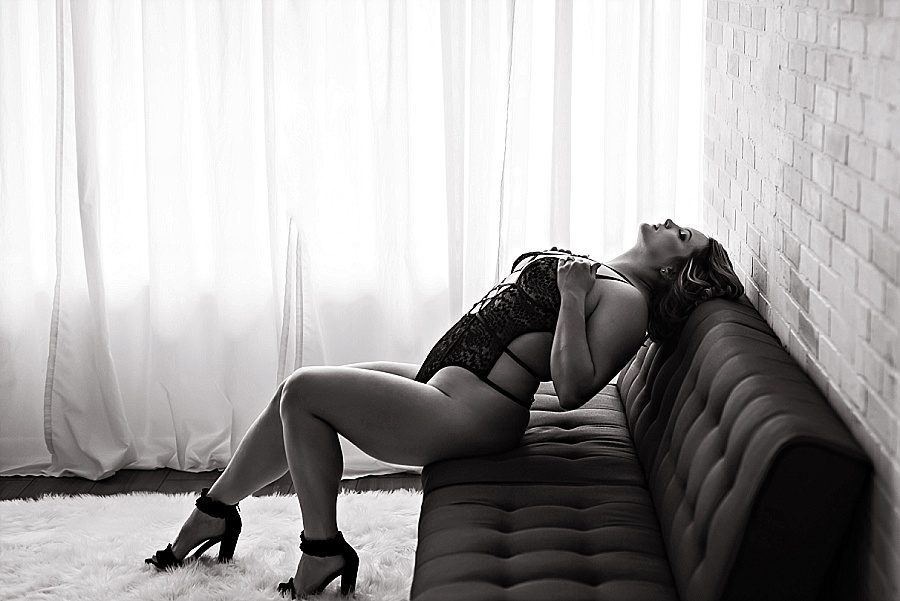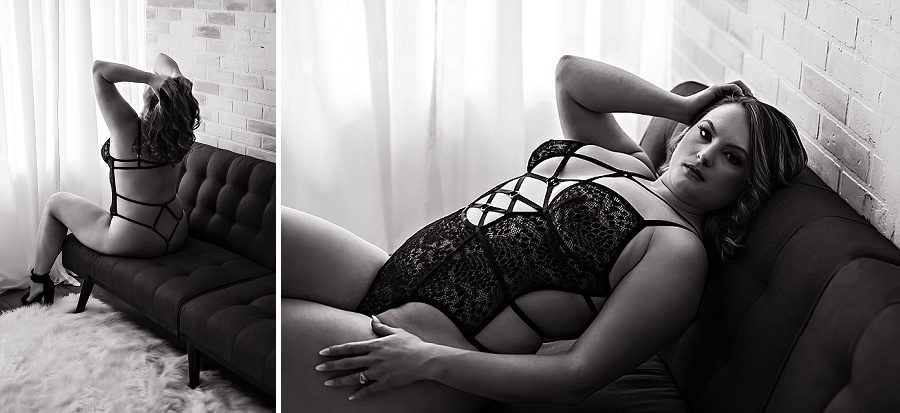 What was your favorite part of the experience?
It's hard to pick a favorite part! I loved all of the different poses we did and feeling sexy the entire time!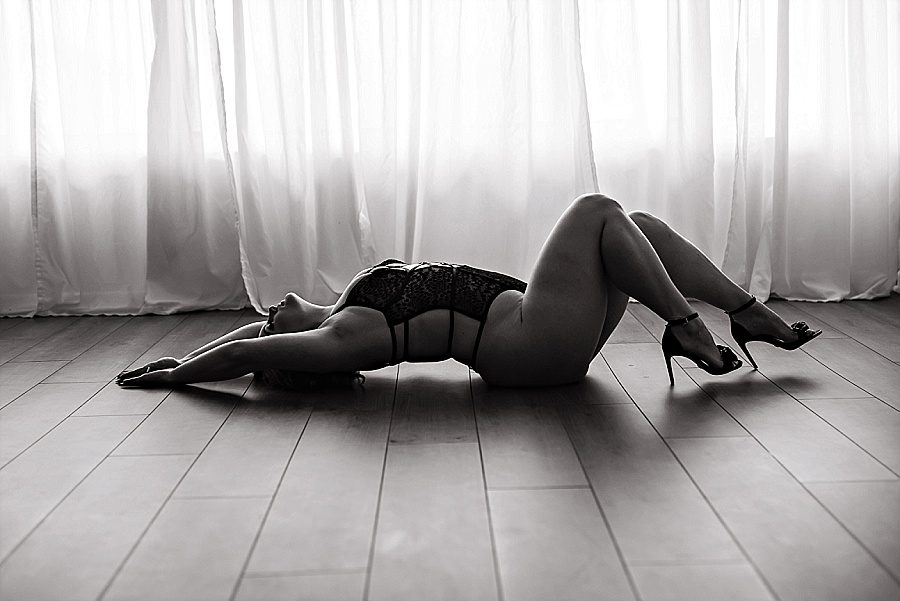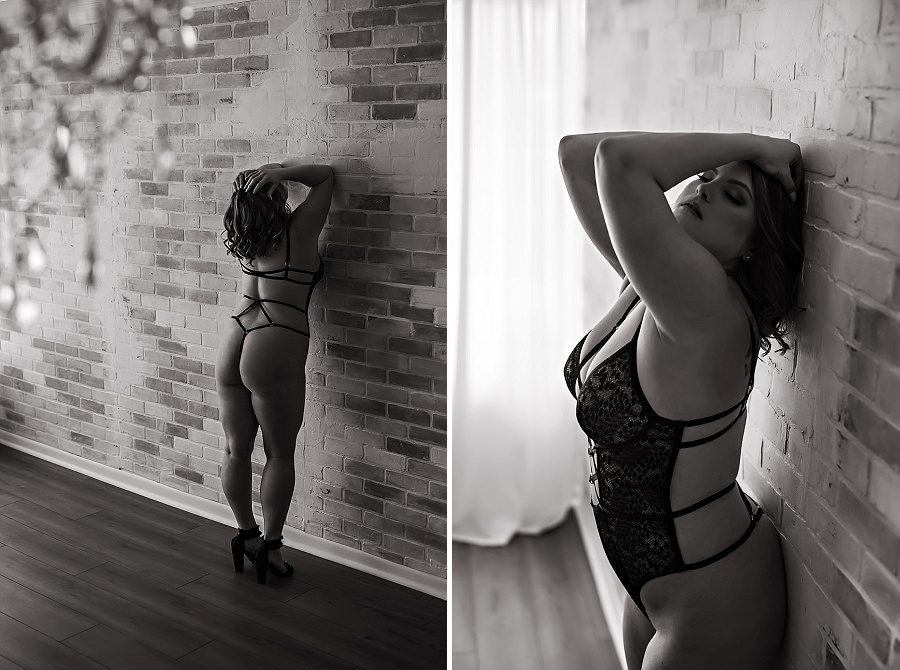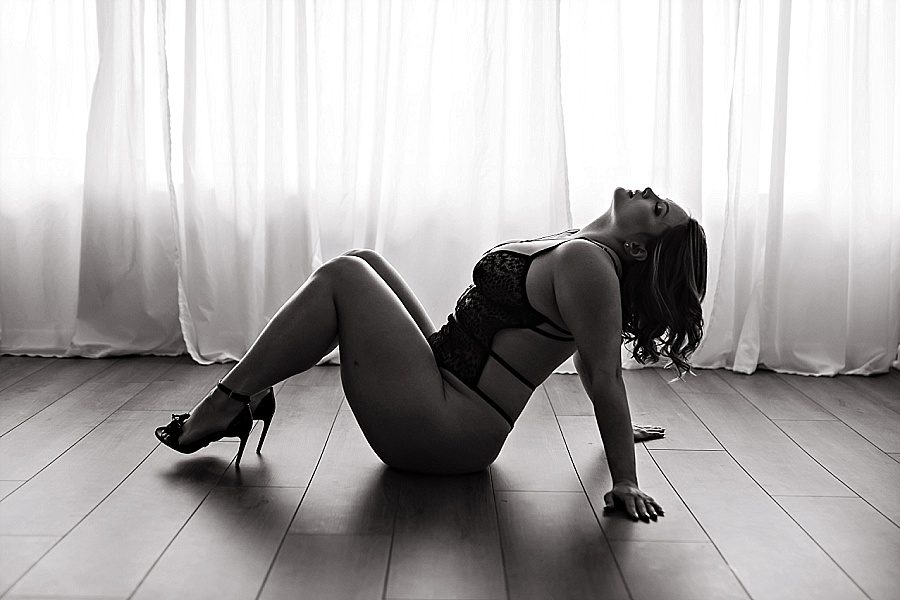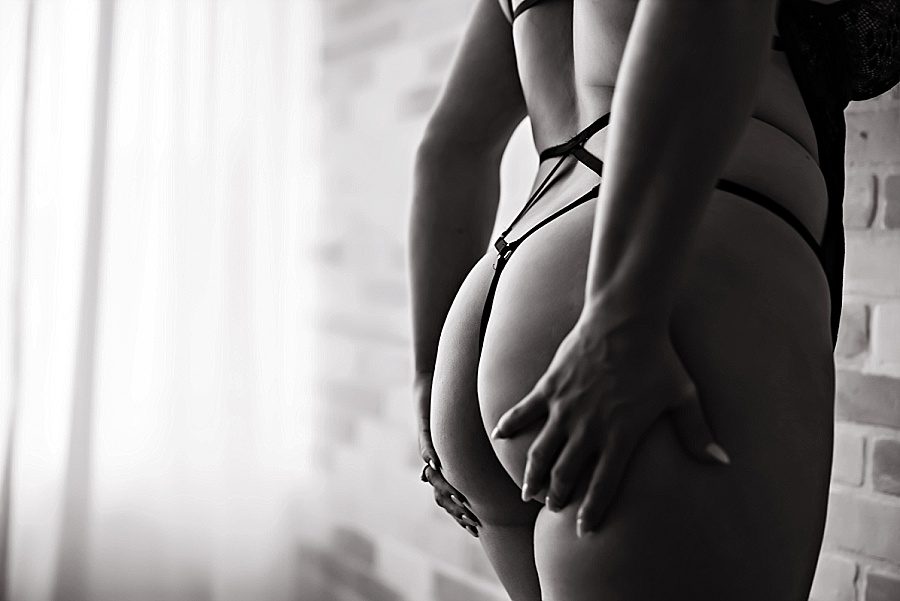 How do you feel now that you completed the session?
I am more confident now than I thought I would be. I have been showing off my photos to my husband and friends and I love hearing their reactions!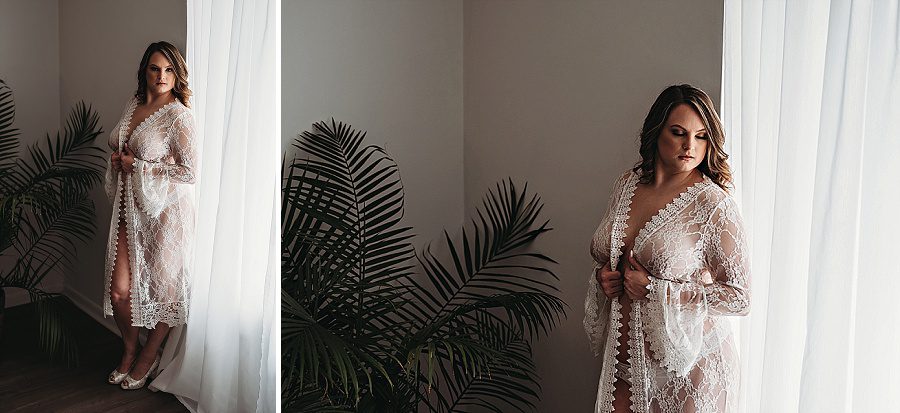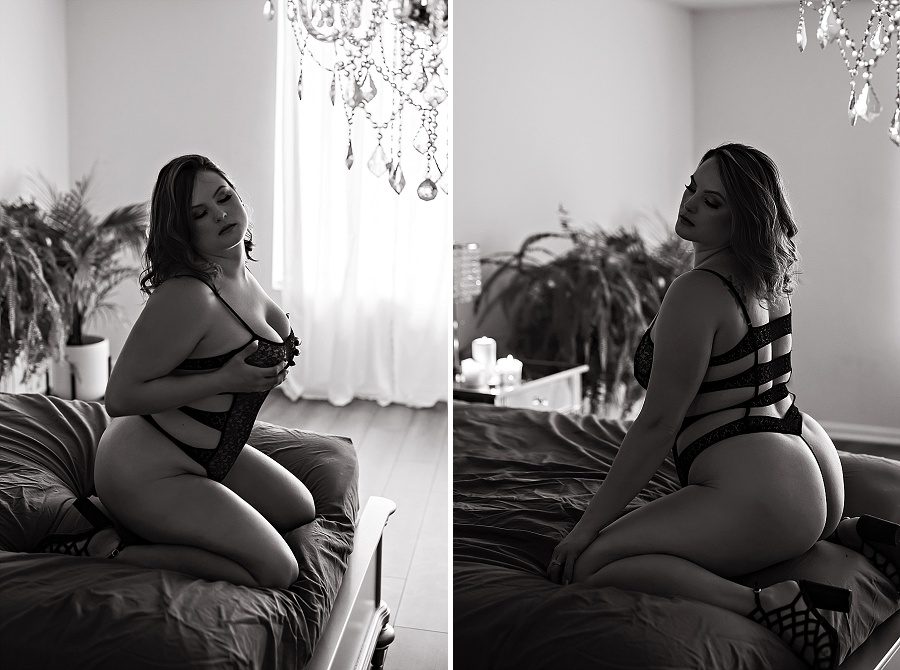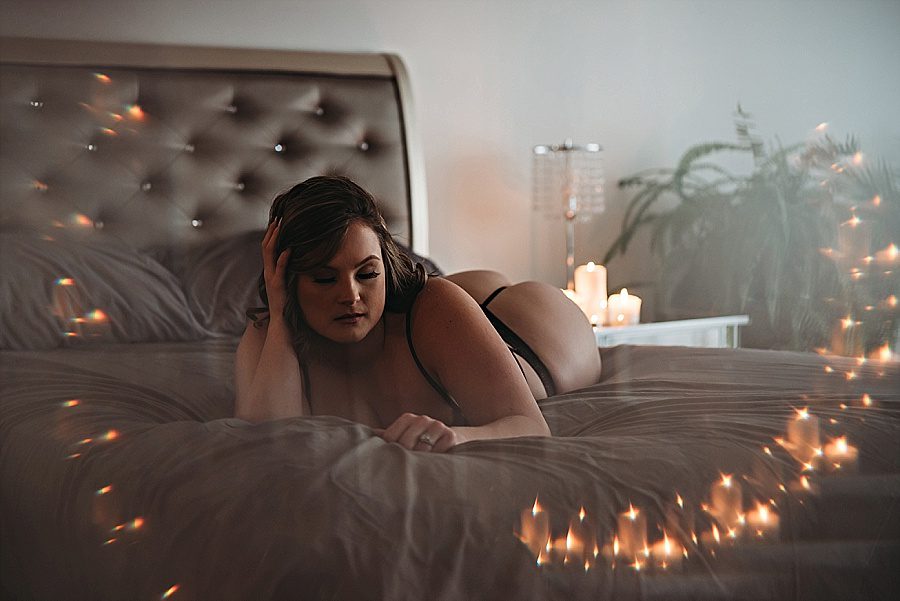 Would you recommend NWI Boudoir to others?
100% Definitely! I think everyone should do this at least once in their life. You will see yourself in a different light.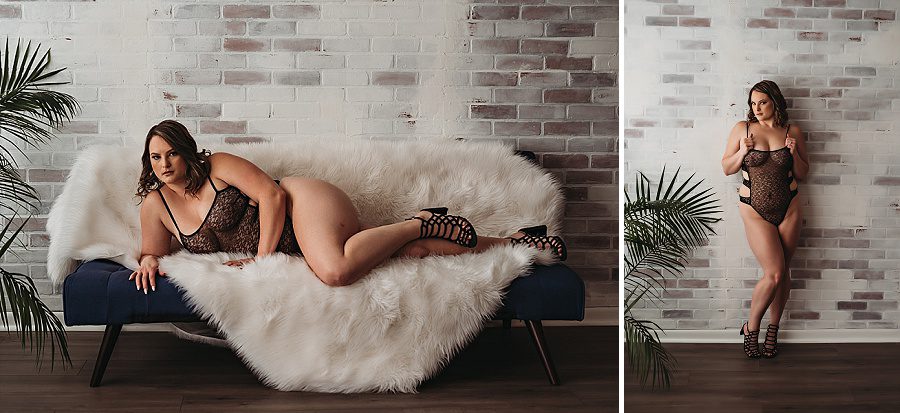 If you are interested in learning more about the experience offered at our Chesterton, Indiana studio, please fill out the contact form here on the website.