Continuing the series of "What to Wear for your Boudoir Portrait Session"  This week we will talk about a simple white tank or tee-shirt.  Most of my clients like to get photographed with these wet.  If you want to do a wet tee look, I suggest bringing a low scoop neck or v-neck tee shirt or tank top. I photograph these both in black and white and in color.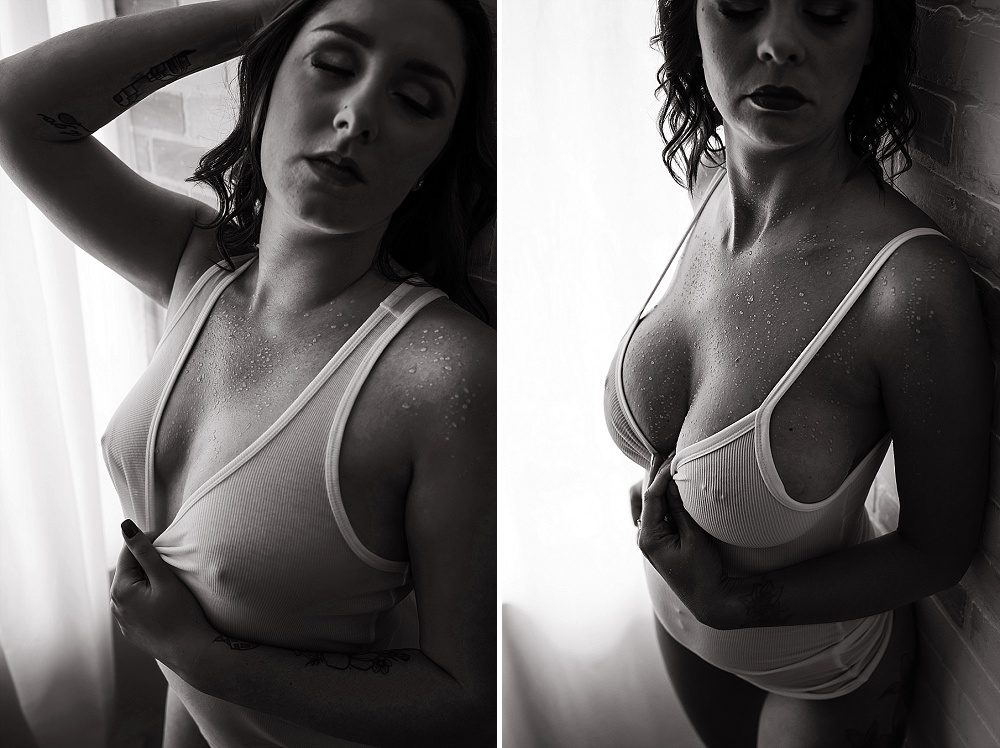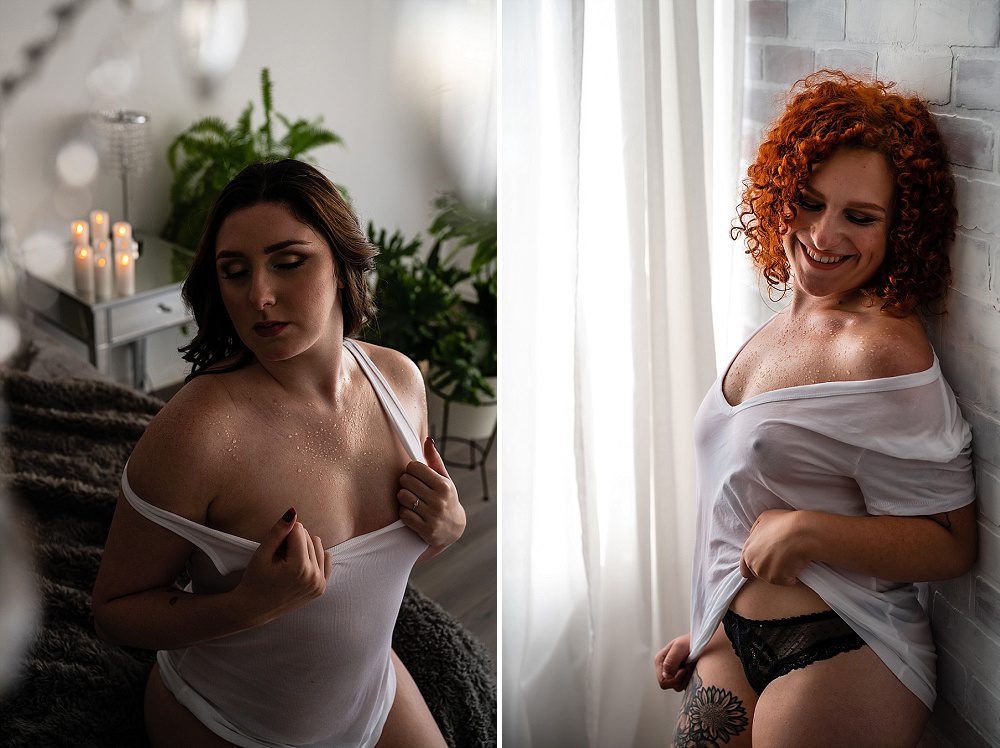 Sometimes I cut or rip the tee-shirts to show more skin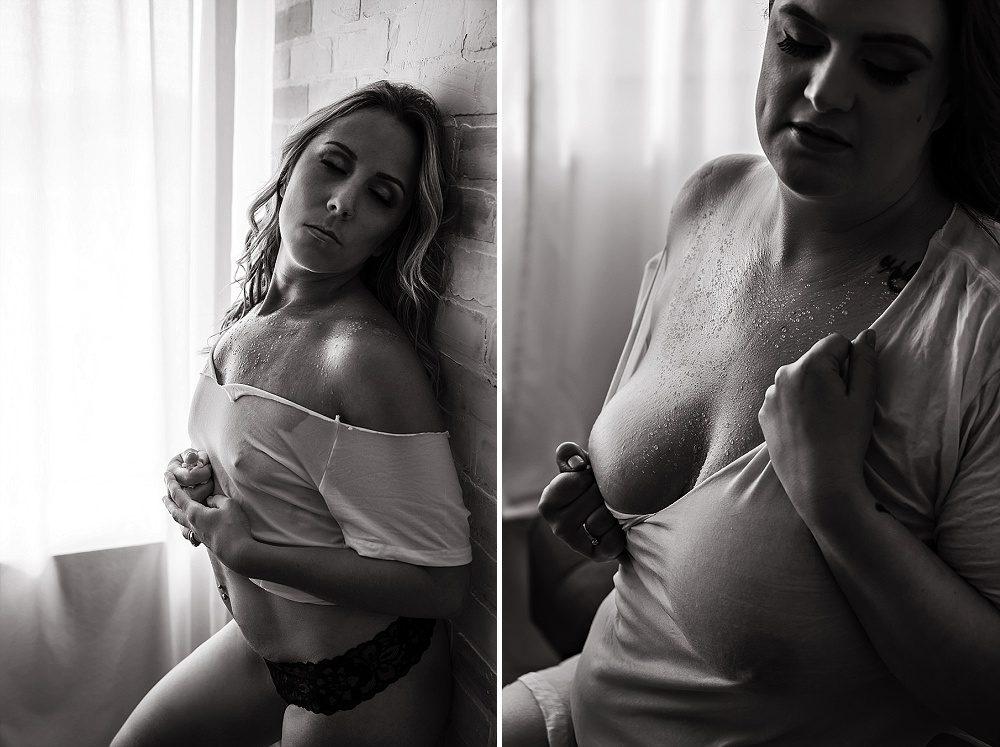 This inexpensive option is great for all body types and looks very sexy.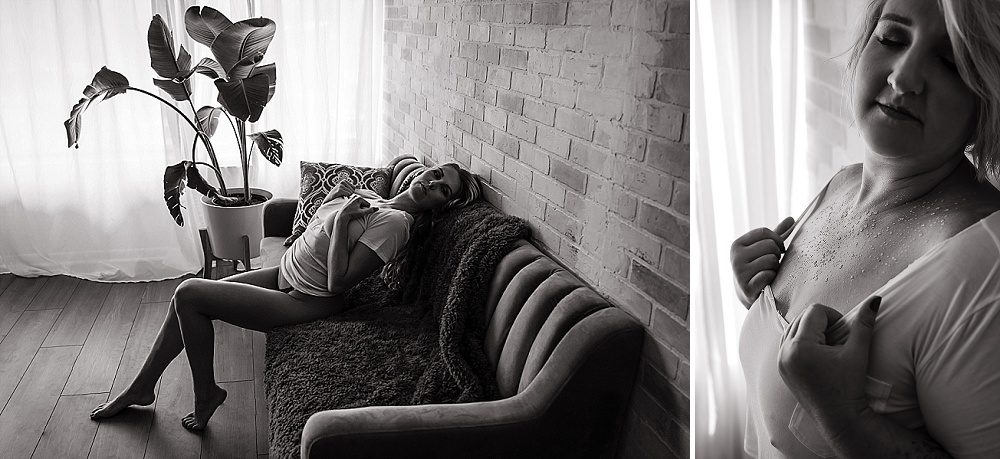 If you are not into the wet look, we can always photograph you in a dry tee-shirt.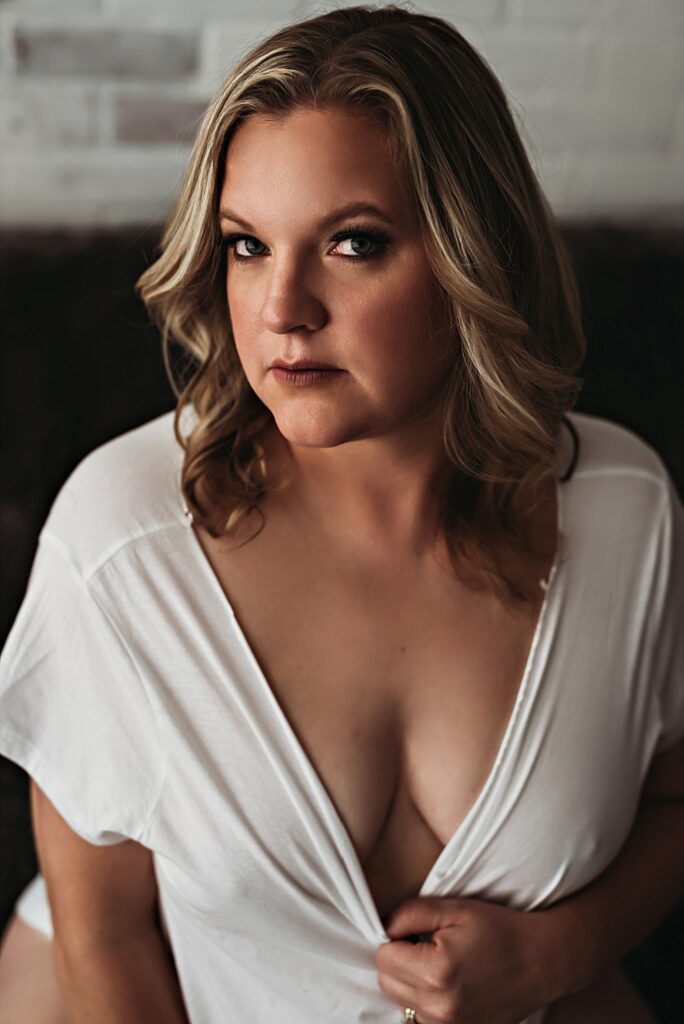 Stay tuned for more in this series of what to wear for your boudoir portrait session.  If you would like more information on sessions, please fill out the contact form here on the website and an email will be automatically sent.