Starting out this "Boudoir Portraits What to Wear" series, is something very simple that looks great!  Fishnet tights!  I often photograph these with just shoes, nothing else.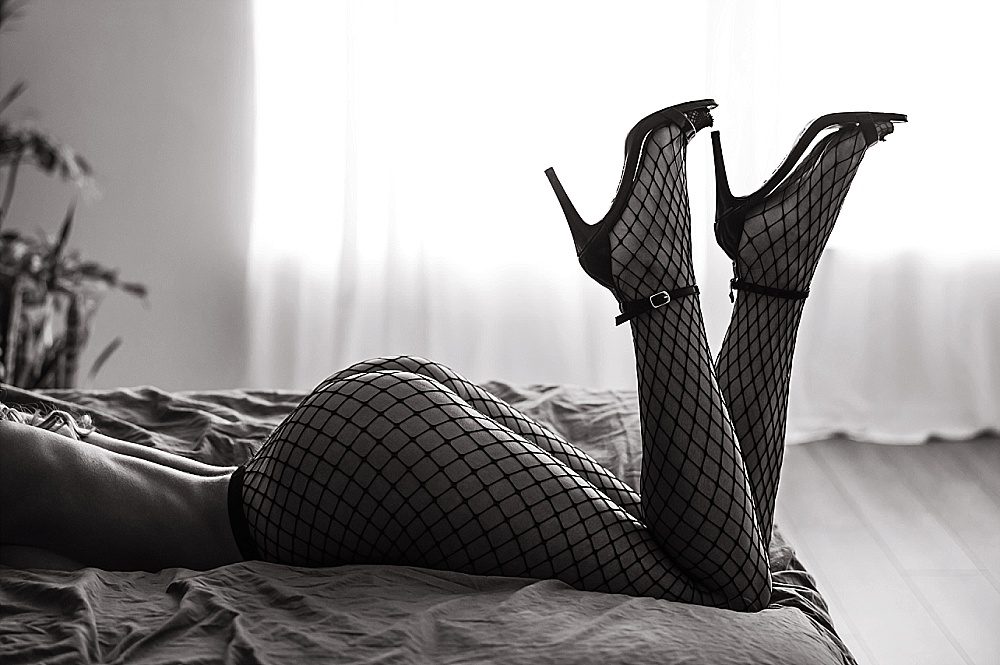 Or course if you want to be more modest, you can wear underwear beneath them and a bra or top as well.  Still a very sexy look.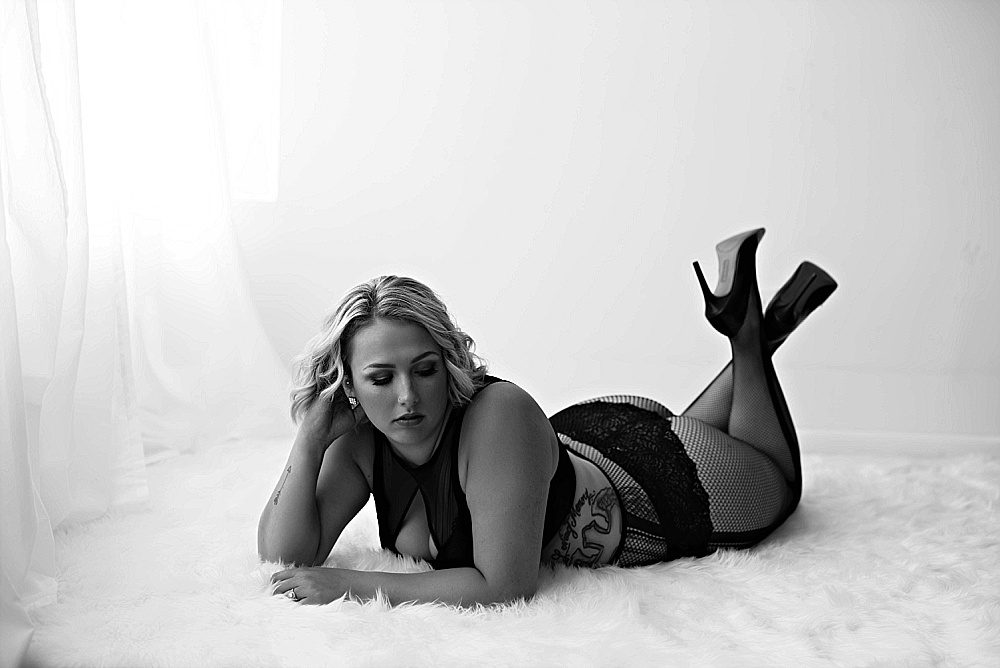 I especially love the fishnet tights with the really big netting.  They are a little more difficult to put on, but they look amazing.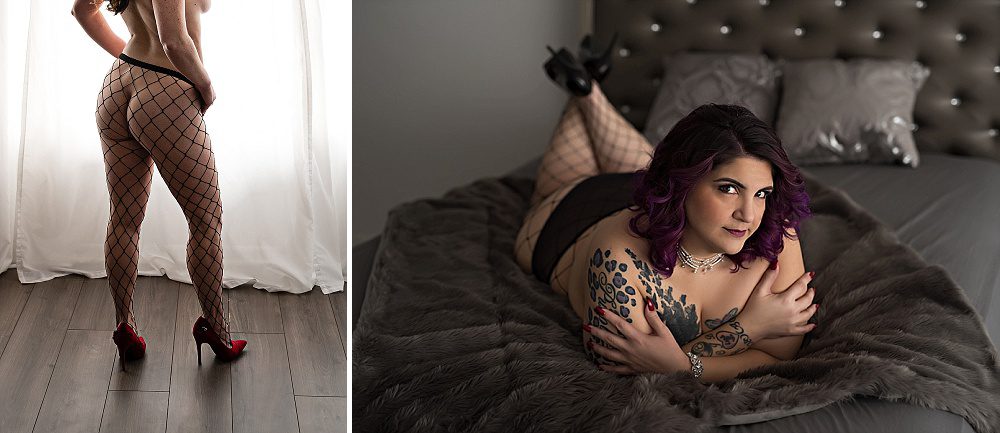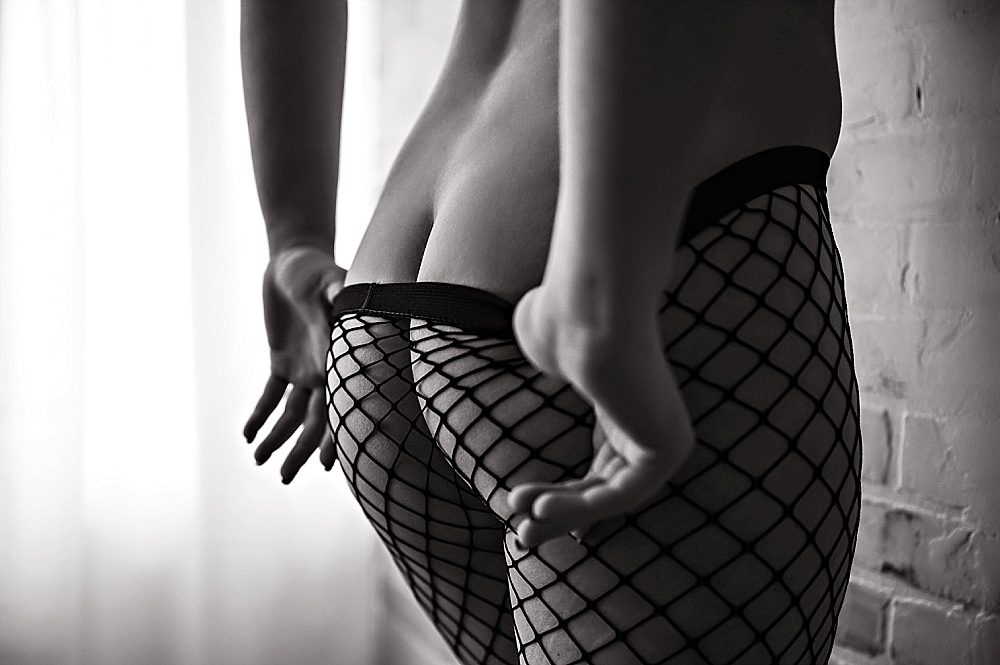 No matter what style you choose, fishnet tights are a simple, inexpensive, extremely sexy option to wear for your boudoir photography session.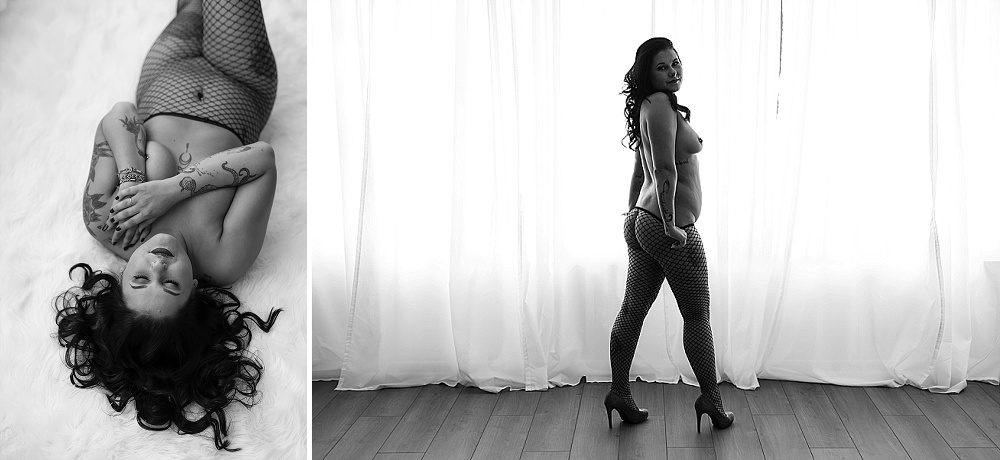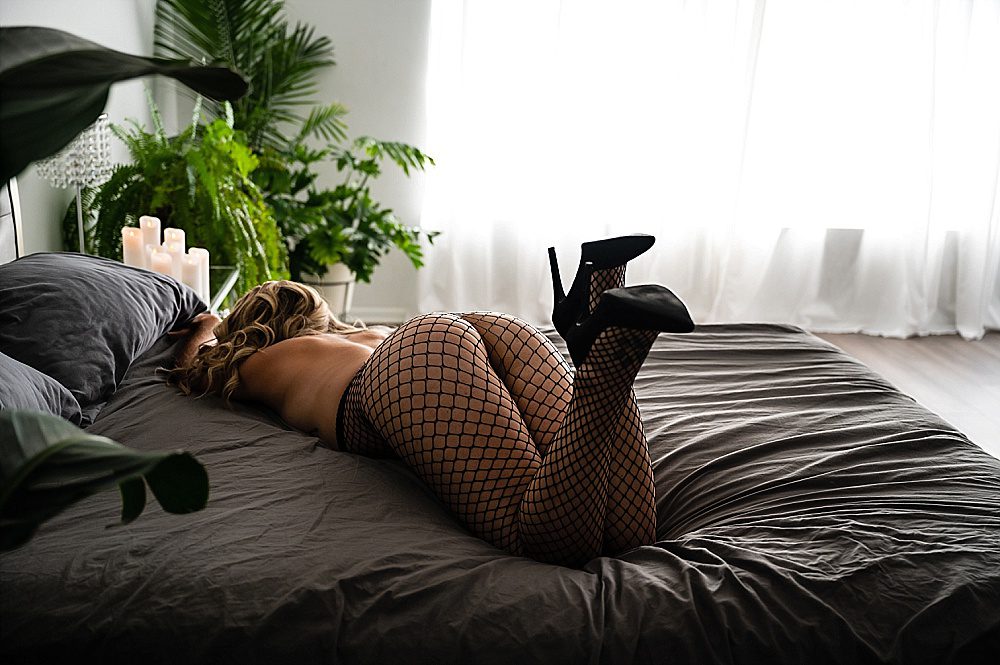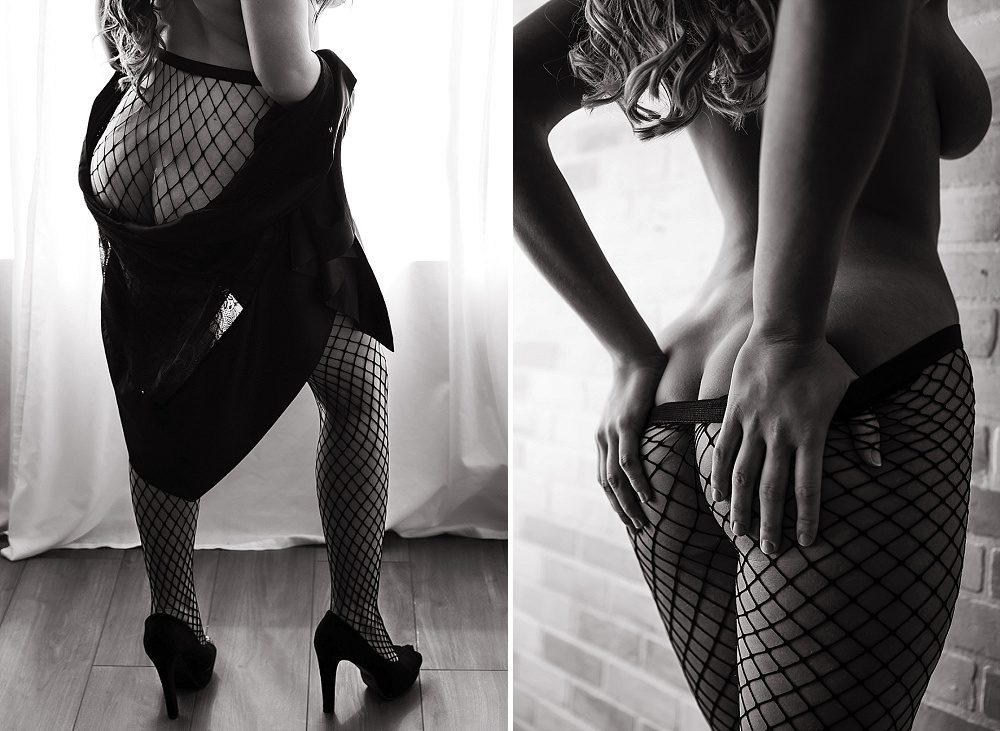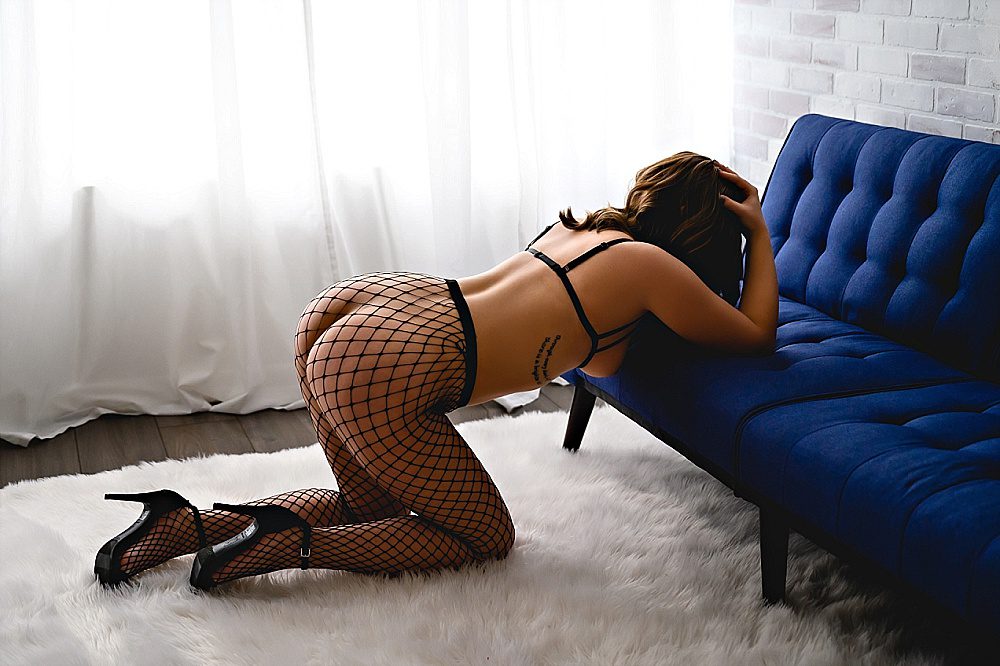 Pre-Session planning is included with every booked boudoir session.  We go over several options on what to wear and bring to session, what will look good on your, and other ways to prepare.  To get more information on boudoir portrait sessions, please fill out the contact form here on the website to get an email with more details.