Continuing with the "What to wear for your boudoir portraits" series.  Today, I'd like to talk about another inexpensive option that looks good on all bodies.  A robe.  There are so many options to choose from. Here you see a gorgeous floral and a casual comfy flannel robe. Both look beautiful.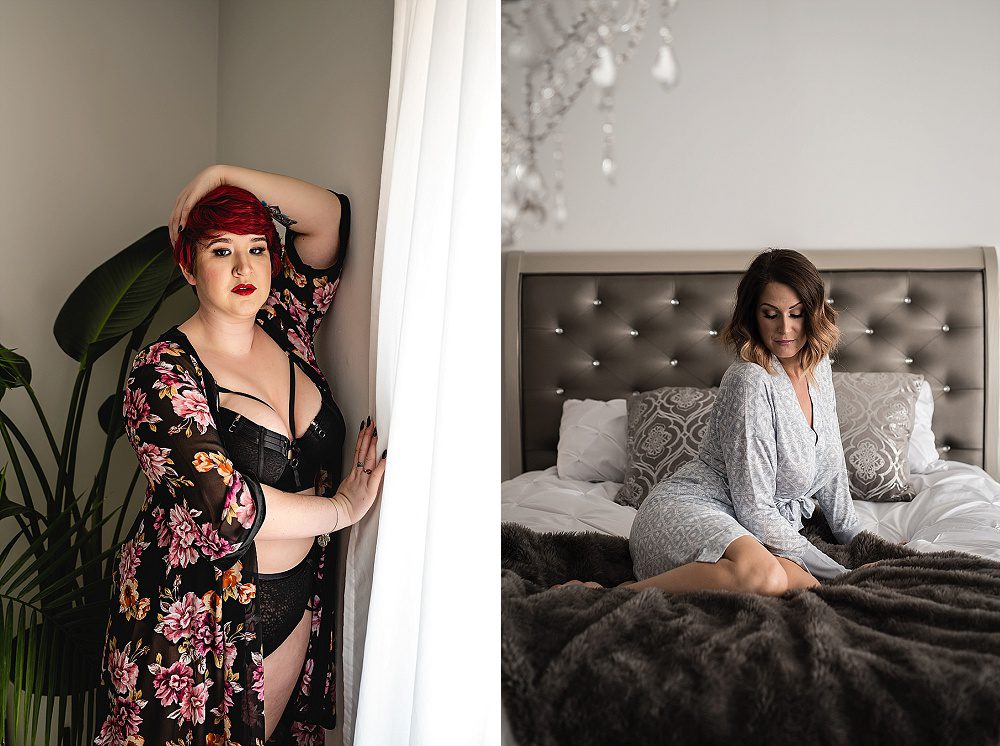 Lace is always a favorite.  Here are some white lace robes that are a little bit longer. These look great if you are wanting a bridal themed shoot as well.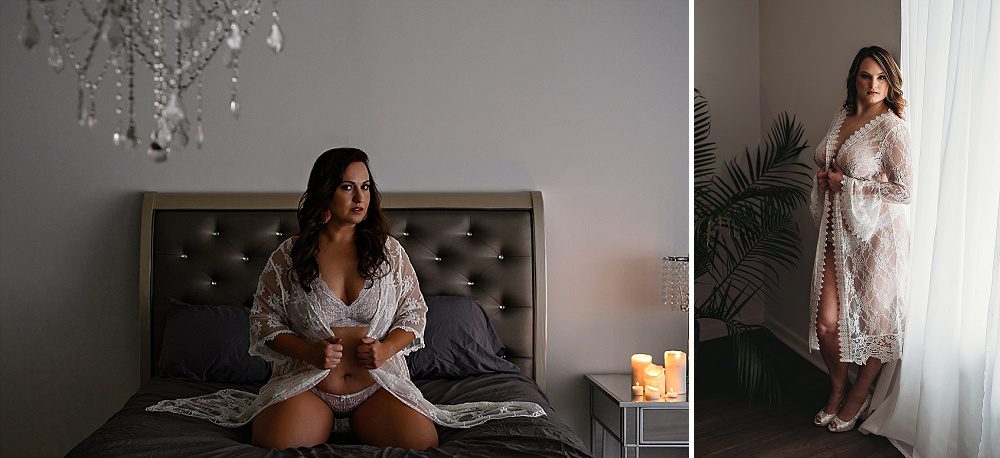 I love photographing the lace robes and converting them to black and white photos.  So stunning!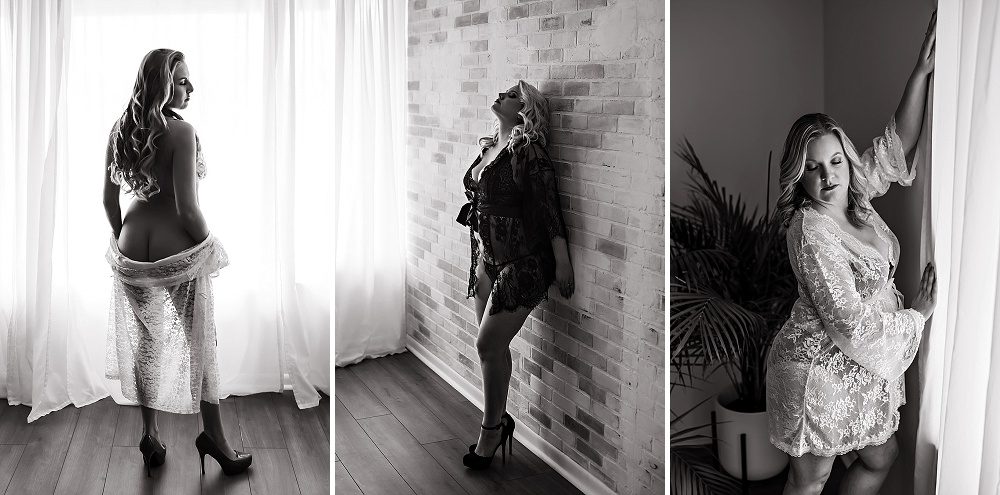 Here's a lace robe in blue.  Don't be afraid of color.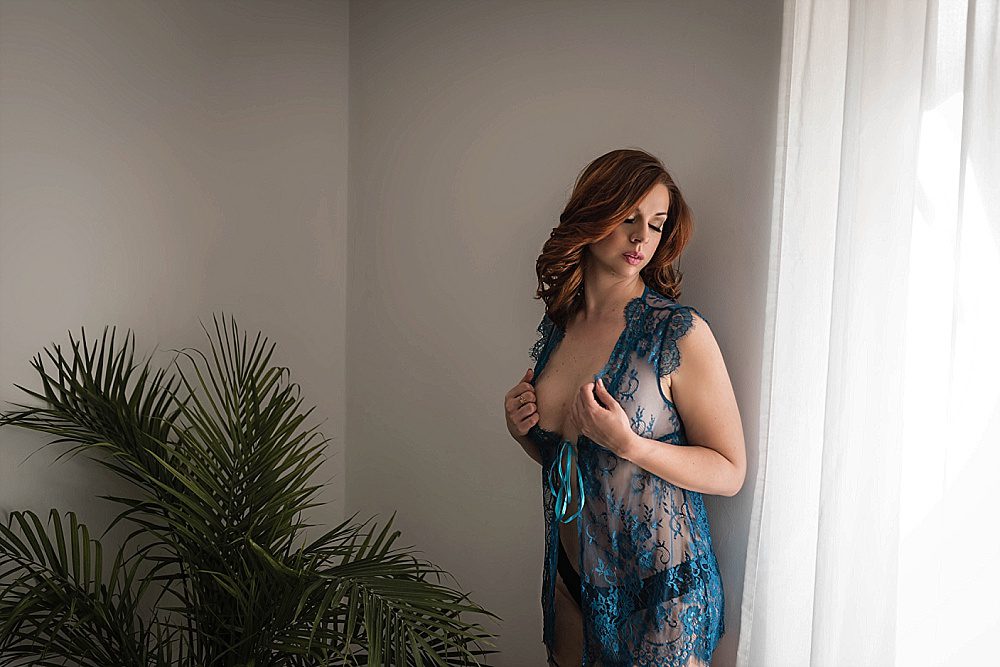 And a few more classic black lace robes in a shorter length.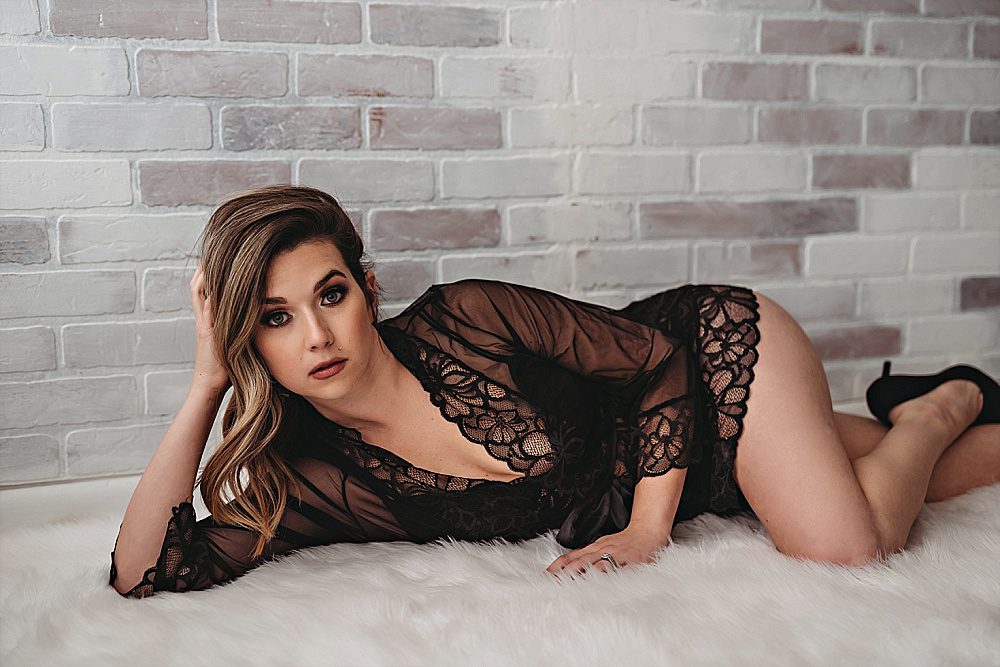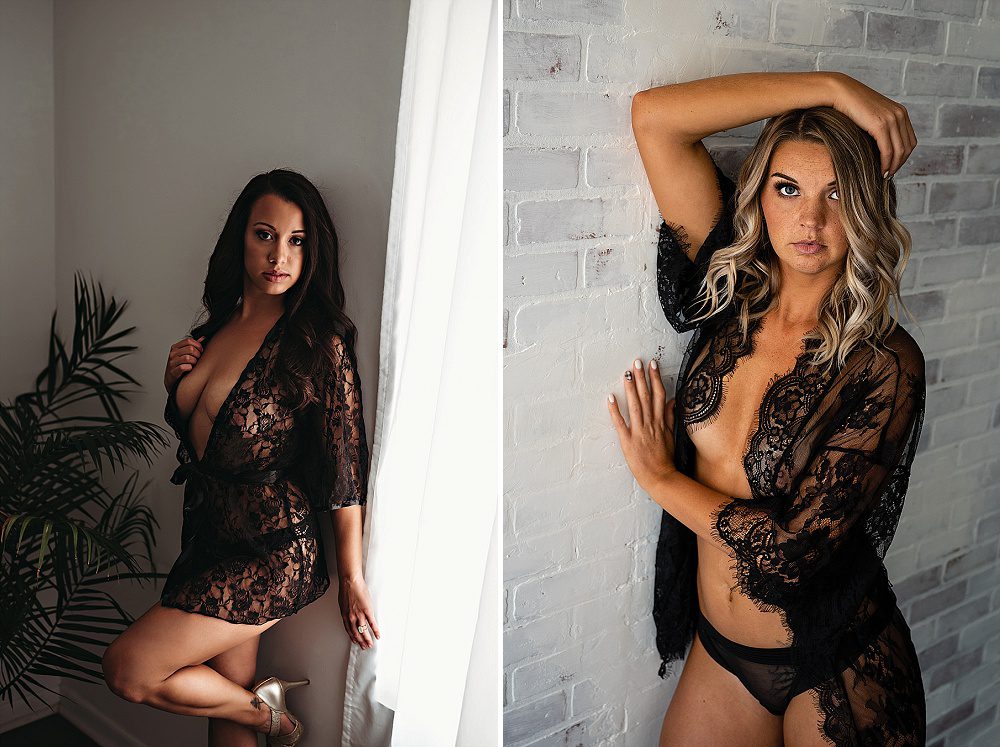 All sessions at NWI Boudoir include one-on-one pre session planning with me. We go over several options on what to wear and bring for your session.  To get more details on boudoir photography at our Chesterton, Indiana studio, please fill out the contact form here on the website and an email with more information will be automatically sent.