I had the pleasure of photographing this beauty in the studio this year. She brought some really pretty lingerie to wear for her session. As with all of our boudoir photography sessions, professional makeup application and hairstyling was included.  Her makeup was done by Morgan Hecht and her hair was styled by Amanda Sutter.  I asked her to answer a few questions about her experience and her answers are below, along with a few of my favorite photos from her gorgeous portrait session.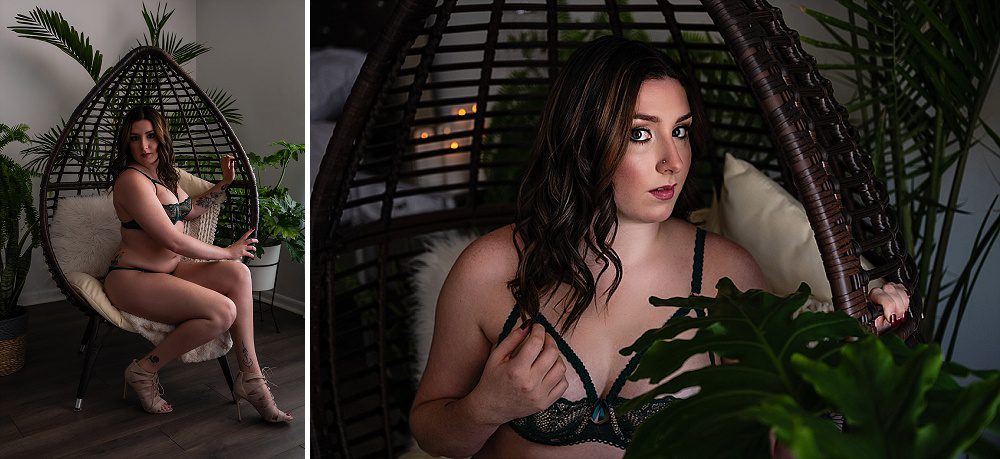 Why did you choose NWI Boudoir?
"The reviews were amazing and so were the photos on Stephanie's blog and Instagram. You could see every woman's true beauty in the photos, regardless of their age or size, and for me that was the most important thing."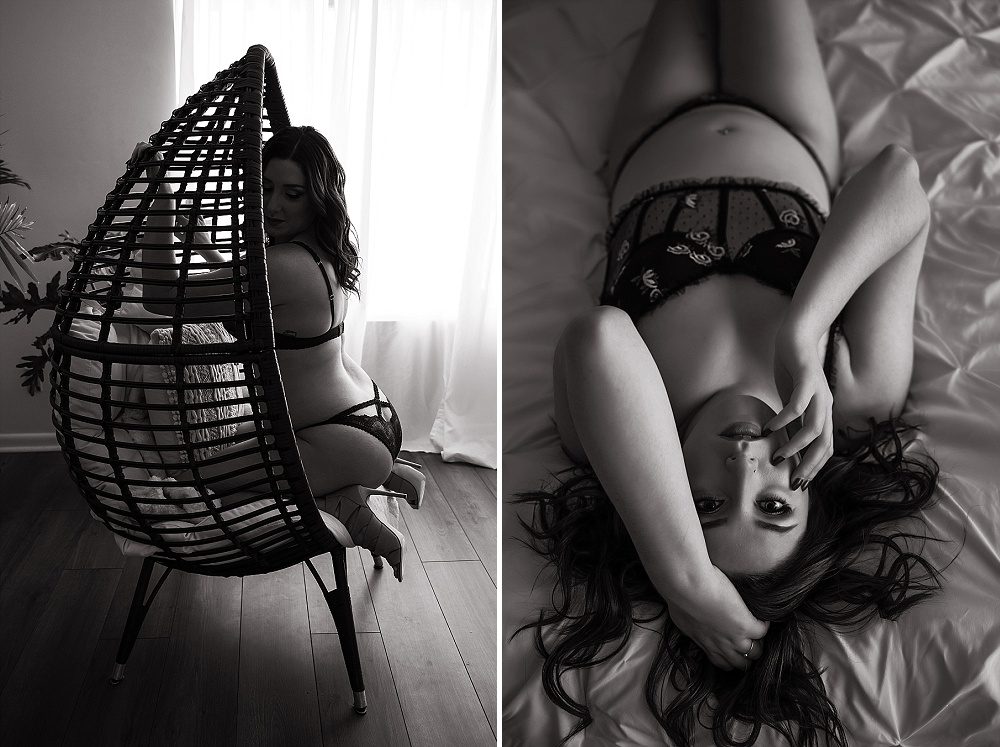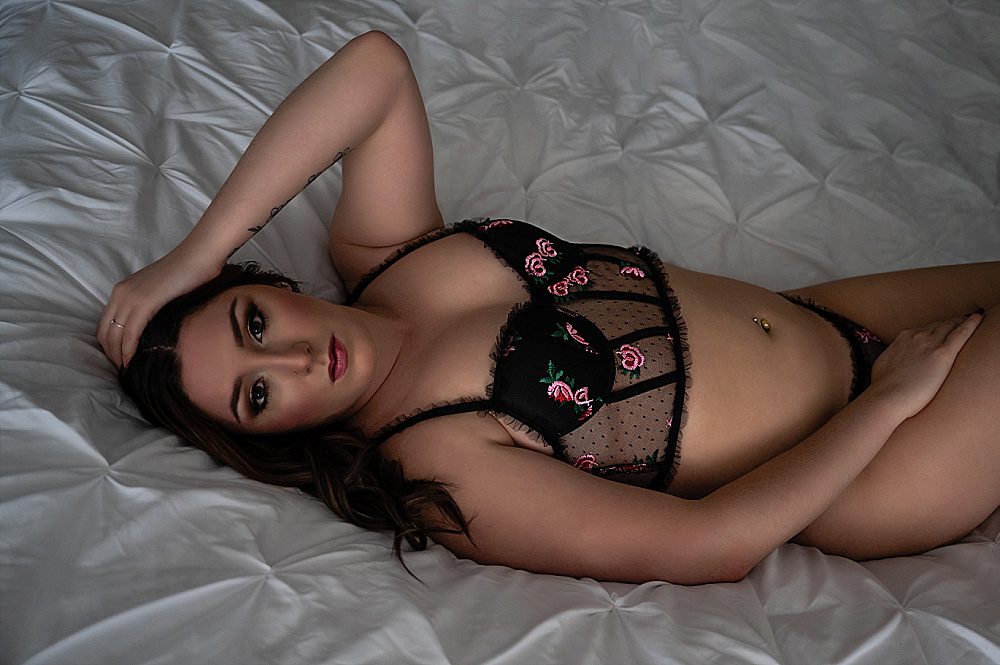 What were you nervous about going in to your session?
"How my stomach would look in the photos. It's definitely the thing I'm most uncomfortable with on my body and I tried to choose items for my session that wouldn't hide it like I normally would."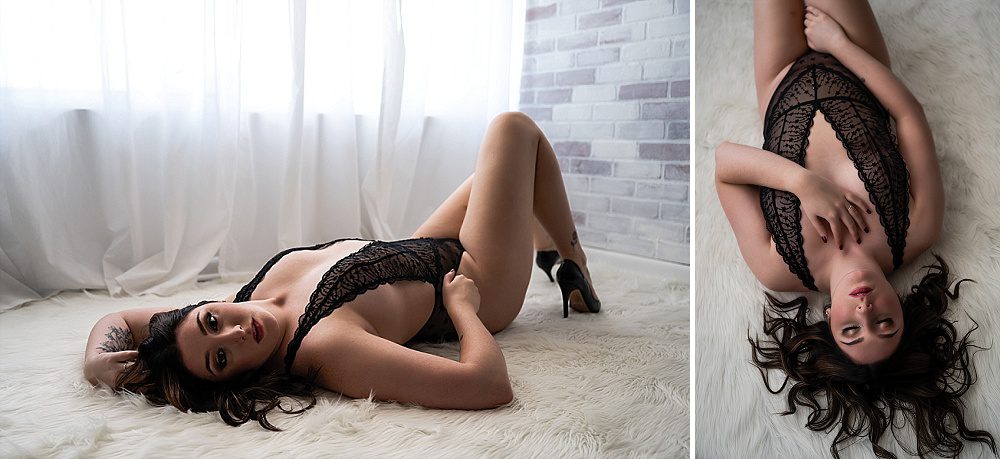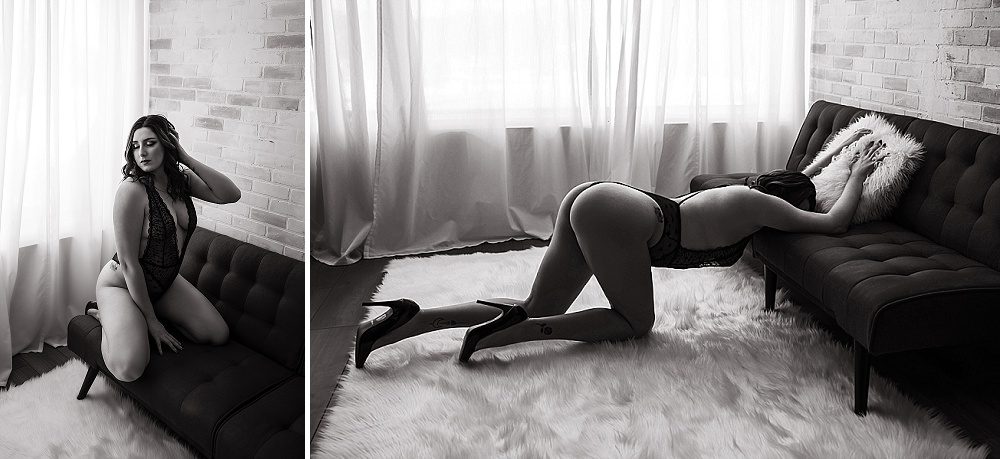 What was your favorite part of the experience?
"The shoot itself and seeing the photos at my reveal. The actual shoot was incredibly empowering and I never wanted it to end, then getting to see how amazing the photos were after that was the icing on the cake."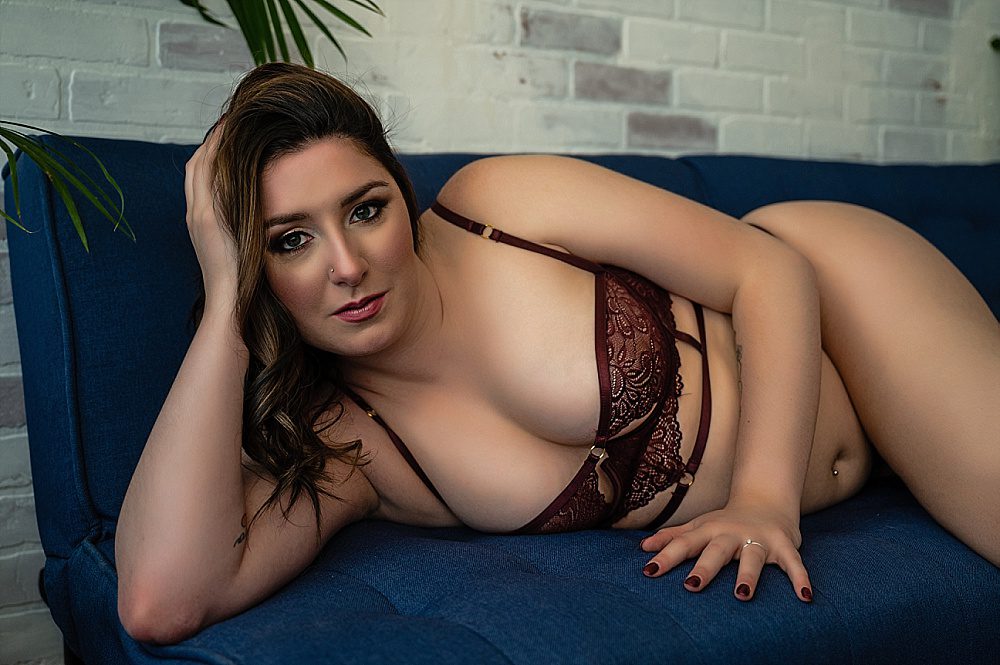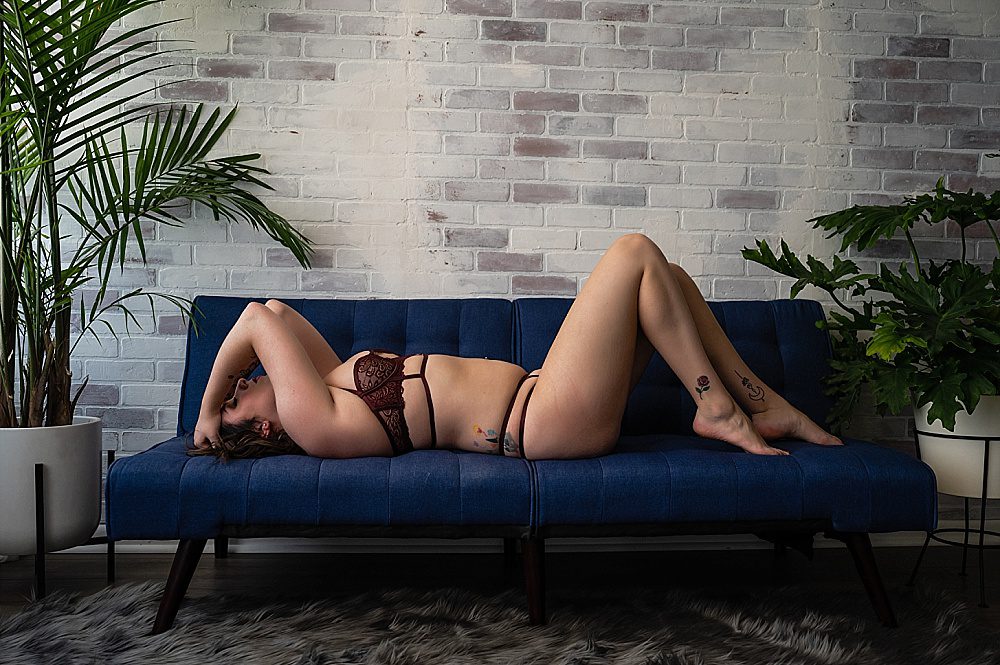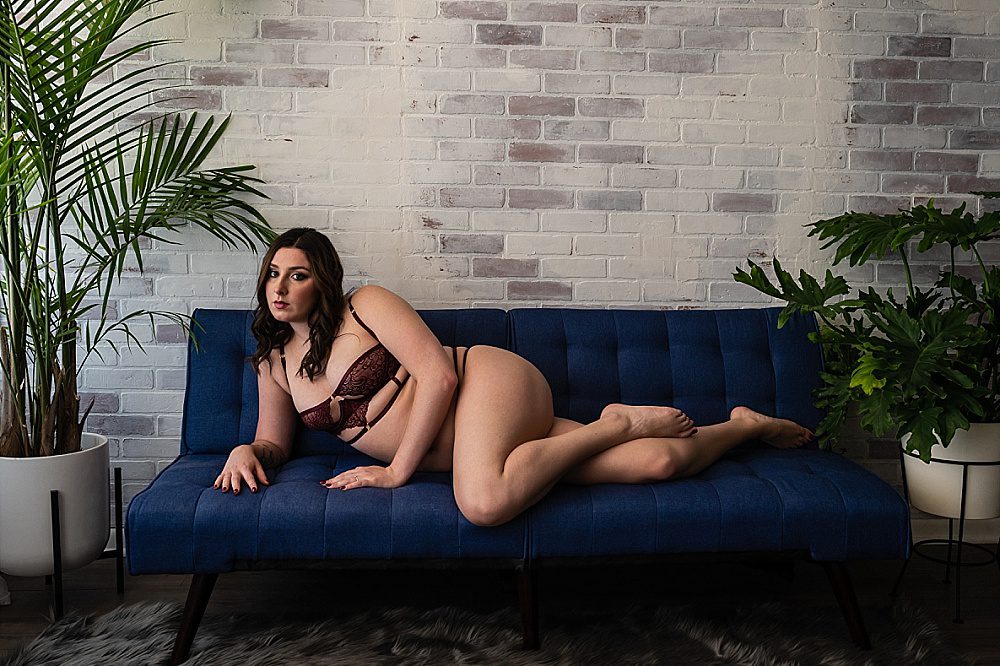 How do you feel now that you've completed your session?
"Confident, my stomach doesn't bother me as much now. The session helped me find my love for myself and my body again, which is something I didn't think could happen."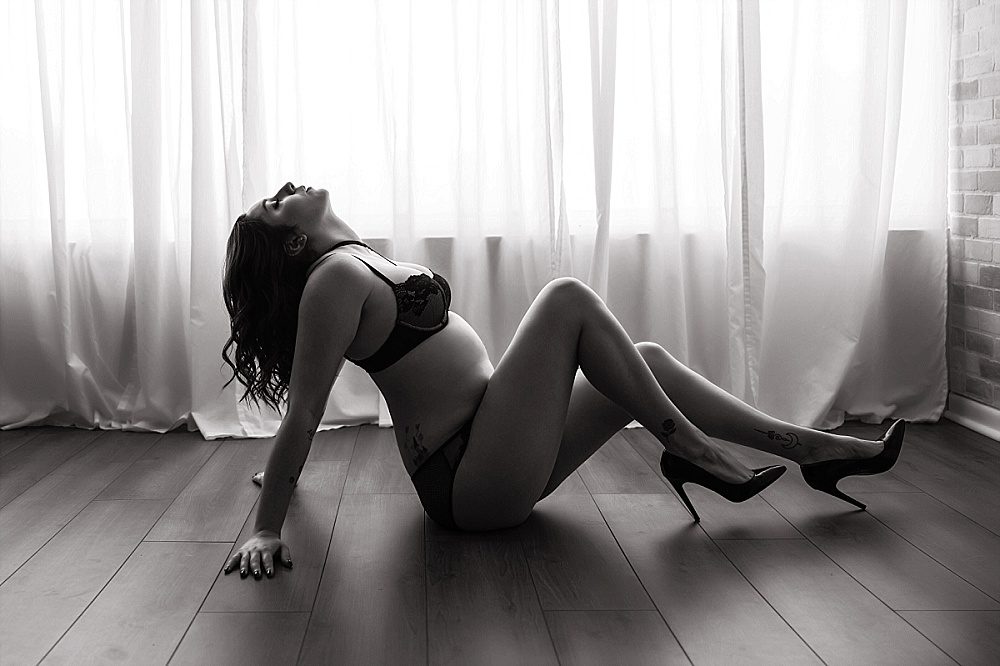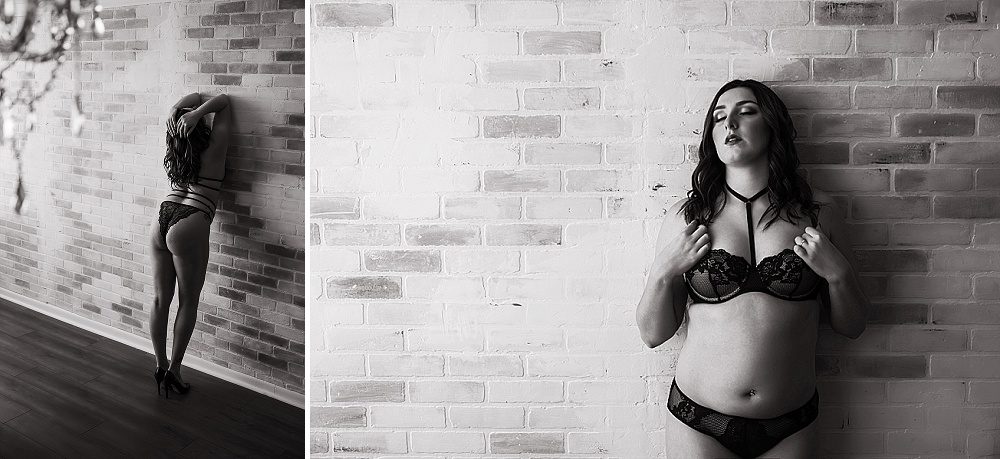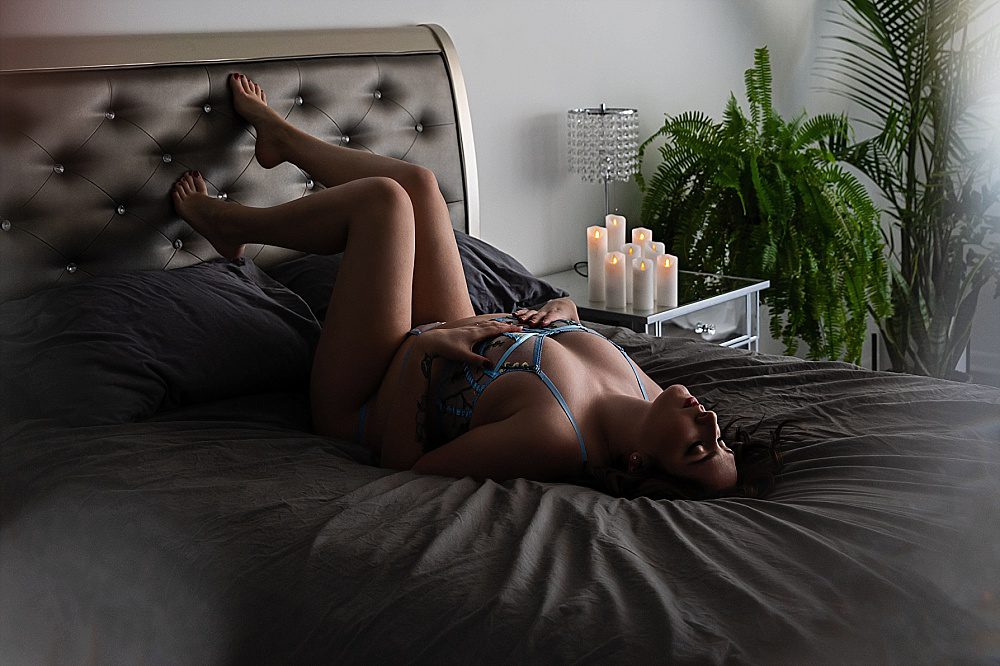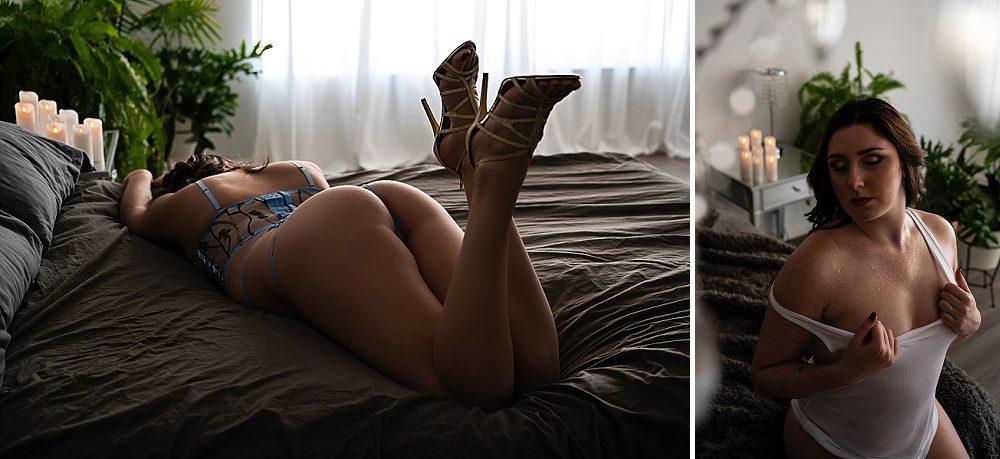 Would you recommend NWI Boudoir to others?
"YES!!! I've already gushed about the entire experience to my best friend what feels like a million times now. Stephanie is so empowering and supportive through then entire process that I didn't feel weird or awkward at all like I expected to."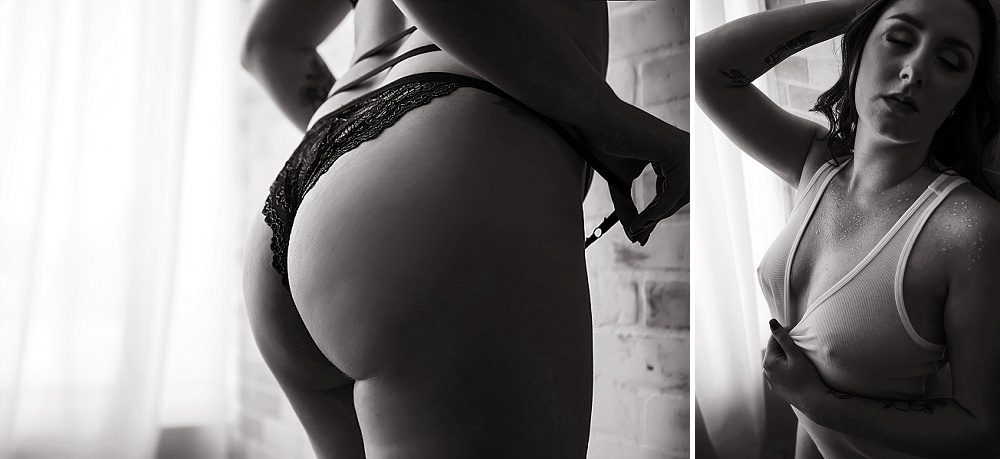 If you are interested in scheduling a boudoir portrait session at our Chesterton, Indiana photography studio, please fill out the contact form here on the website, and an email will be automatically sent with a link to more info.