This gorgeous young woman was recently in our Chesterton Indiana photography studio for her boudoir portrait session. We started the day, as always with complimentary hair styling and makeup application by our professional glam squad.  Her makeup was done by Kelly Saulters and her hair was styled by Amanda Sutter. I asked her a few questions about her experience and her answers are shared below, as well as several of my favorite photos from her session.
Why did you choose NWI Boudoir?
"I chose NWI Boudoir because I saw how amazing her pictures were. I liked the way she helped out with every pose and adjusted your position to make you look perfect."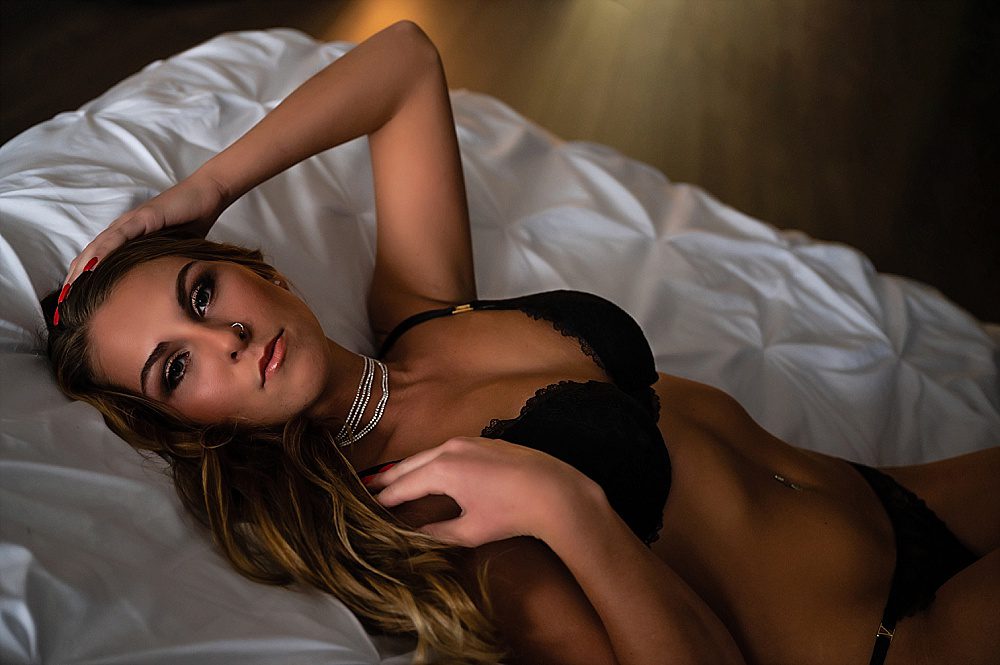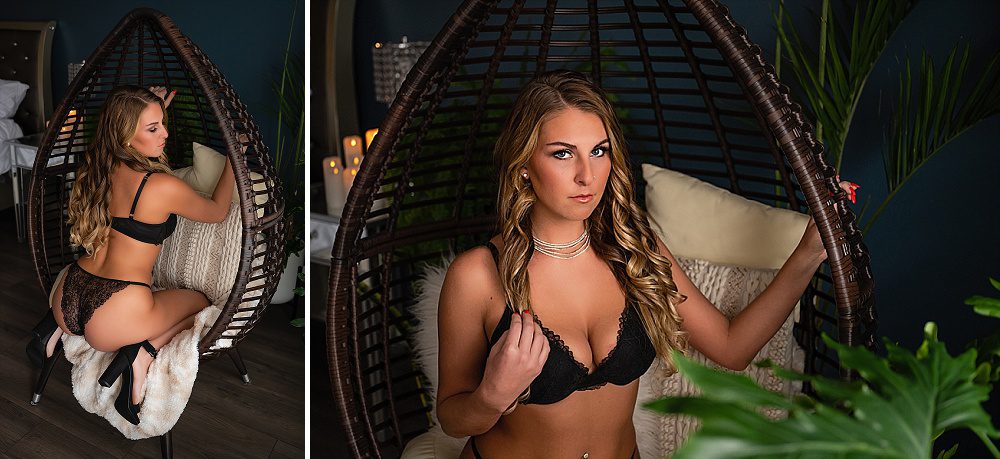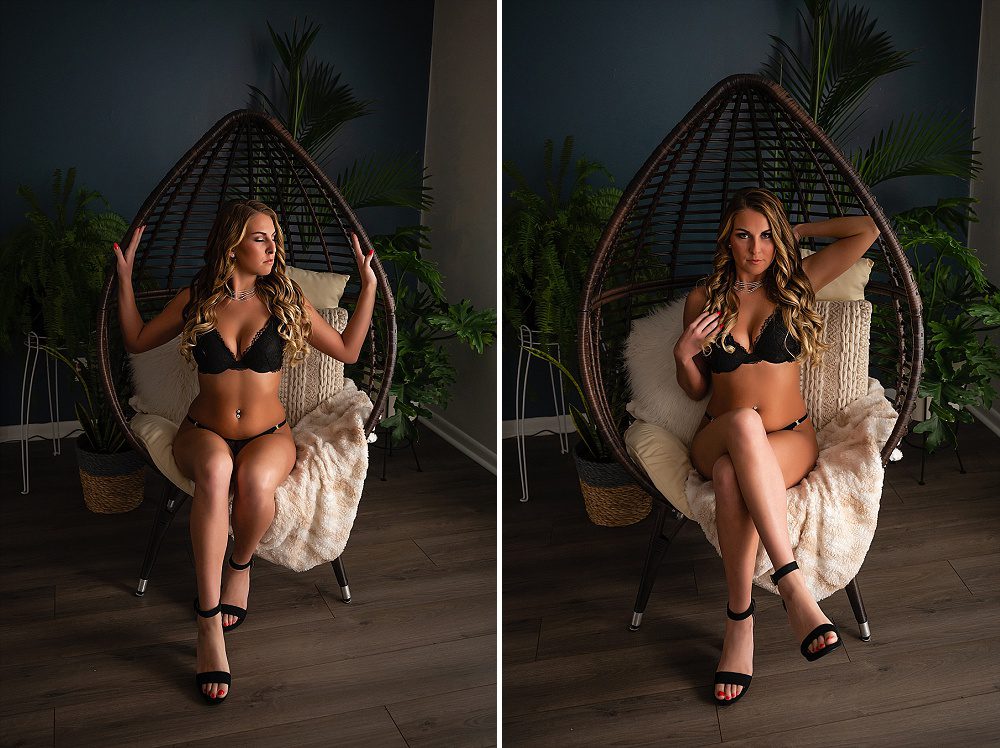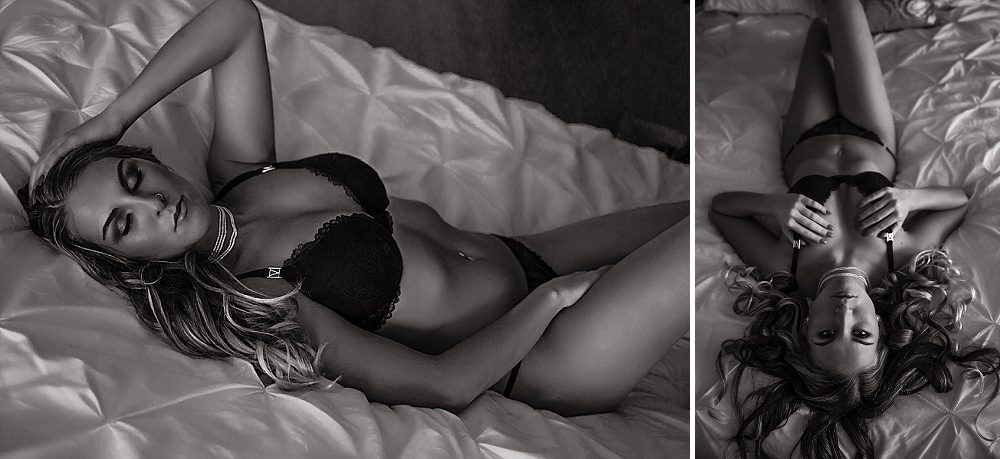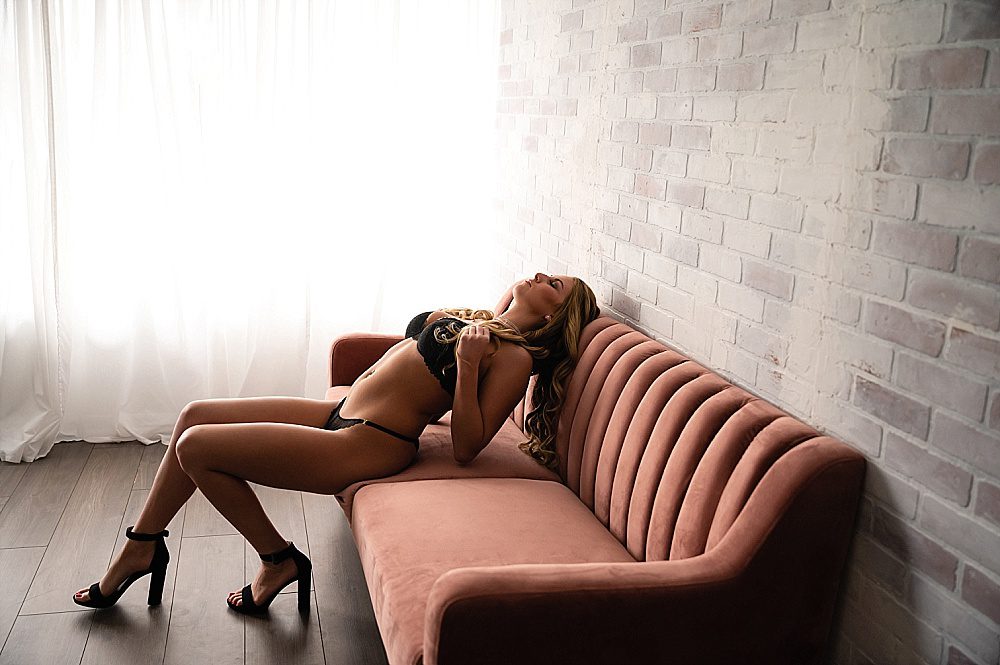 What were you nervous about going in to your session?
"I was nervous about the whole thing."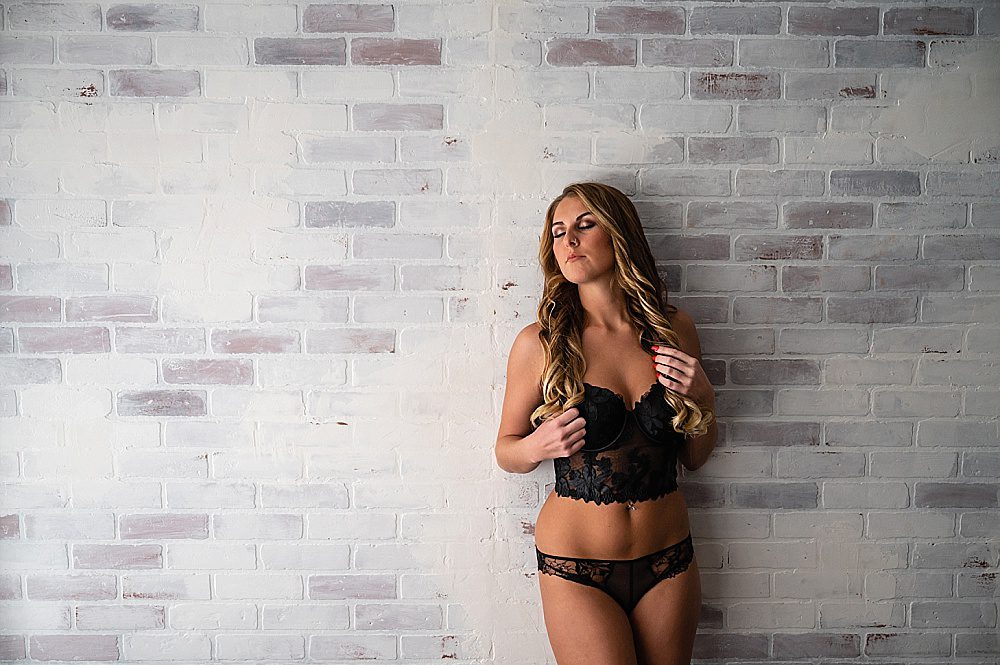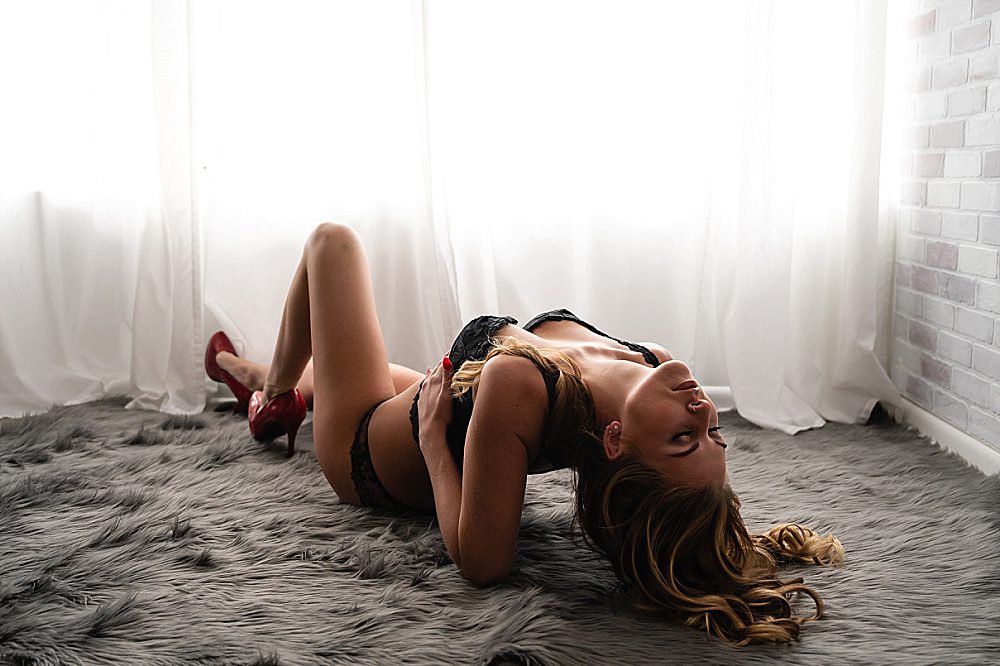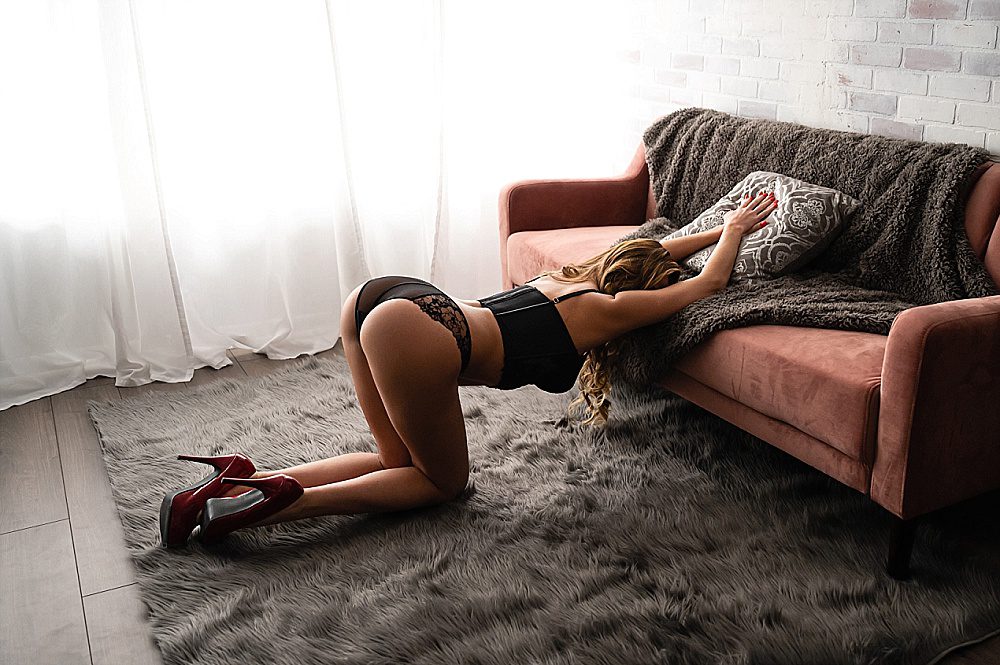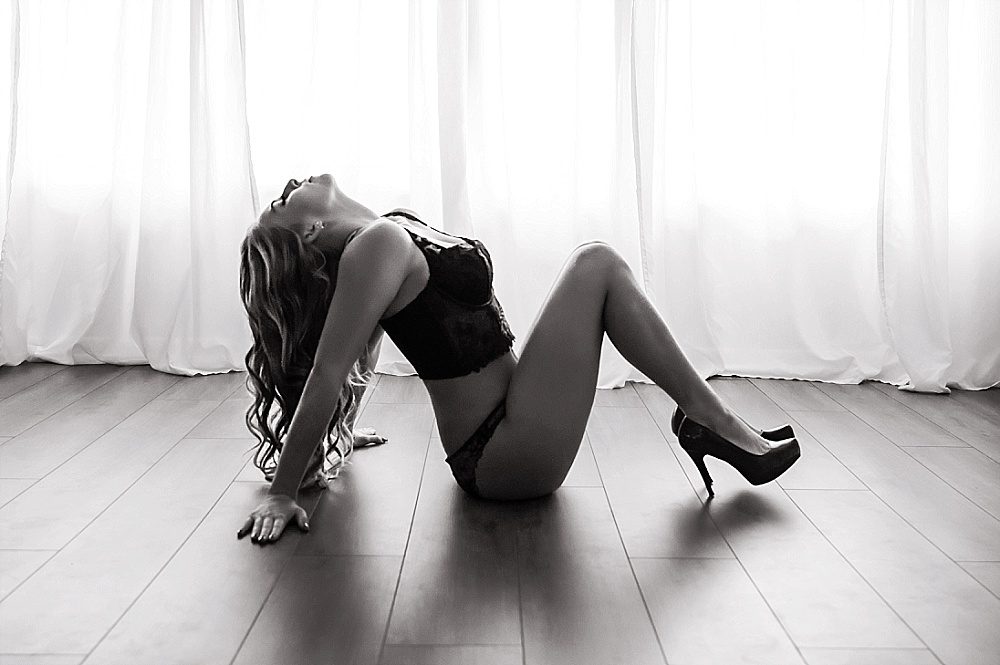 What was your favorite part of the experience?
"My favorite had to be the make up and hair. Once they turn you around and show you what you look like its insane. I couldn't believe how great I looked!"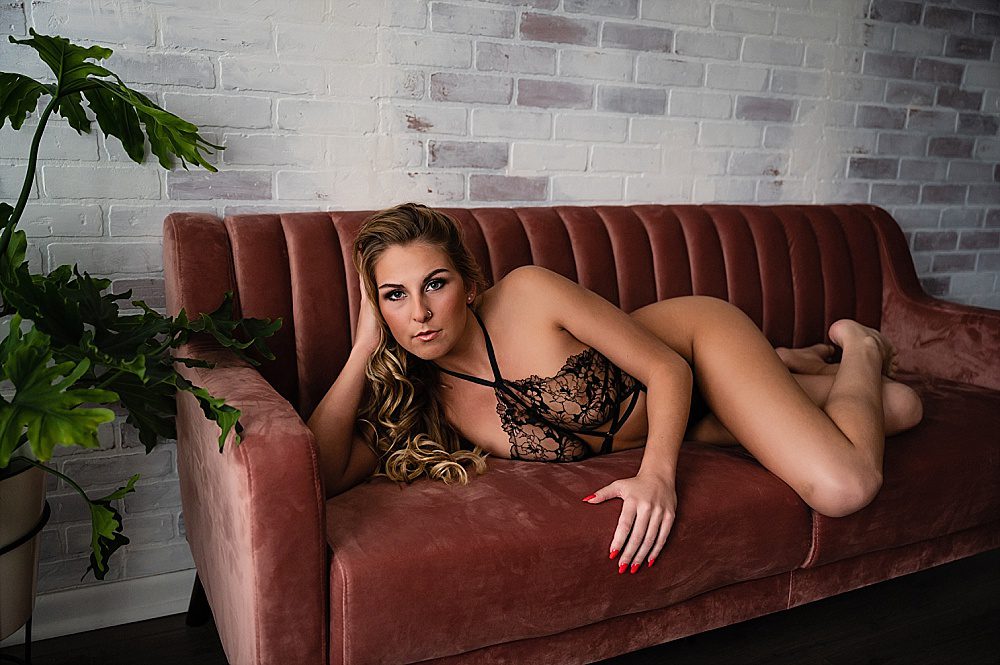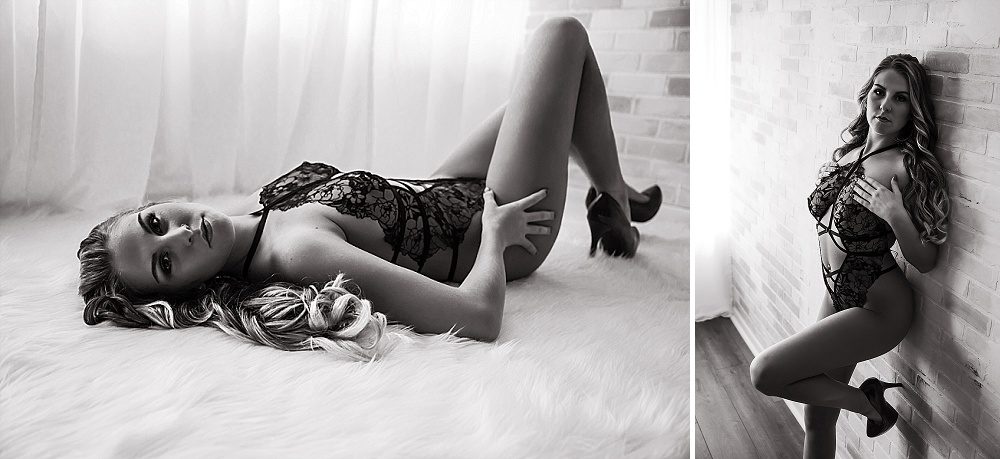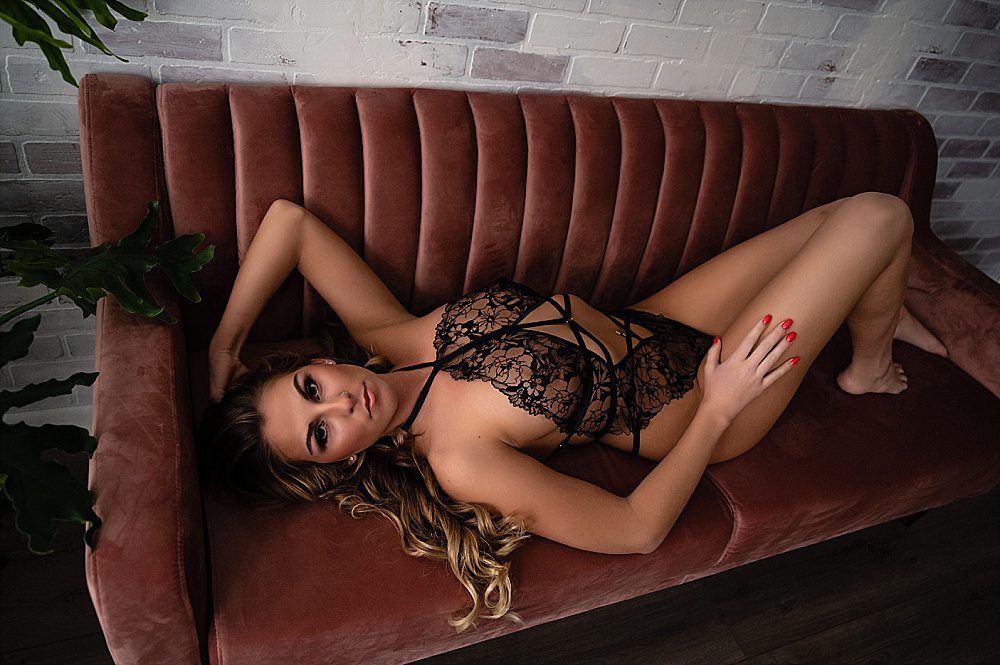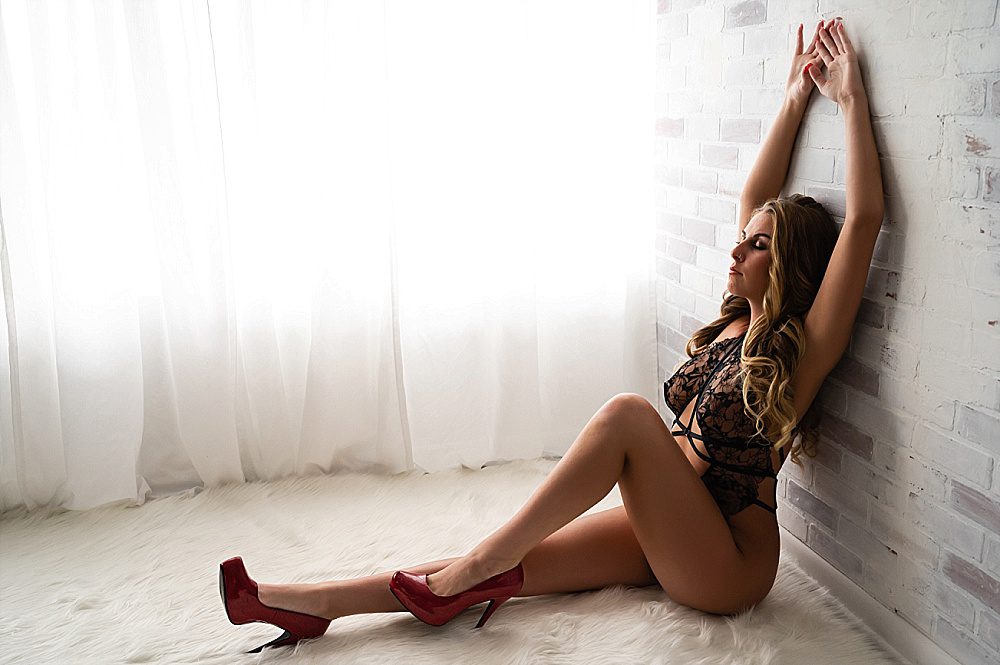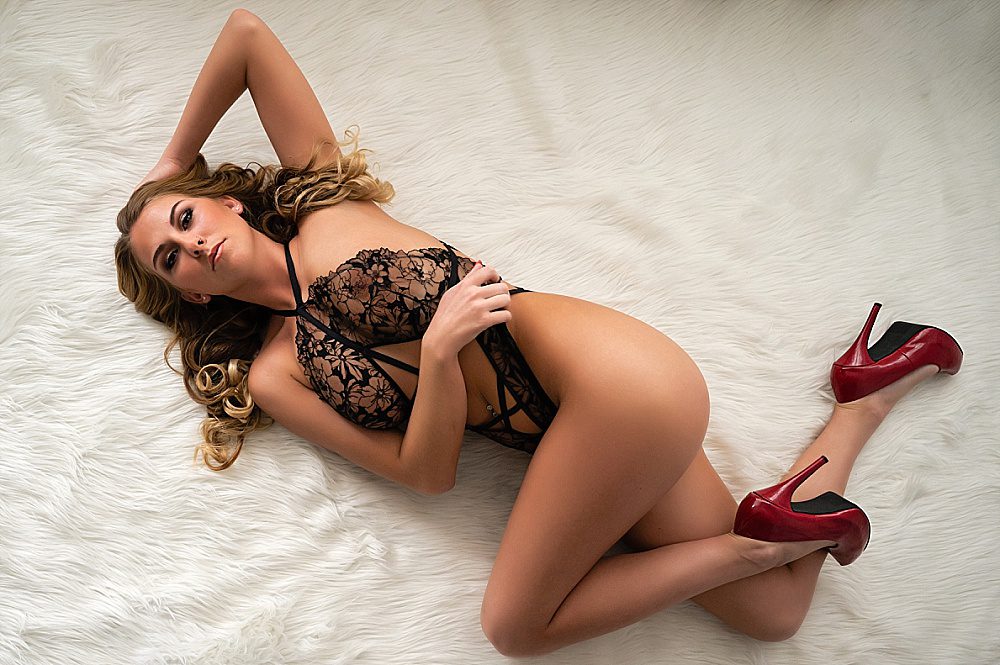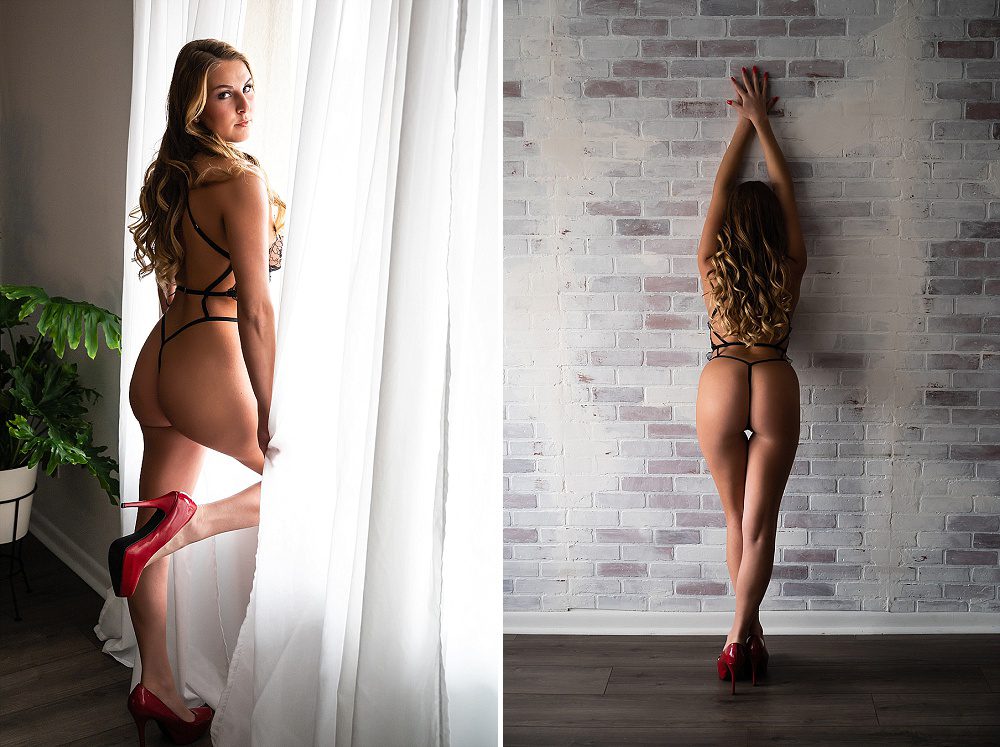 How do you feel now that you have completed your session?
"I feel so beautiful and sexy. It is such a confidence booster."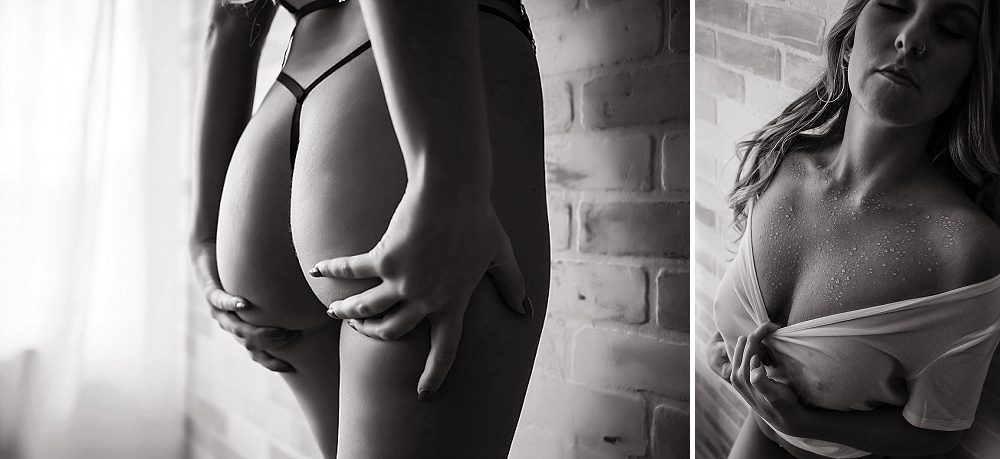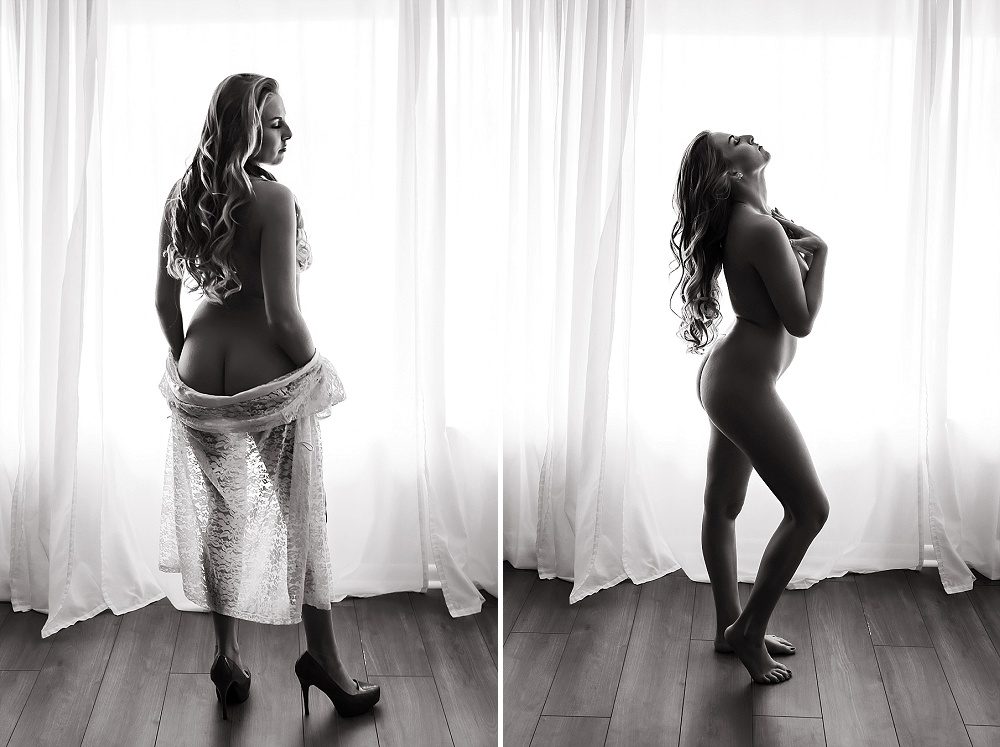 Would you recommend NWI Boudoir to others?
"I would 100% recommend this."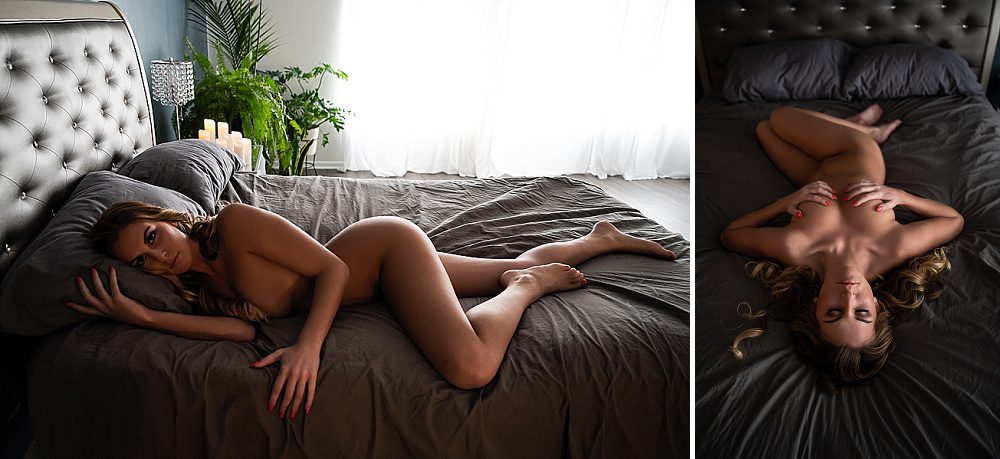 If you are interested in booking a boudoir photo session for 2021, check out our Black Friday Special going on right now.  It's the largest discount we offer each year. Here's the link:  http://www.nwiboudoir.com/blackfriday