This gorgeous babe was in the studio this summer for her boudoir portrait session.  I had so much fun working with her.  I love her fun edgy style, and her positive attitude. She did a variety of photos ranging from casual to full nude. I'm in love with this session.  Scroll down to see several of my favorite photos as well as read the answers she gave to my questions about her experience at the NWI Boudoir Photography Studio.
Her hair was styled by Amanda Sutter
Makeup was done by Myra Crawford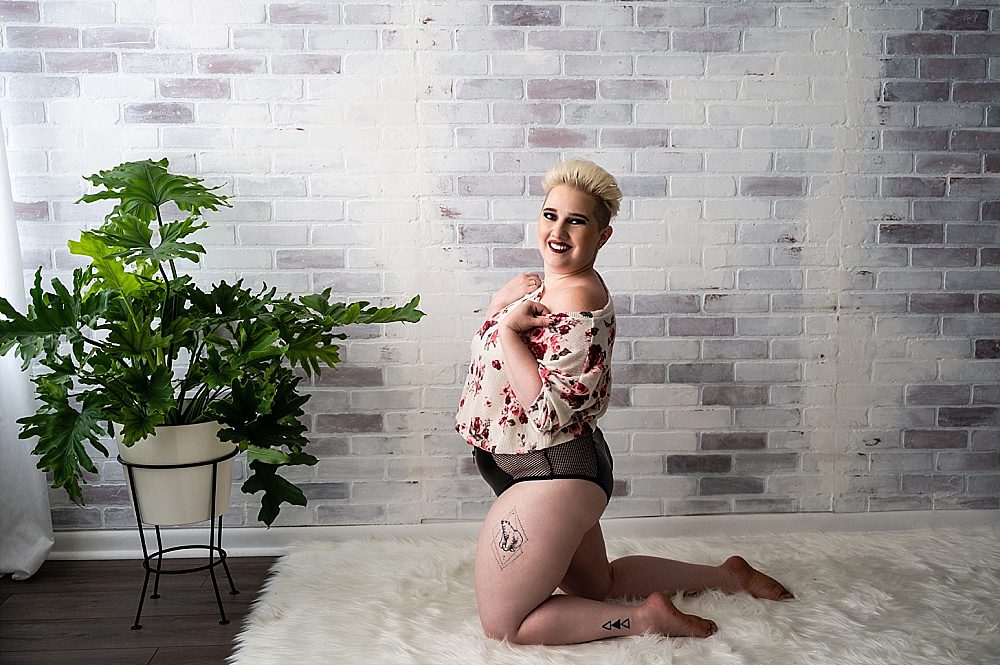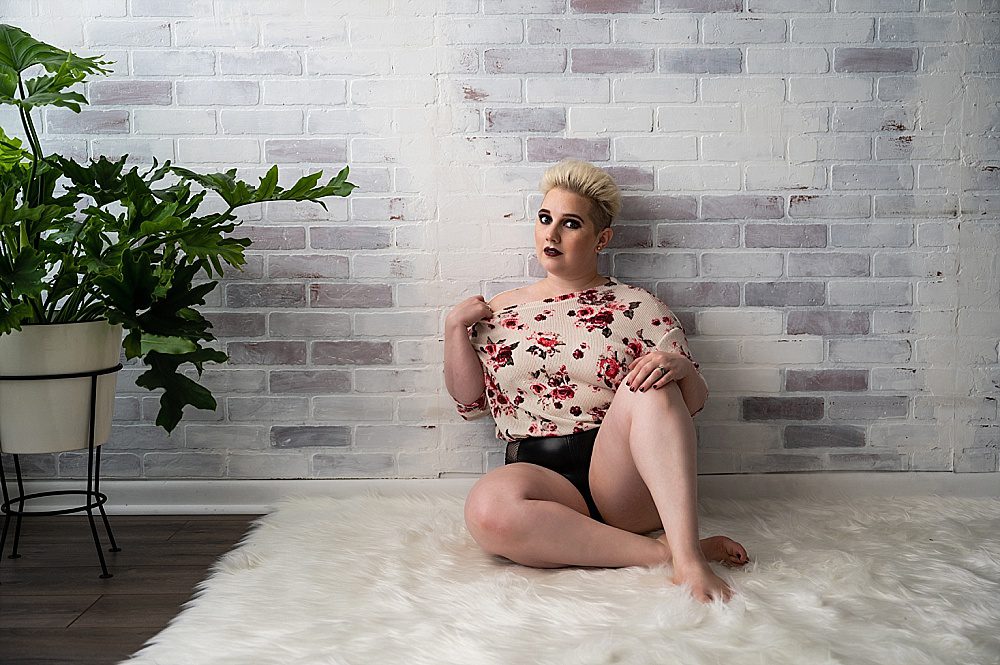 What made you choose NWI Boudoir?
A former work colleague of mine raved about her experiencing shooting with Stephanie and posted her gorgeous photos. The moment I saw her photos I knew that NWI Boudoir was the company for me.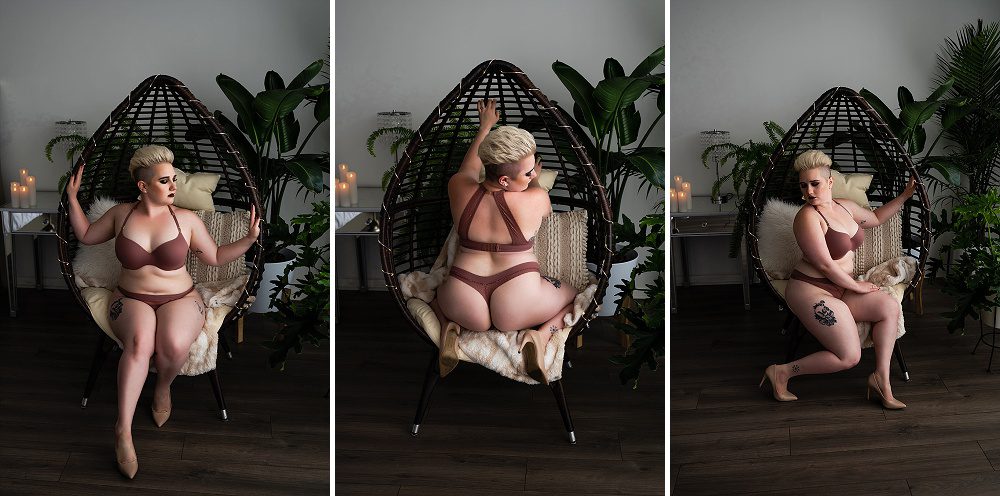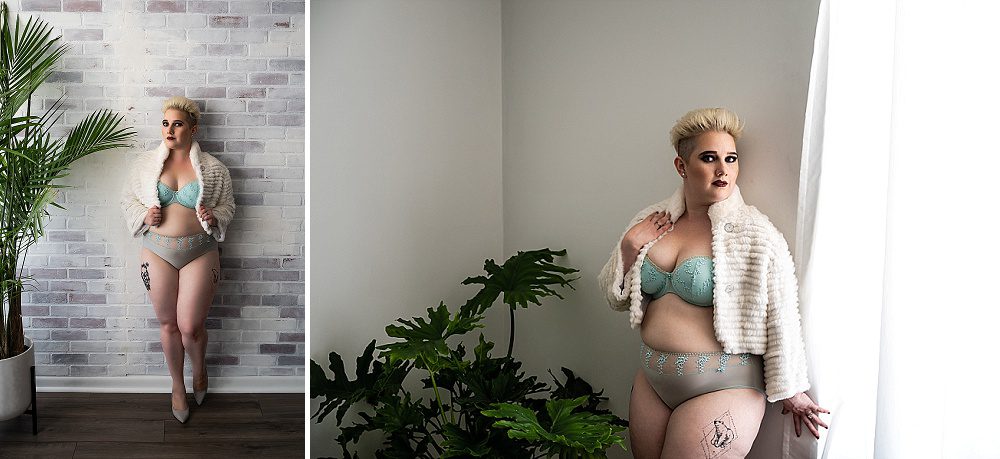 Were you nervous going in to your session?
Of course! I have done photo shoots before, but I got in my head worrying that I wouldn't be able to pose correctly, or that I didn't have enough pieces, or too many requests. Stephanie made me feel at ease, and she and her team made me feel beautiful.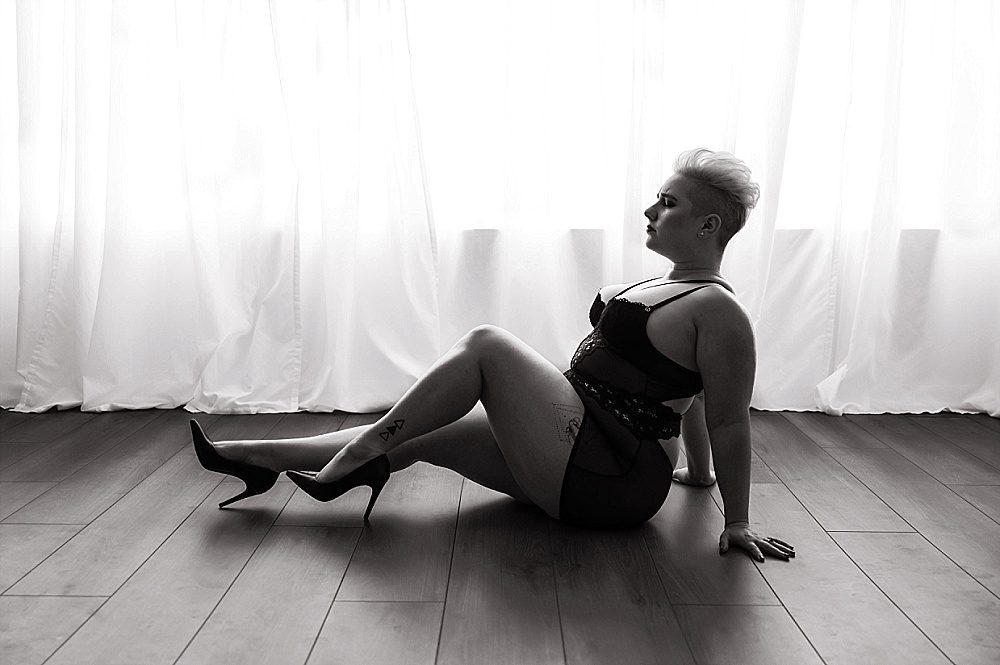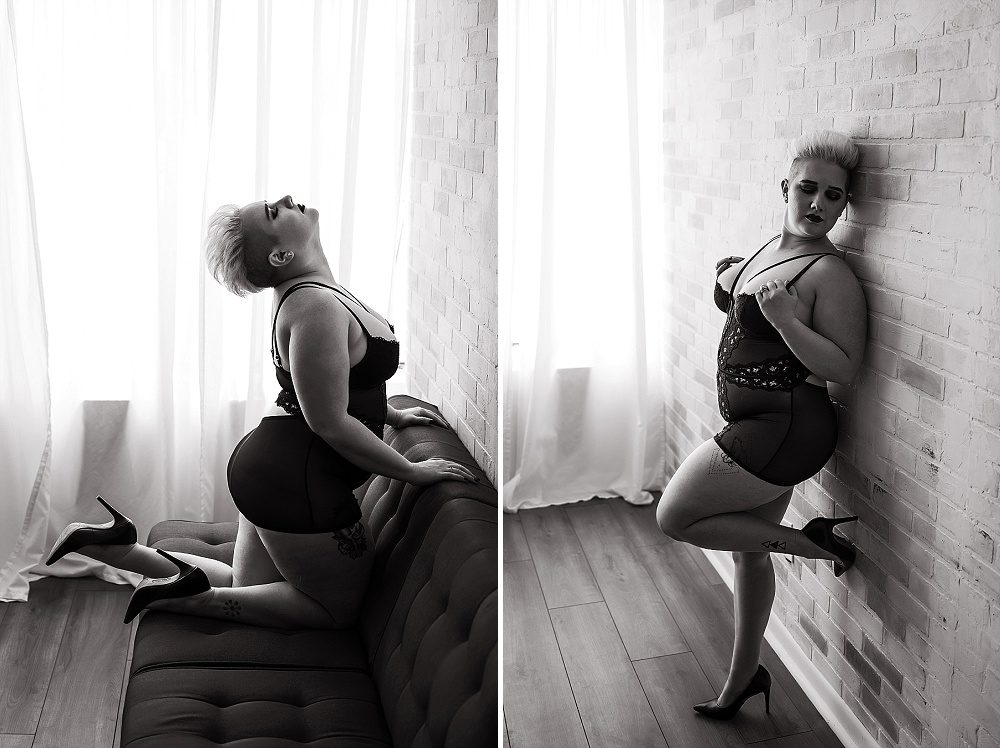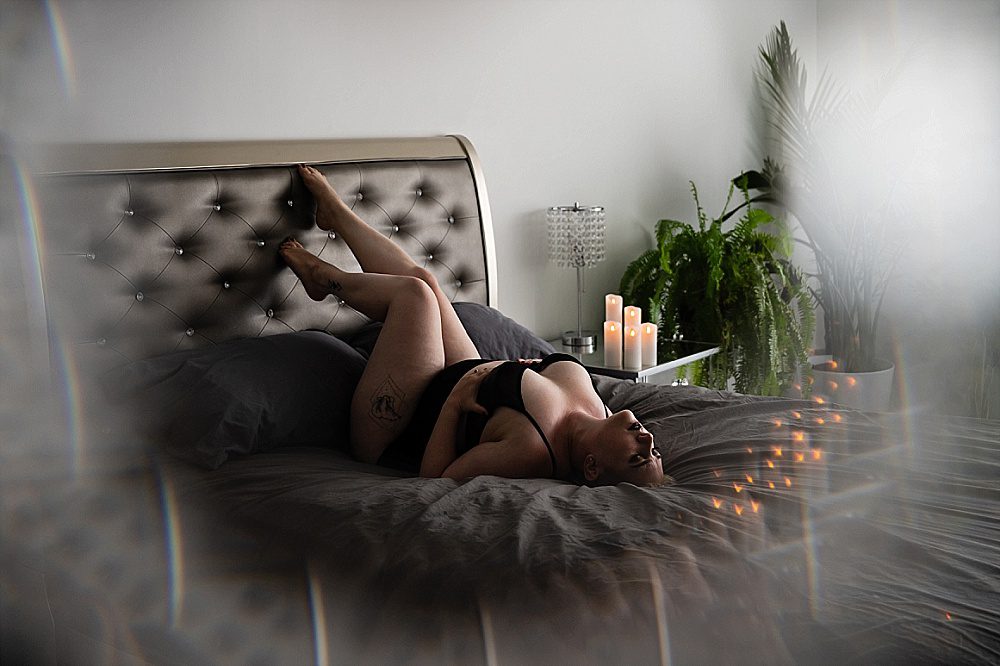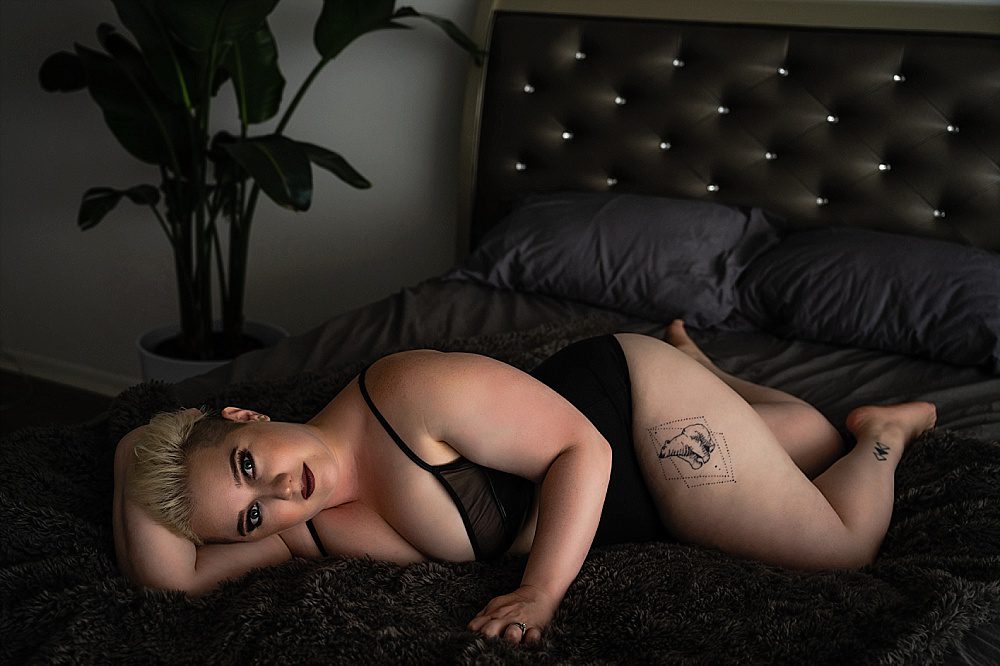 What was your favorite part of the experience?
I appreciated that Stephanie took the time to help me understand the poses, and never rushed me. She did her best to make me feel comfortable and sexy.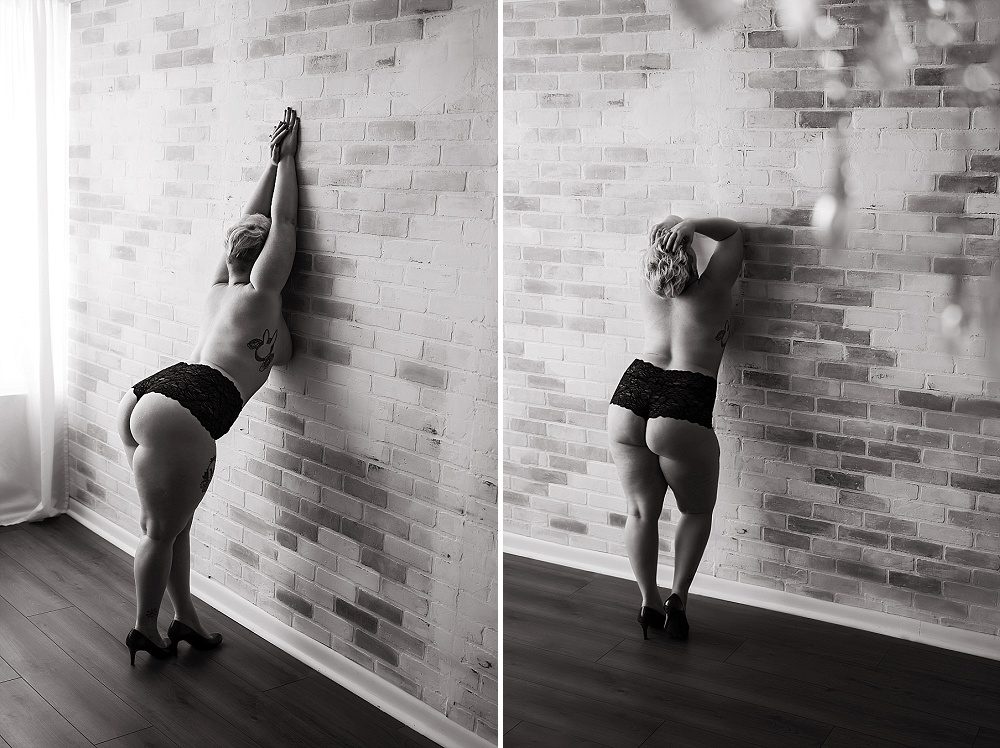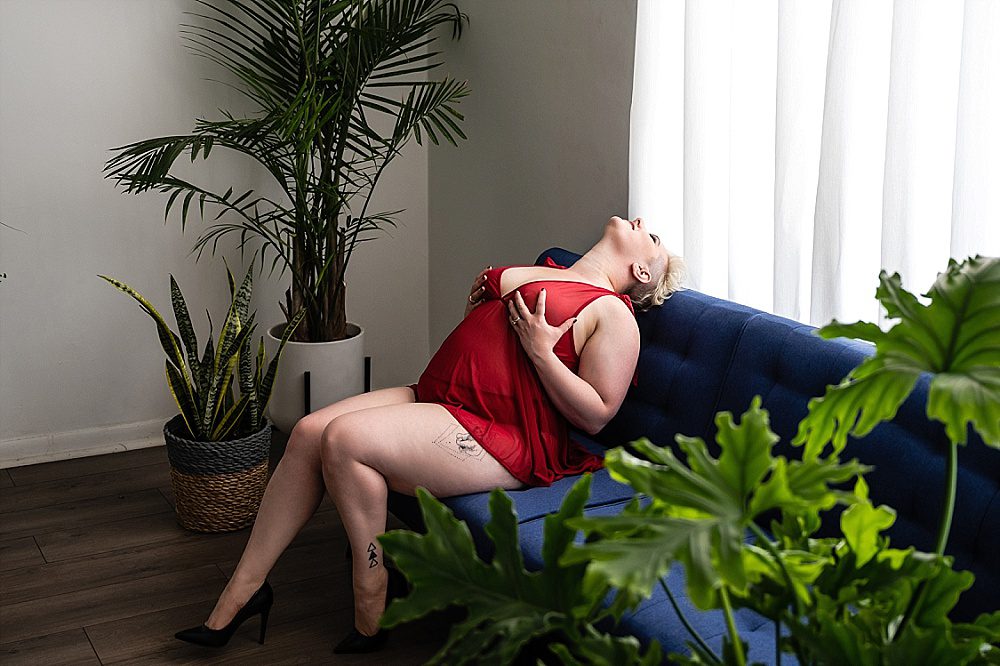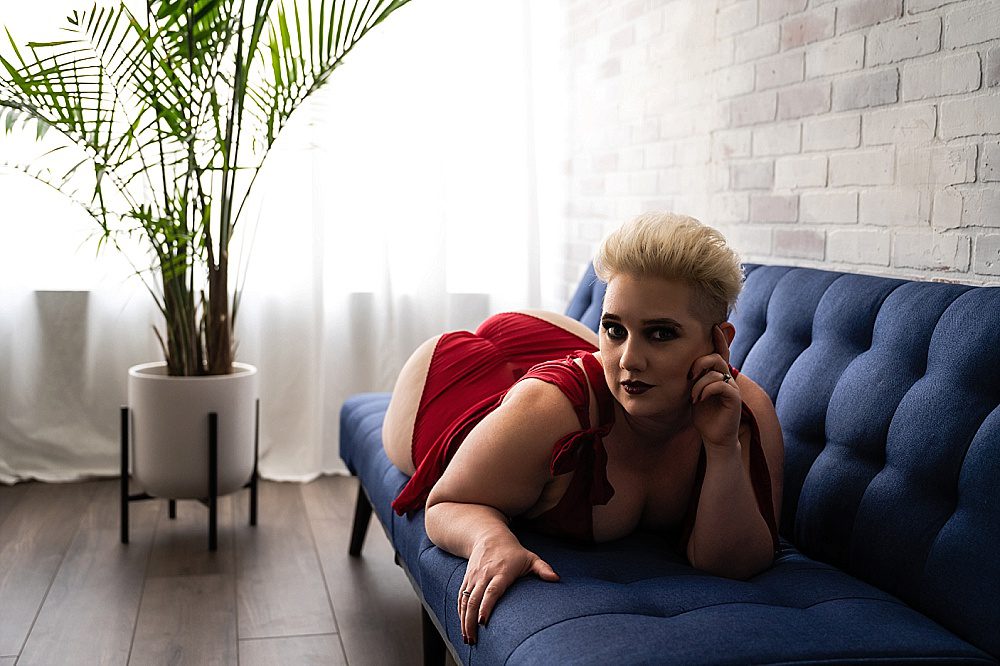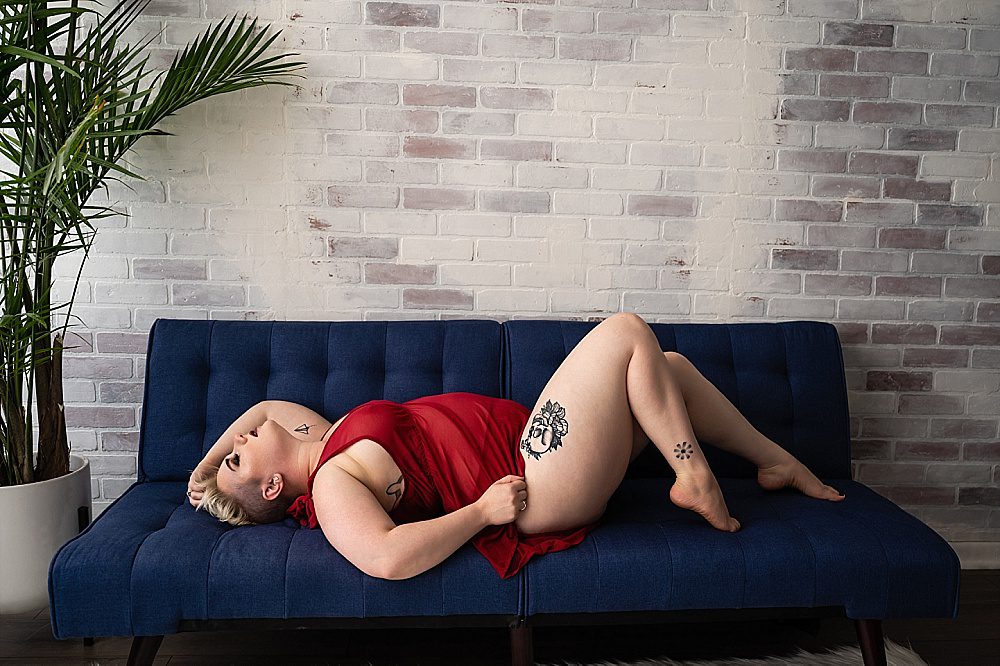 How do you feel now that you have completed your session?
Relieved! And also excited. I love how my photos turned out. It felt so empowering to celebrate the body that got me through this awful year. <3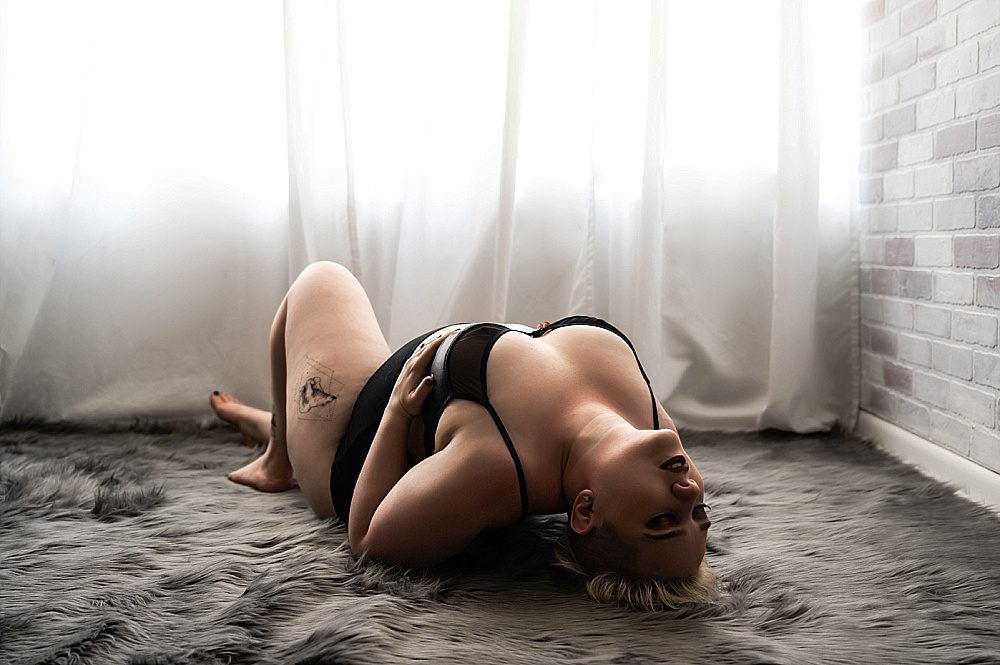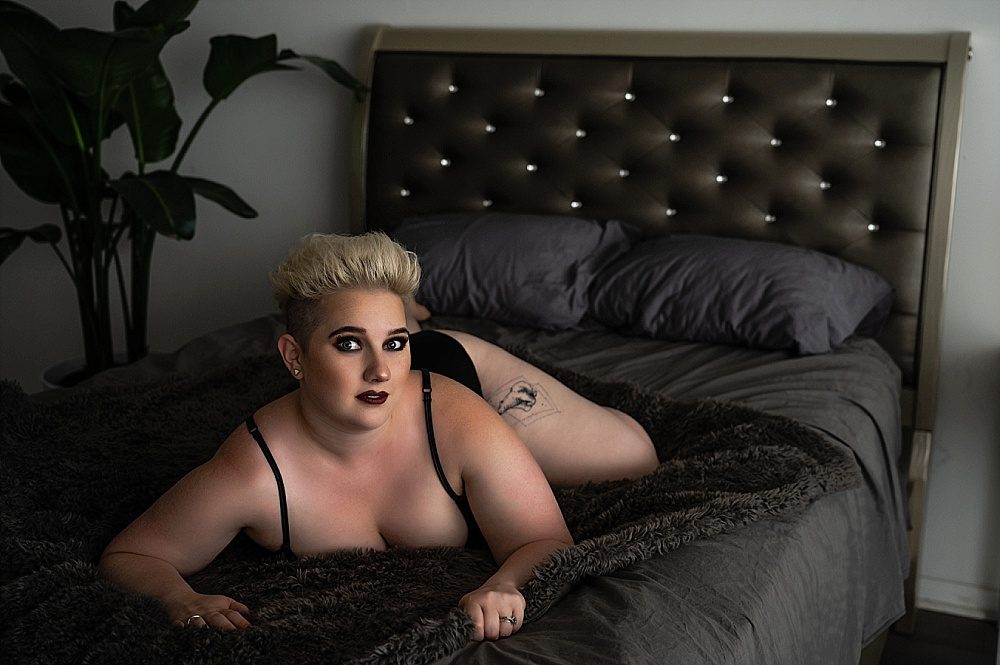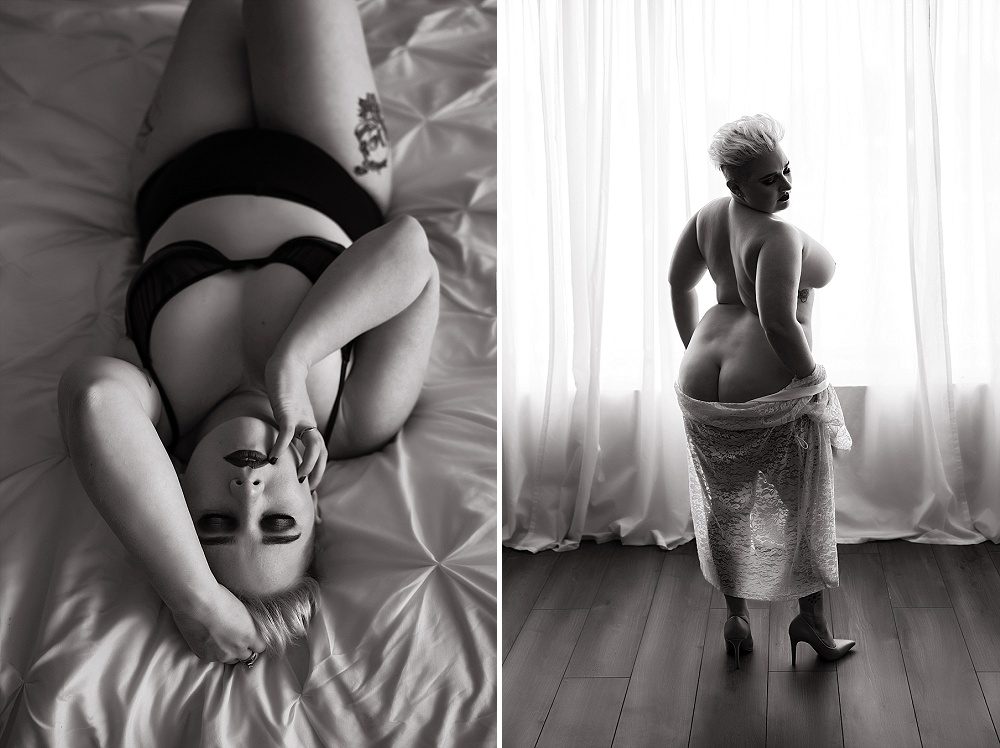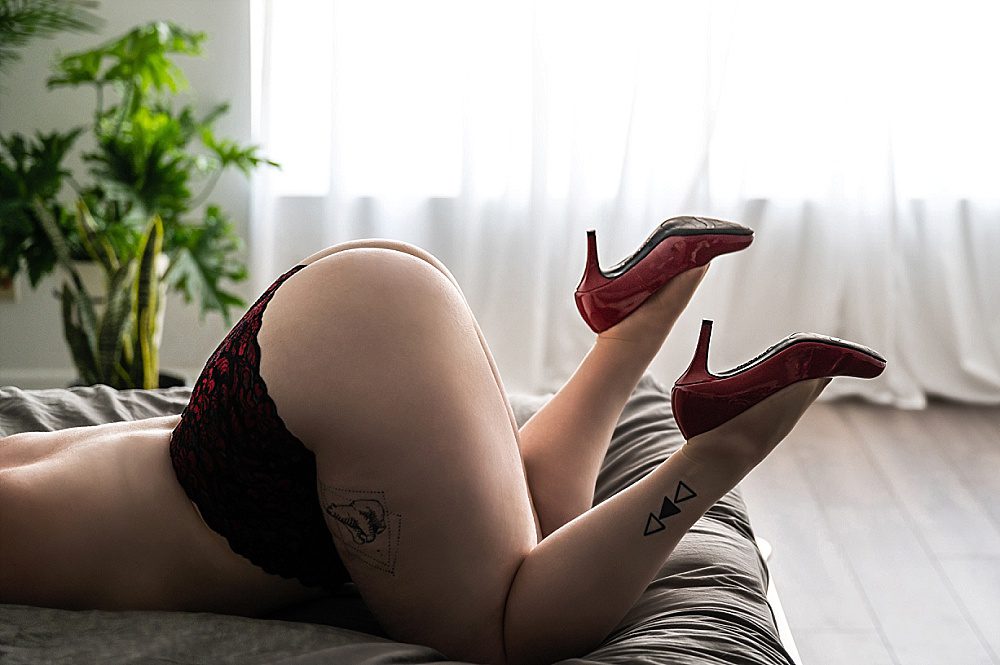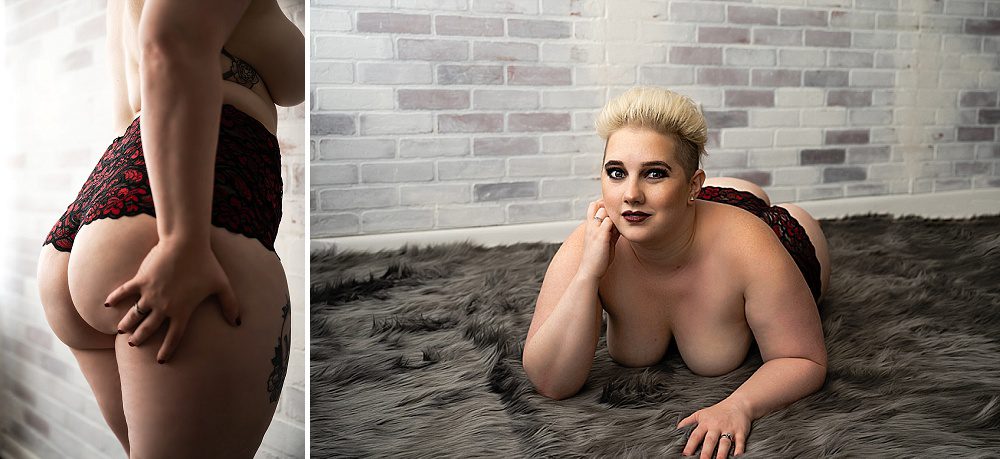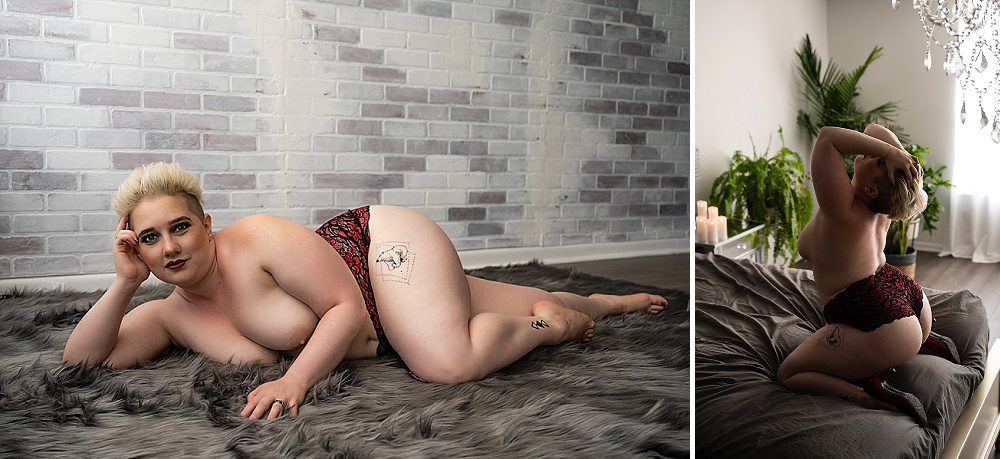 Would you recommend NWI Boudoir to others?
Very much so! It felt awesome to be confident in my skin and I'd tell any of my friends who asked to go for it! The experience is worth it and conquering any fear that you won't look good or feel good is such a thrill.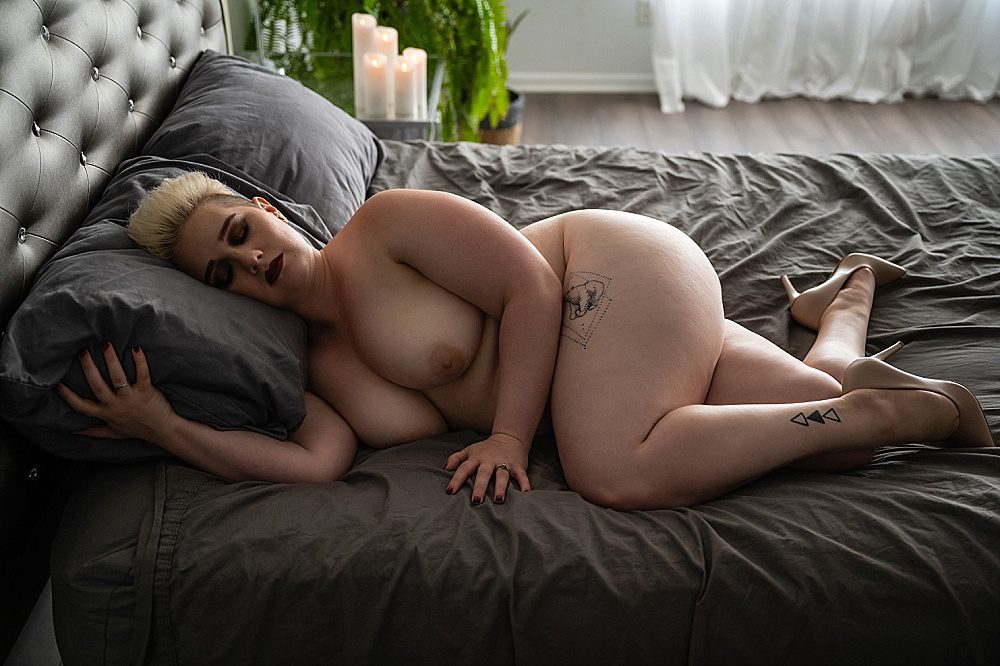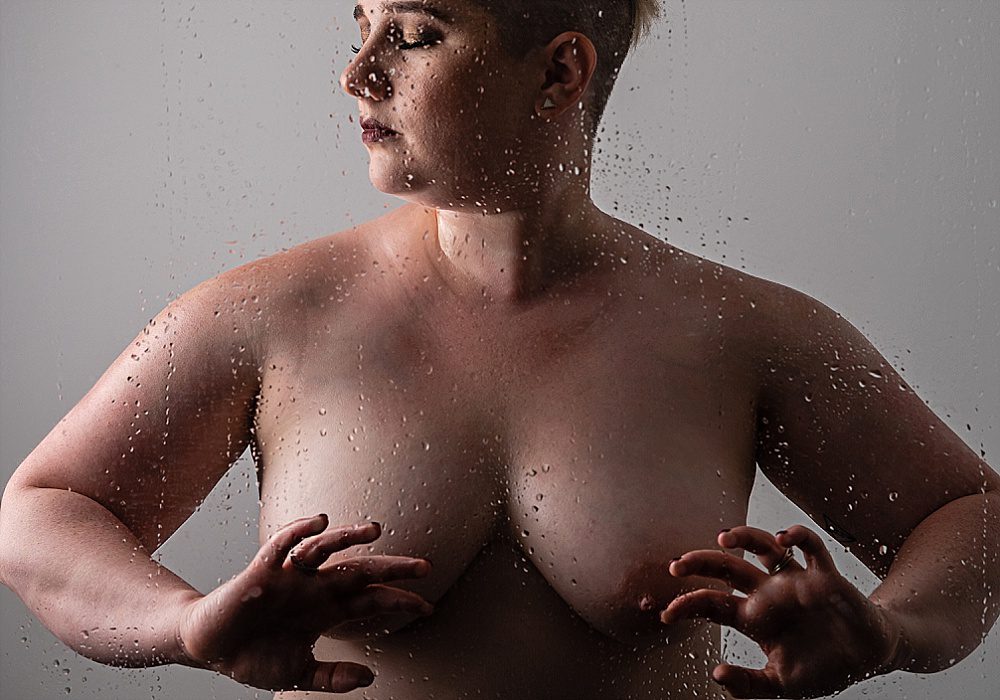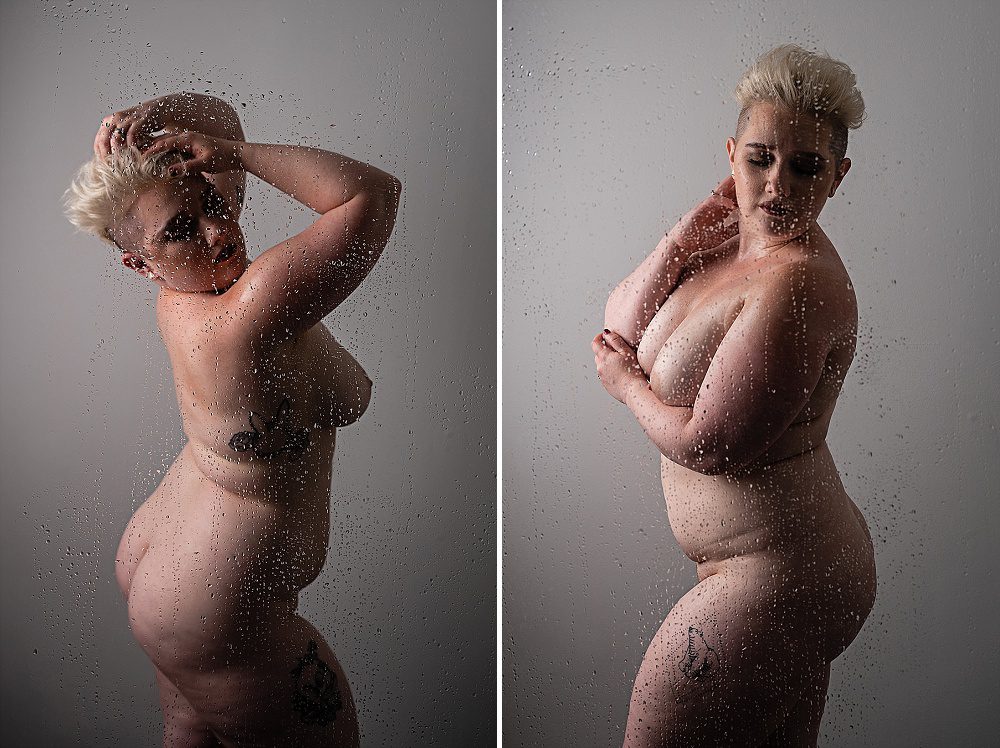 If you are interested in learning more about a boudoir portrait session, please fill out the contact form here on the website.