I'm so in love with this gorgeous session.  This beautiful lady came to me saying that her body had changed since having a baby and she wasn't feeling very confident.  She was hoping that stepping out of her comfort zone and doing a boudoir session with me would help her see herself in a different way. Well that's exactly what it did.  I wish I would have video recorded her at her reveal and ordering appointment seeing her beautiful portraits for the first time. She was so amazed and even got teary eyed. She loved her photos! I asked her to answer a few questions about her experience at NWI Boudoir and her answers are shared below, along with several of my favorites from her portrait session.
Makeup was done by Myra Crawford and hair was styled by Amanda Sutter.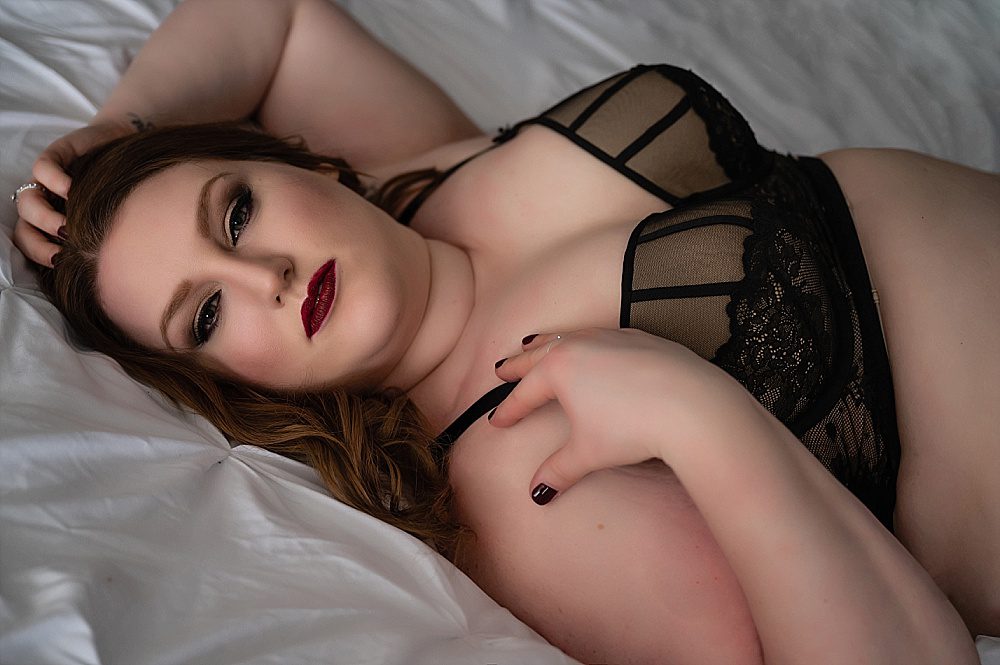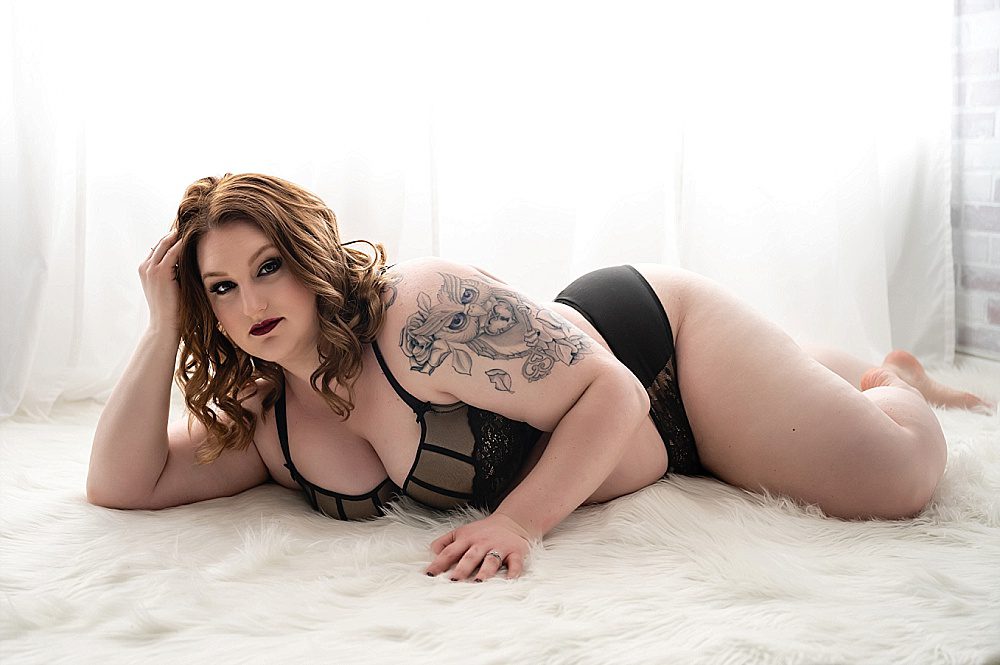 Why did you choose NWI Boudoir?
"I loved the quality of the photos posted on social media and also enjoyed Stephanie's uplifting spirits to try and get women to see a better side of themselves."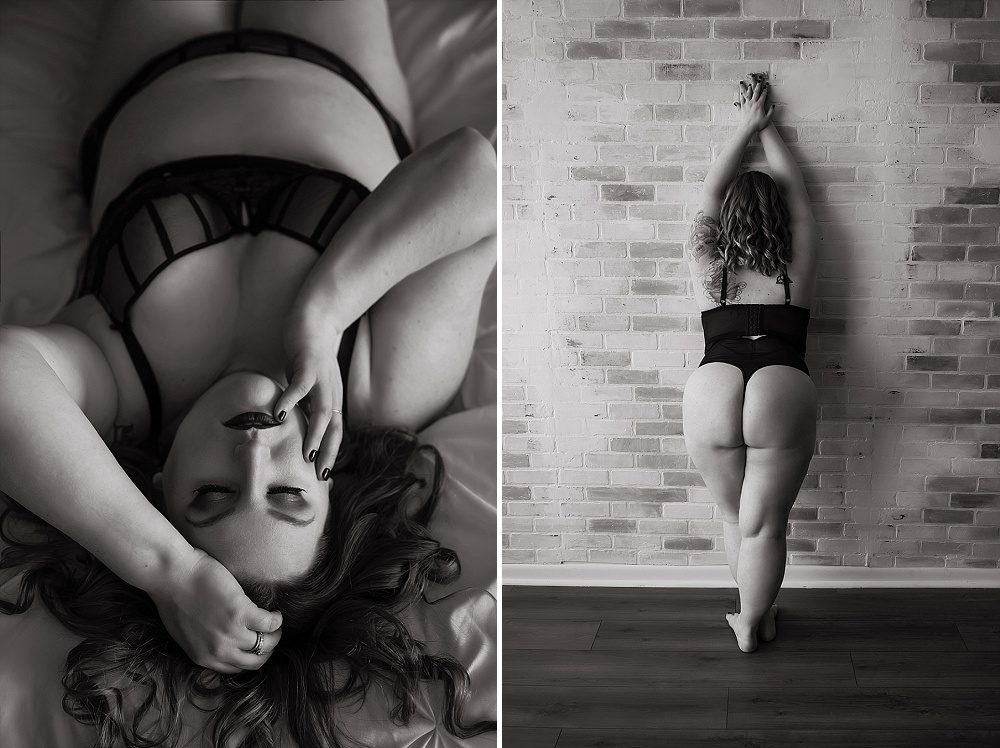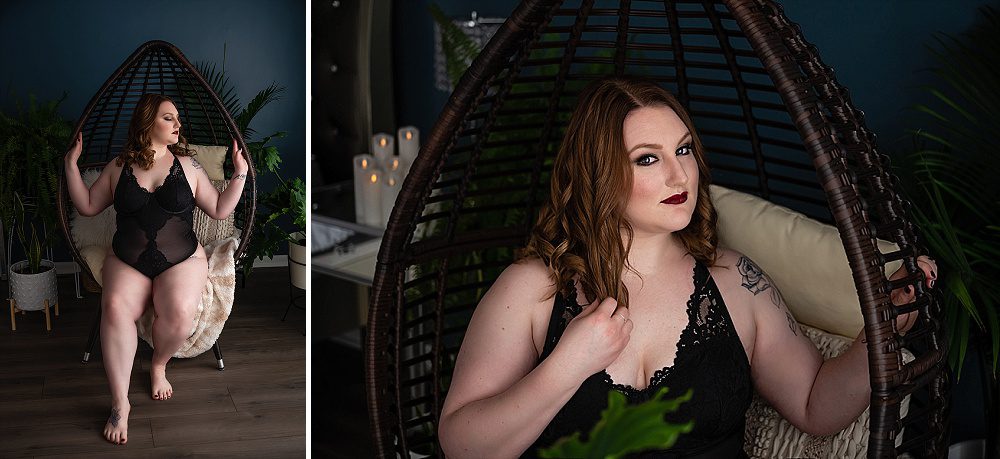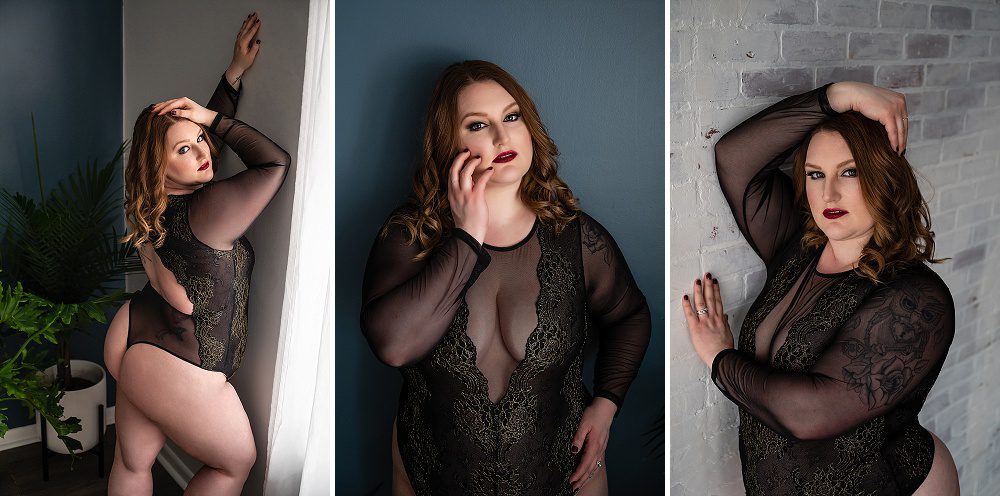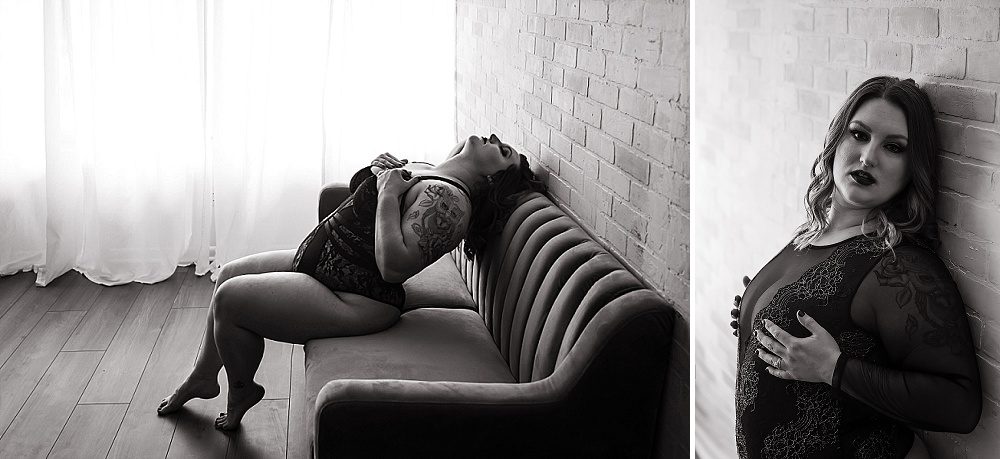 What were you nervous about going in to your session?
"I was mostly nervous that I wouldn't be able to see myself as sexy."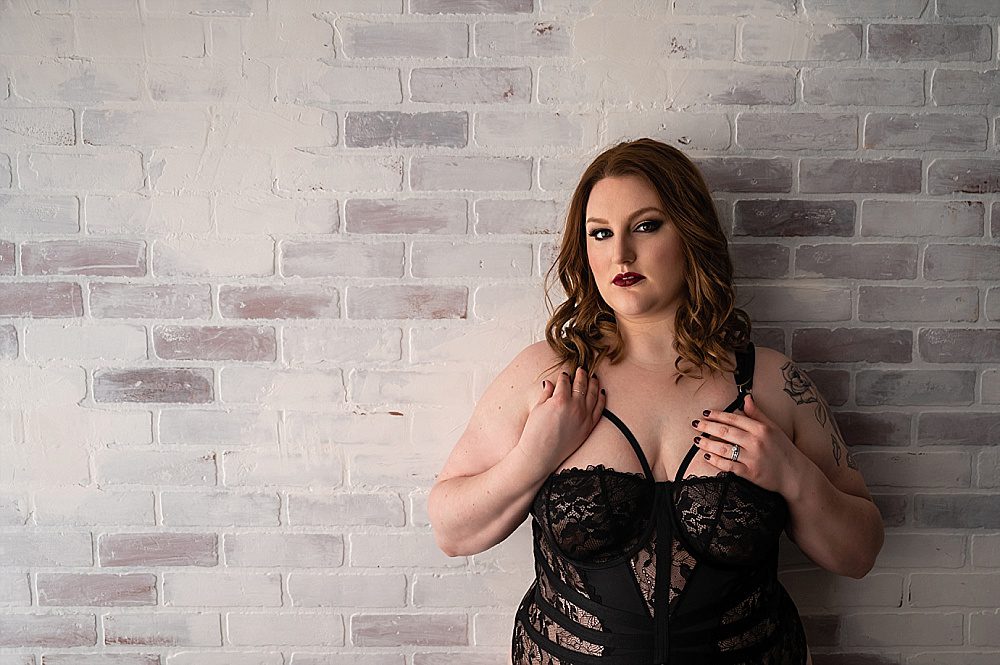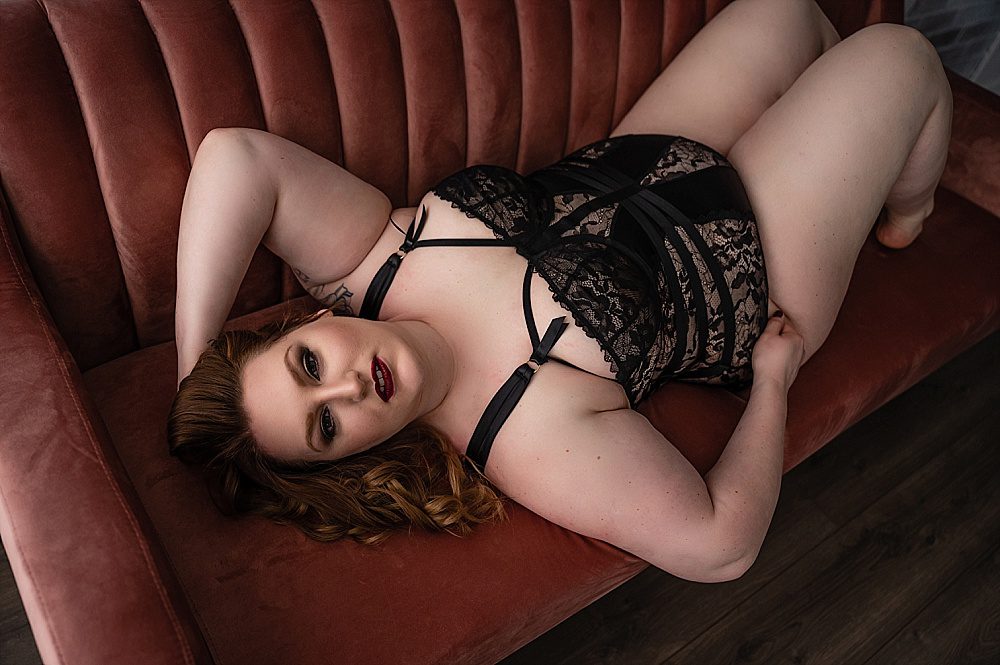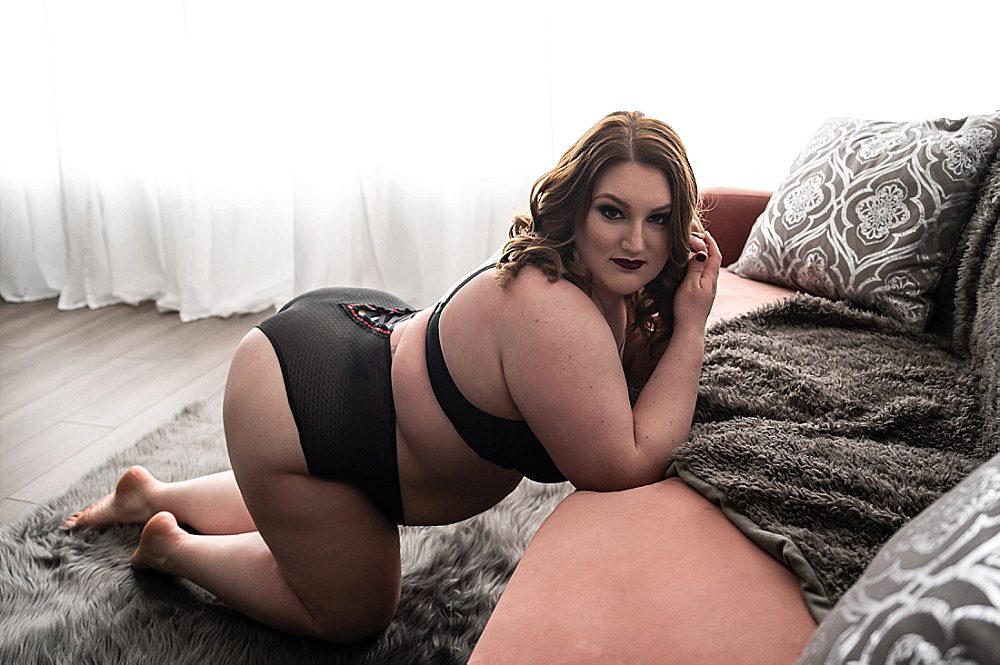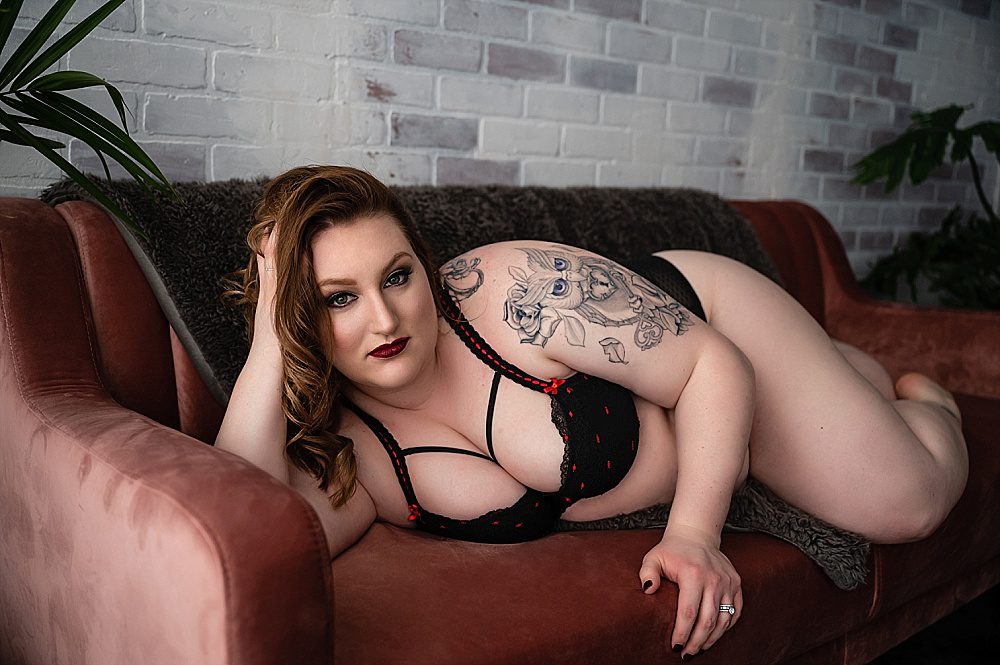 What was your favorite part of the experience?
"I can't say I had a favorite part, as the whole experience was beyond my expectations. I loved the comfort and atmosphere of the studio, I loved the positivity that the stylists and Stephanie put off."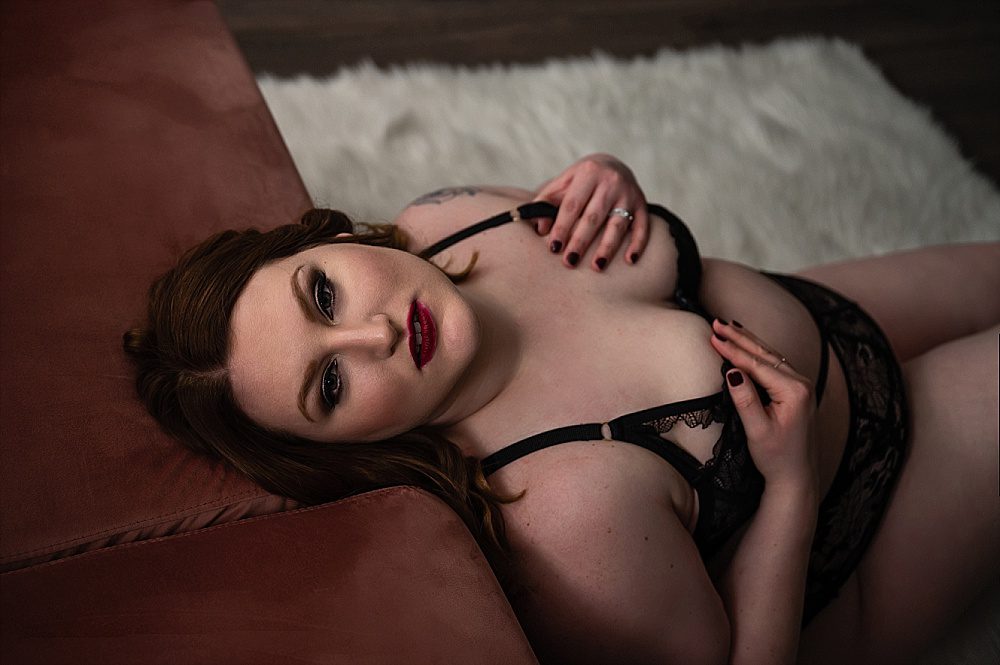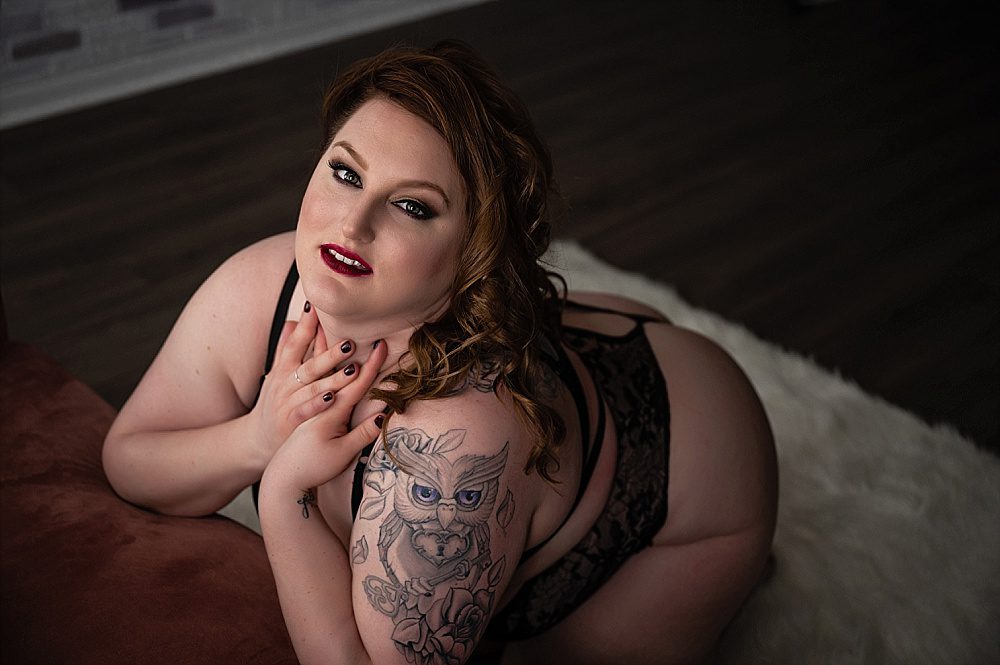 How do you feel now that you've completed the session?
"I feel like I can finally look at myself and say that I have a sexy and fierce side, which is something that I have just never really been able to see in myself."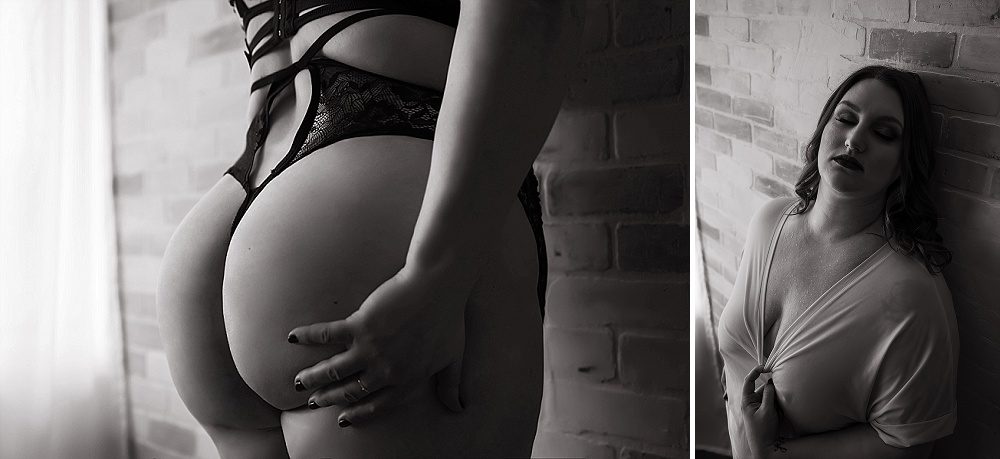 Would you recommend NWI Boudoir to others?
"OF COURSE!"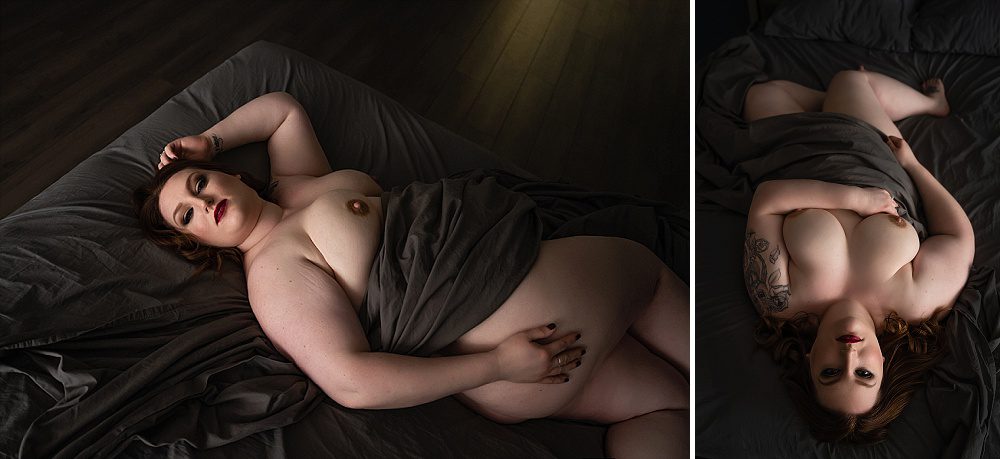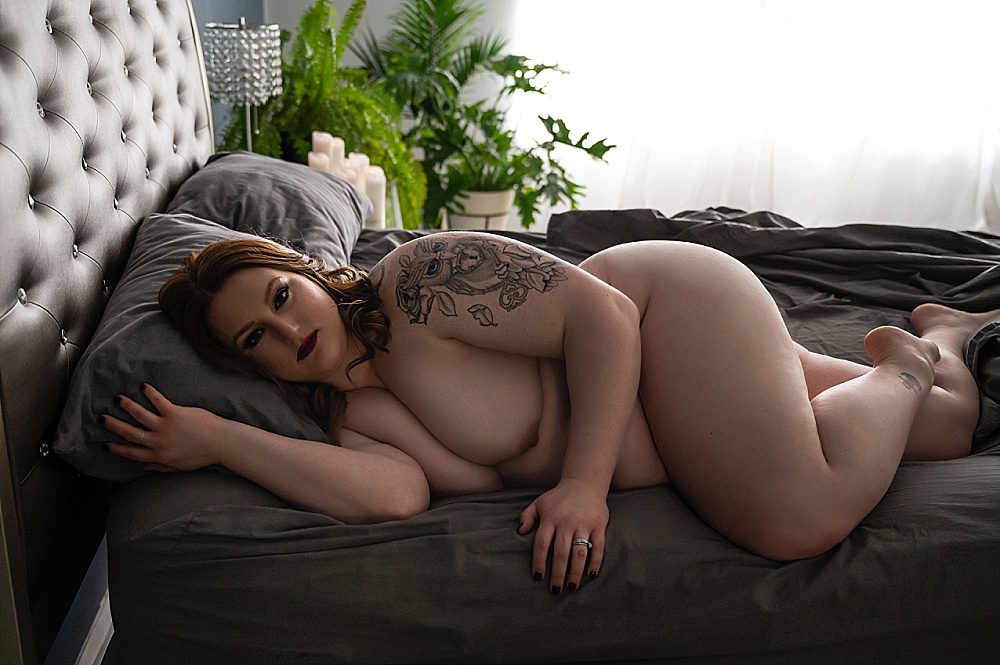 If you would like to get more information about the boudoir photo sessions offered at our Chesterton, Indiana photography studio, please fill out the contact form here on the website and an email will be automatically sent to you.